Dow rose 98 (closing near the highs) to another record, advancers over decliners 3-2 & NAZ gained 58. The MLP index jumped up 6+ to the 287s & the REIT index did little in the 355s. Junk bond funds were mixed & Treasuries climbed a little higher from low levels. Oil increased 1+ to the 61s (more than 2 year high) & gold finished flat at 1316.
AMJ (Alerian MLP index tracking
fund)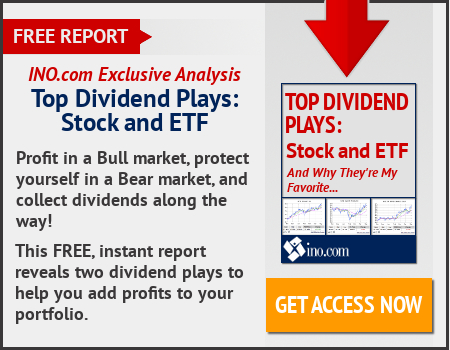 Federal Reserve officials in Dec debated the risks to the US economic outlook, with some concerned about low inflation & others pointing to robust growth that was about to get a further boost from tax cuts. Most participants reiterated support for "continuing a gradual approach to raising the target range" for the benchmark policy rate, according to minutes of the FOMC Dec meeting. The central bankers raised interest rates by a qtr percentage point & penciled in 3 more hikes for 2018. Fed officials discussed several risks that could result in a faster pace of increases. "These risks included the possibility that inflation pressures could build unduly if output expanded well beyond its maximum sustainable level," owing to fiscal stimulus or "accommodative" financial conditions, the minutes said. Policy makers continued to wrestle over the outlook for inflation. Economists were surprised in 2017 by the failure of wages & prices to rally despite a strengthening job market. Even as unemployment dropped to 4.1%, the Fed's preferred measure of inflation dipped to as low as 1.4%, before rebounding to 1.8% in the 12 months thru Nov. Fed officials said the pace of rate hikes could be slower if inflation failed to move up toward their 2% target. "While participants generally saw the risks to the economic outlook as roughly balanced, they agreed that inflation developments should be monitored closely," the minutes said. The yield curve, differences between short & longer-term rates on benchmark Treasury securities, received some discussion. Investors have raised concerns that the flatness of the curve, where the spread between short- & long-term rates narrows, could portend a recession. Fed officials "generally agreed that the current degree of flatness of the yield curve was not unusual by historical standards," the minutes said. "However, several participants thought that it would be important to continue to monitor the slope of the yield curve." A week after the FOMC meeting, lawmakers passed a $1.5T cut in corp & personal taxes. Many Fed officials, the minutes said, expected the tax cuts to provide a lift to consumer spending & "a modest boost to capital spending."
OPEC's crude production held steady in Dec as the group approached a fresh year of output curbs in full compliance with its supply deal. The 14 members of OPEC pumped 32.47M barrels a day. Libya saw a 30K-barrel-a-day decline to 970K a day following a pipeline blast, which was offset by an increase from Nigeria. Both countries were exempt from cuts last year but are now expected to join the effort with a combined limit of 2.8M barrels a day. OPEC & its allies agreed Nov 30 to extend their output agreement until the end of 2018 to balance the market. Production in Saudi Arabia, OPEC's biggest member, slipped by 20K barrels a day to 9.95M a day. Venezuela, which has suffered a slump in output amid economic collapse & US sanctions, reduced volumes by a further 50K barrels a day to 1.81M a day. The 12 OPEC members bound by output caps implemented 121% of their pledged cuts in Dec, the same as the prior month.
OPEC Holds Production Steady as Compliance Exceeds Promised Cuts
The number of jobless people in Germany fell by 183K in Dec compared with a year earlier & the country finished the year with a record 44.3M people in work. The unemployment rate remained unchanged from the month before at 5.3% according to Germany's national jobs agency. Some 2.385M people were unemployed. Their number rose 17K in Dec over the month before, but that was less than the usual winter increase. Agency head Detlef Scheele said that the demand by companies for new employees was still "rising strongly." Germany has seen its unemployment rate fall amid strong exports & rising domestic demand for goods. The number of people in work was the highest since German reunification in 1990.
Most major automakers reported lower Dec US sales as they look ahead to weaker sales in 2018 that will test pricing discipline in an industry where consumer discounts are already at elevated levels. The Dec numbers came in above expectations, lifting the shares of General Motors (GM), Ford (F) & Fiat Chrysler (FCAU). Analysts were also pleased that GM had cut its inventory of unsold vehicles, a concern for the industry earlier in 2017, at the end of Dec to 63 days supply unsold vehicles, beating its target of around 70 days supply. But GM said it expects the industry to sell less than 17M new vehicles in 2018, which will be lower than the expected tally for 2017 & more than ½M vehicles shy of the all-time US record of 17.55M units in 2016. Automakers will have to contend with an ongoing shift in consumer preference away from passenger cars to more profitable pickup trucks & SUVs & an influx of Ms of nearly-new, off-lease vehicles which sell at a significant discount compared to new vehicles. Automakers are still assessing the potential impacts of rising interest rates & the sweeping tax overhaul passed by Congress last month. GM reported a 3.3% drop in sales in Dec, driven by a decline in lower-margin fleet sales to gov agencies & rental car companies. GM's retail sales were up 1.8%. The average transaction price hit $35.4K in 2017, above the industry average of $31.6K. Ford reported a 0.9% increase in sales for Dec, fueled by a 17% increase in fleet sales. The #2 US automaker said its retail sales were down 4%. FCAU posted an 11% sales decrease, with retail sales dropping 3%. Toyota (TM) sales fell 8.3% in Dec, with decreases across all segments. Honda posted a 7% drop in sales in Dec, driven mostly by declining passenger car sales. Nissan reported a 9.5% drop in sales.
Automakers post lower December US sales, eyeing taxes and rate hikes
Intel (INTC), a Dow & NAZ stock, said it's working with the competition & software companies to resolve a security issue that was reported today. The announcement comes after the Register reported that a patch for a serious security flaw in INTC chips could impact their performance. INTC suggested that other companies' chips could also suffer from the same problem. "Recent reports that these exploits are caused by a 'bug' or a 'flaw' and are unique to Intel products are incorrect," the company said. "Based on the analysis to date, many types of computing devices — with many different vendors' processors and operating systems — are susceptible to these exploits." The idea is to fix the issue "promptly and constructively," the statement added. In addition to affecting PCs, the vulnerability also impacts public cloud providers. They let people rent out INTC chips to run their own applications atop Windows & Linux operating systems, which are being updated. INTC said it was planning to talk about the security issue next week, "when more software and firmware updates will be available," but decided to say something now due to recent reports on the issue. The stock fell 1.59 (4%), finishing well above the lows.
If you would like to learn more about INTC, click on this link:
club.ino.com/trend/analysis/stock/INTC?a_aid=CD3289&a_bid=6ae5b6f7
Intel says it's working to fix security issue 'promptly and constructively'
The popular stock averages once again hit new record highs. The Dow needs about 80 to reach 25K, the S&P 500 finally went over 2700 & NAZ is clearly above 7K. The DC guys are back in town & will have plenty of work to keep them busy. If they own stocks, maybe they will be motivated to accomplish the much needed legislation beginning with funding the federal gov thru Sep 30. After a long winning streak gold stalled today, a plus sign for stocks.
Dow Jones Industrials