Dow vaulted 223 (closing at record highs
again
), advancers over decliners about 5-4 & NAZ jumped up 94. The MLP index rose fractionally to the 302s. Junk bond funds crawled higher & Treasuries were under more selling pressure. Oil went up to the 66s & gold gave back 13 to 1349.
AMJ (Alerian MLP Index tracking fund)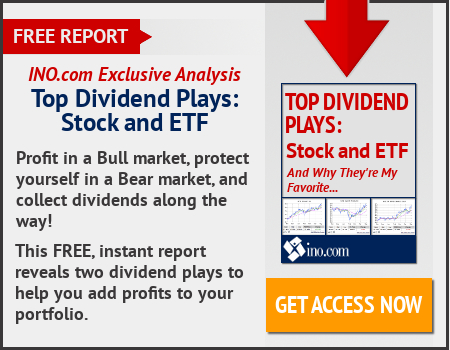 FedEx (FDX) is the latest US corp to announce it will raise employee pay as a result of the recently passed tax reform bill. FDX will increase employee pay by a cumulative $200M, about 2/3 of which will be allocated toward hourly workers, who will receive their 2018 annual pay increase 6 months earlier than scheduled. Salaried workers will also benefit by way of increases in performance-based incentive plans. The courier company will also voluntarily donate $1.5B to its pension plan, which it called "one of the best funded retirement programs in the country." Aside from investing in its workforce, FDX also committed to investing another $1.5B to expand its Indianapolis hub over the next 7 years & to modernize its Memphis "SuperHub." Between increased compensation, bonuses & capital investments, the company plans to invest $3.2B in the US over the coming years. The Tax Cuts & Jobs Act aimed to spur corp investment in the US thru a number of new policies, most notably reducing the corp tax rate by 14 percentage points to 21%, from the previous 35%. FDX expects the tax reform legislation will not only accomplish that goal, but that it will also strengthen US GDP growth. CEO Fred Smith said earlier this month that the provisions of the tax bill would allow the company to expand its already robust domestic investment, suggesting at the time that FDX would "probably" also raise worker pay. "The tax bill corrects something that's been a real problem for American business for years, and that is the punitive tax code that we used to have that dissuaded investment," he said, adding that investment is the only way to raise wages for blue collar workers. Anumber of US companies have already committed to increasing employee pay, including Boeing (BA), Home Depot (HD), AT&T (T) & JPMorgan (JPM), among others. All 4 are in the Dow.
Intel (INTC), a Dow stock, surged to its highest levels since 2000, boosted by better-than-expected earnings, improved guidance & a 10% div increase. The company estimates when it reported earnings. That is being viewed by some that the cnnip vulnerabilities Meltdown & Spectre revealed earlier this month, will not hurt its bottom line as much as expected. The company also issued 2018 earnings guidance above estimates. INTC raised its div 10% in response to the tax bill, adding to a growing list of companies that have returned tax savings to employees or shareholders. The stock shot up 4.78% (10%).
If you would like to learn more about INTC, click on this link:
club.ino.com/trend/analysis/stock/INTC?a_aid=CD3289&a_bid=6ae5b6f7
Intel surges to a 17 year high after earnings beat and dividend increase
Treasury Secretary Steve Mnuchin said that lower corp taxes will lead to more investment in the US. "Fundamentally, this has been a game changer for U.S. businesses," Mnuchin said from the World Economic Forum in Davos. "You're going to see massive investment coming back to the U.S." "As the president said, we were with many CEOs last night that said as soon as the tax plan was changed, they're moving operations to the U.S.," he added. Pres Trump signed a bill last month that slashed the corp tax rate to 21% from 35%. The sock market cheered the move, pushing stocks further into record territory. Several major companies, meanwhile, have announced one-time bonuses and wage increases for employees following the bill's signing. Mnuchin added he thinks that, "for the foreseeable future, we're going to have a strong economy." Earlier, he said that nhis recent comments on the US $ were misunderstood.
Mnuchin says you are going to see 'massive investment' back into US
US energy companies added 12 oil rigs this week, the biggest weekly increase since Mar, as crude prices hovered near their highest levels since 2014, prompting drillers to return to the well pad. Drillers boosted the rig count to 759 in the latest week, the highest level since Sep, Baker Hughes energy services firm said. The US rig count, an early indicator of future output, is much higher than a year ago when only 566 rigs were active after energy companies started to boost spending in mid 2016 as crude started recovering from a 2-year price crash. US crude futures were trading around $66 a barrel, after hitting $66.66 yesterday, the highest since Dec 2014. That compares with averages of $50.85 in 2017 & $43.47 in 2016.
US drillers add most oil rigs in a week since March: Baker Hughes
Stocks keep rising for classic reasons, higher earnings brings higher divs. Additionally, workers are sharing in the increased profitability. Market breadth was modest today, but gold was sold again as more investors are willing to accept more risk in pursuit of future profits. The volatility Index (VIX) continues at 11, very low levels, where it has been for years. The Dow needs less than 400 to reach its next milestone, 27K.
Dow Jones Industrials