Dow gained 77, advancers over decliners 4-3 & NAZ rose 40. The MLP index lost 3+ to the 285s following recent strength. Junk bond funds were mixed & Treasuries retreated as stocks were being purchased. Oil slipped back to the 61s & gold lost 1 to 1320.
AMJ (Alerian MLP Index tracking fund)
| | | | | | | |
| --- | --- | --- | --- | --- | --- | --- |
| CL=F | Crude Oil | 61.53 | | -0.48 | -0.8% | |
| | | | | | | |
| --- | --- | --- | --- | --- | --- | --- |
| GC=F | Gold | 1,320.40 | | -1.20 | -0.1% | |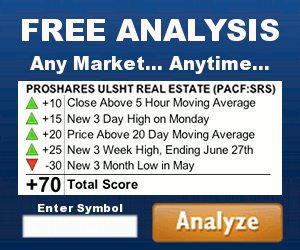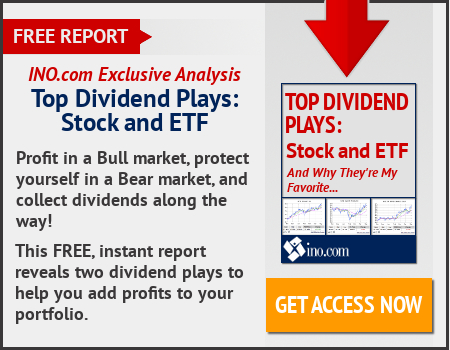 U.S. employers added 148K jobs in Dec, missing expectations for an increase of 190K jobs after strong gains in Nov & a busy holiday season that prompted businesses to hire an influx of employees to keep up with demand. The unemployment rate held at 4.1%, the lowest rate in more than 17 years, while the labor force participation rate remained at 62.7% during the month. Average hourly earnings meanwhile increased from $26.55 to $26.63. Nonfarm jobs were expected to rise by 190K for Dec, compared with 228K the month prior. The jobs numbers come on the heels of a report yesterday from payroll processing firm ADP, which revealed that 250K private sector jobs were added in Dec, up from 185K in Nov. Since the 2016 presidential election, more than 1.77M private sector jobs have been created & average hourly wages for the private sector have increased by 62¢ (2.4%).
US economy adds 148K jobs in December, manufacturing remains strong
Federal Reserve Bank of St. Louis Pres James Bullard said Pres Trump's $1.5T tax overhaul may spur investment & US economic growth, though policy makers can "wait and see" if that warrants higher interest rates because inflation is low. "There is some possibility this could light a fire under investment and really drive growth higher," Bullard, a policy dove who has argued against raising rates, said. "If that happens I would certainly take note of that and adjust policy appropriately." Bullard added that the US economy expanded by around 2.5% or slightly higher last year. Trump last month signed into law the most extensive rewrite of the US tax code in 30 years, lowering taxes for corps & most individuals. "I have some sympathy for this idea you would get this investment boom coming out of this tax policy," Bullard said. He noted that many companies are sitting on piles of cash, so could presumably have already stepped up investment if they had a desire to do so. "As a monetary policy maker, with inflation pretty low, I can afford to wait and see if that really happens or not," he said. Bullard has opposed additional interest rate hikes & been the most dovish official on the FOMC, arguing that a low-growth economy with little inflation doesn't require preemptive policy tightening. While most of the FOMC predict a tightening labor market will raise wages & inflation, Bullard pointed out unemployment, already at a 16-year low, hasn't shown any significant link to prices in recent years & inflation remains below the Fed's 2% target. "We've really made no progress in the last two years toward our inflation target," he said.
Fed's Bullard Says Tax Overhaul May Light Fire Under Investment
America's service industries expanded in Dec at the weakest pace in 4 months as orders cooled at companies that make up the bulk of the economy, a survey from the Institute for Supply Management showed. Non-manufacturing index fell to 55.9 (est 57.6) from 57.4 (readings above 50 indicate growth). New orders gauge dropped to 54.3, the lowest since Aug 2016, from 58.7 & the employment measure advanced to 56.3 from 55.3. The unexpected slowdown in services, which represent almost 90% of the economy, is at odds with ISM manufacturing data this week showing factory managers the most upbeat in 3 months on stronger orders & output. The decline in the gauge of service providers such as retailers & builders indicates growth is settling back to a more sustainable, yet still solid, pace. Last year, the ISM's services measure last year averaged 57, the 2nd-strongest since 2005. A gauge of inventory sentiment within the various non- manufacturing industries climbed to a 5-month high in Dec, indicating more view their stockpiles as too high. That may help explain why order growth slowed. Business activity gauge, which parallels the ISM's factory production index, fell to 57.3 from Nov's 61.4 & the order backlogs measure eased to 50 from 51.5.
The jobs data was disappointing, but the stock market took the news in stride. Monthly numbers have their ups & downs. But the economy remains strong as the unemployment rate remains at multi year lows & jobs have been added in the last year. Bullish comments from Bullard, helped support the market advance. The popular stock averages marched ahead to new records & that is what the bulls like to see.
Dow Jones Industrials