Dow soared 220 (closing at the highs)11, advancers over decliners about 3-2 & NAZ gained 56. The MLP index slid back 1+ to the 287s. Junk bond funds were mixed & Treasuries continued to be sold. Oil fell to the 61s (more below) & gold gave back 1 to 1320.
AMJ (Alerian MLP Index tracking fund)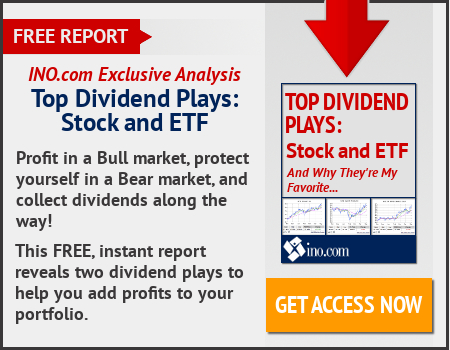 Pres Trump praised the strength of the US economy ahead of meetings at Camp David with congressional Reps. Trump said that the "tax cuts are really kicking in" after Congress passed a package of tax cuts at the end of 2017. He notes that many companies have provided their employees with end-of-year bonuses. And the pres is praising the Dec jobs report, which found US employers added 148K jobs in Dec & the unemployment rate stayed at 4.1%, the lowest level since 2000. The pres is meeting with Rep congressional leaders & members of his Cabinet on today & tomorrow to discuss the 2018 agenda. He saiid, "We have a lot of things to work on, a lot of things to accomplish."
The US trade deficit rose to $50.5B in Nov, the largest imbalance in nearly 6 years, as imports & exports both hit records. The Nov deficit was 3.2% higher than the Oct $48.9B imbalance, the Commerce Dept reported. US exports of goods & services were up 2.3% to an all-time high of $200B. Imports rose an even faster 2.5% to a record $251B. A rising trade deficit, which reduces economic growth, means that the US is buying more goods & services from other countries than it is selling them. Pres Trump views America's massive trade deficits as a sign of economic weakness. He blames them on bad trade deals & abusive practices by China & other trade partners. The politically sensitive deficit with China rose to $35.4B in Nov, the biggest deficit that the US runs with any country & the largest monthly deficit with China since Sep 2015. The US trade deficit rose to $50.5B in Nov, the largest imbalance in nearly 6 years, as imports & exports both hit records. The Nov deficit was 3.2% higher than Oct's $48.9B imbalance. The overall deficit in Nov in goods & services was the largest since Jan 2012. Thru the first 11 months of 2017, the monthly deficits total $514B, 11.6% above the deficit total for the same period in 2016. The US had run up a $737B deficit in goods trade thru Nov & had a $224B surplus in trade in services such as tourism & banking. Trump contends that the major tax cut legislation Congress approved last month will help reduce the deficits by encouraging companies to bring production back to the US. He has also vowed tougher enforcement of US trade laws by imposing penalty tariffs on foreign goods from countries that are using unfair practices to compete against American workers & companies. Trump has pledged to renegotiate what he sees as bad trade deals such as the North American Free Trade Agreement with Canada & Mexico, & go after countries he believes have rigged the global trade system to their advantage. But many private economists argue that trade deficits are largely caused not by flawed trade agreements or cheating by particular countries but by a bigger economic force, Americans spend more than they produce & imports have to fill in the gap. For Nov, the US saw petroleum imports rise 10% to $17B, as the average price of a barrel of imported crude oil rose to $50.10, up from $47.26 in Oct. US exports of commercial aircraft, telecommunications equipment & American-made autos & auto parts were all up in Nov. US manufacturers have been helped this year by a rebounding global economy & a weaker $ which has made American goods more competitive on foreign markets.
Apple (AAPL), a Dow & NAZ stock said all Mac computers & iOS devices, like iPhones & iPads, are affected by chip security flaws unearthed this week, but the company stressed there are no known exploits impacting users. The company said recent software updates for iPads, iPhones, iPod touches, Mac desktops & laptops, & the Apple TV set-top-box mitigate one of the vulnerabilities known as Meltdown. Despite concern that fixes may slow down devices, AAPL said its steps to address the Meltdown issue haven't dented performance. The company will release an update to its Safari web browser in coming days to defend against another form of the security flaw known as Spectre. These steps could slow the speed of the browser by less than 2.5%. The Apple Watch, which runs a derivative of the iPhone's operating system, is not affected by either Meltdown or Spectre. The stock rose 1.97.
If you would liketo learn more about AAPL, click on this lilnk:
club.ino.com/trend/analysis/stock/AAPL?a_aid=CD3289&a_bid=6ae5b6f7
The Trump administration is asking Congress for nearly $18B to construct more than 700 miles of new & replacement barriers along the southwest border, offering its most detailed description yet of the vision for a border wall with Mexico. The request, if granted, would be a major expansion from the 654 miles of barrier now, bringing the total to nearly 1K miles, about ½ of the entire southwest border. The plans are laid out in a document prepared by the Dept of Homeland Security for a group of senators who asked the administration to detail its request for border security. In total, the administration details about $33B in desired new border-security spending, including funding for technology, personnel & roads. The document refers to this as "critical physical border security requirements." Pres Trump campaigned on a promise to build a "big, beautiful wall" on the border to stop illegal immigration & drug trafficking, & promised Mexico would pay for it. Congress hasn't agreed to spend any money on the project & Mexico has repeatedly said it won't fund it. The document, from the Customs & Border Protection agency at the Dept of Homeland Security, envisions the border-wall project unfolding over 10 years. If carried out as described, by 2027, about 970 miles of the 2K-mile southwest border would have some sort of fencing or wall separating the US from Mexico.
Oil prices fell, dropping from highs last seen in 2015, as soaring US production undermined a 10& rally from Dec lows that was driven by tightening supply & political tensions in OPEC member Iran. Rising US production & weaker refined products demand weighed on the market. While product demand is up from a year earlier, robust stockpiles and a coldsnap in the US could put a damper on demand. Traders said political tensions in Iran, the 3rd-largest producer in OPEC, had pushed prices higher. West Texas Intermediate (WTI) crude futures futures for Feb delivery fell 59¢ to $61.42 a barrel, a 1% loss. WTI hit $62.21 yesterday, which was its strongest since May, 2015. Brent crude futures for Mar delivery fell 41¢ to $67.66 a barrel for a 0.6% loss. The previous day it touched $68.27, also the highest since May 2015. Oil prices have received general support from production cuts led by OPEC & Russia, which started in Jan last year & are set to last thru 2018, as well as from strong economic growth & financial markets. That has helped to tighten markets. US commercial crude inventories fell by 7.4M barrels in the latest week, to 424M barrels, according to the Energy Information Administration (EIA). That is down 20% from peaks last Mar & close to the 5-year average of 420M barrels. Yet, surging US production could offset some of the cuts from OPEC producers, as US production rose to 9.78M barrels a day in the latest week. With Iranian production unaffected by unrest & US output likely to pass 10 M barrels per day (bpd), a level reached only by Saudi Arabia & Russia, doubts are emerging whether the bull run can last.
Oil retreats after hitting 2015 highs
Philadelphia Federal Reserve Pres Patrick Harker said the central bank should move very cautiously in raising the cost of borrowing in the US because there's little sign the economy is about to overheat. Harker said slow & steady was the correct pace for future increases in US interest rates given the current environment of stable growth & low inflation. "My neighbors … say would you guys just relax," Harker said. "We understand the risks of running an economy too hot, but I don't see significant signs of that." The Fed raised a key US interest rate 3 times in 2017& it has forecast 3 more rate hikes for 2018. Yet the Fed is also undergoing a major reshuffling of its board & it's unclear if the new leadership will stick closely to the central bank's previous approach. Harker is one voice for restraint. He pointed out that the Fed is struggling to understand why inflation is so low even though the unemployment rate has fallen to a 17-year bottom. "I think we're in a period right now, which I think reflects some of the uncertainty we have around understanding things like inflation dynamics," he said. "Absent hard data or a theory that we can hang our hat on, like the Phillips curve, we all struggling," Harker added. He thinks only 2 rate hikes will be needed. Harker is not a voting member of the Fed's interest-rate setting committee this year. Harker said he didn"t expect a large impact from the Rep tax plan, saying it would add somewhere in the range of 10-20 basis points a year to GDP. He forecast GDP growth near 2.5% rate in 2018, & said he expects inflation to pick & he wouldn't mind if inflation went above the central bank's 2% target. "It is OK to overshoot it for awhile," he said. "There are some signs [inflation] is firming, it is not accelerating," he added. The same is true for wages. The Fed has been expecting worker pay to rise a lot faster as businesses grapple with a shortage of labor, but it just hasn't emerged. "That's why I am in a cautious stance right now," Harker said. He also said he was skeptical the Rep tax plan would push firms to raise wages. Businesses raise wages because they have to, not because they want to, he noted.
Stocks started the new year by flying high again. The Dow surged 575 in the first week of 2018 with optimism running very high by investors. At the same time, gold, the traditional alternative investment for stocks, is not far from its multi year highs. Next week those in the House return to DC. The fireworks will start, testing the strength of the rally.
Dow Jones Industrials