Dow jumped up 142 (closing at the highs), advancers over decliners about 3-2 & NAZ went up 71. The MLP index soared 6+ to the 302s & has a nice run in the last 2 months. Junk bond funds did little & Treasuries were sold while stocks rallied. Oil went higher in the 63s (more below) & gold continued about even at 1333.
AMJ (Alerian MLP Index tracking fund)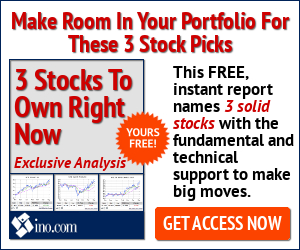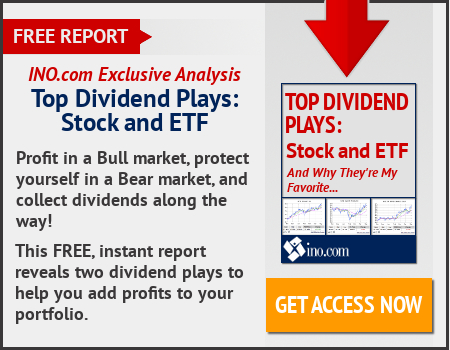 The Senate moved to end the gove shutdown after 3 days by advancing a temporary spending bill 3 agreeing to consider a politically charged immigration proposal that promises another intense partisan fight within weeks. The impasse broke hours ago as Dems accepted a deal from Senator McConnell that would fund the gov thru Feb 8. In exchange, McConnell agreed to address Dem demands that Congress quickly restore protections against deportation to young undocumented immigrants brought to the US as children "dreamers." "I am pleased that Democrats and Republicans in Congress have now come to their senses," Pres Trump said. "We will make a long term deal if and only if it's good for our country." The agreement paves the way to reopen gov offices as soon as tomorrow. The Senate still must take a final vote on the measure, which also must be passed by the House & signed by the pres. And it set the clock for a showdown between Reps & Dems on immigration, one that could potentially end in another standoff over spending. "The Republican majority now has 17 days to prevent the dreamers from being deported," Senator Schumer said, underscoring the impending deadline. Financial markets showed relief. The $ bounced & equity futures extended gains. The $ surged above 111 ¥ while the S&P 500 gained 0.4%. But the bargain only postpones a reckoning on deep divisions among the 2 parties, conservatives in the House & Trump. The pres & Rep conservatives have demanded than any immigration deal include funding for Trump's signature border wall & changes in immigration laws to end visa preferences for family members of US citizens, which Trump disparages as "chain migration."
Senate Moves to End U.S. Shutdown, Sets Up Immigration Fight
With stock markets booming & global growth picking up, CEOs are a lot more confident about the future. In its annual survey of business leaders, consulting firm PwC said a record-breaking proportion of CEOs are optimistic about the global economy, at least in the short term. According to its survey of almost 1300 CEOs worldwide, PwC said 57% believe global economic growth will improve in the next 12 months, almost double last year's 29%. It's the largest-ever increase since PwC began surveying views on global growth in 2012. PwC singled out the US, with optimism recovering strongly following the recent focus on regulation & tax reform by the Trump administration. PwC's global chairman, Bob Moritz, said "it's no surprise CEOs are so bullish." The firm's findings chime with others, including the IMF, which earlier today revised up its global growth forecast for 2018 to a 7-year high of 3.9%.
Oilfield services company Halliburton (HAL) reported a bigger-than-expected Q4 profit after charges & gave an upbeat outlook for 2018, as higher oil prices continue to push US production near record levels. The company delivered an optimistic view for its US & intl operations as rising oil prices spur demand for oilfield services. Its results point toward a broadening oil & gas recovery moving from US onshore to intl exploration & production markets. "I am very excited about the way 2018 is shaping up," said CEO Jeff Miller. "North American unconventional activity should be very busy," he added, referring to growth in production from US shale. Q4 also reported a charge of $385M for its operations in Venezuela, which has been mired in political & economic turmoil. HAL will continue to "vigorously pursue" payments from its primary customer in Venezuela going forward, but also said it expected continuing delays in payments. The company was upbeat about the health of the US oil industry given the rise in oil prices & increased drilling. The US rig count is up almost 35% from last year to 936. "Commodity prices are supportive of increasing activity in North America and I am encouraged by the increase in tender activity and the positive discussions we are having with our international customers," Miller said. HAL, which makes more than ½ its revenue from North American operations, said total revenue rose to $5.9B from $4.02B a year earlier. Revenue in North America came in at $3.4B, up from $1.8B last year. The uptick in drilling activity in the US drove up cost for sand & trucking. HAL expected its sand costs to decline in 2018 as local mines come online. The company also reported $882M in tax charges, largely the result of preliminary tax provisions related to the new US tax law. A stronger outlook for the intl market follows a nearly 24% climb in the global Brent futures contract in the past 3 months. "As for the international market, I'm encouraged for the first time in three years," said Miller. The stock rose 3.42 (6%).
If you would like to learn more about HAL, click on this link:
club.ino.com/trend/analysis/stock/HAL?a_aid=CD3289&a_bid=6ae5b6f7
Oil slipped under pressure from rising Libyan output & concerns that a rally that had sent prices to their highest since Dec 2014 had run out of steam. But losses were limited by comments from top exporter Saudi Arabia that OPEC & other producers would continue to cooperate on oil output cuts beyond 2018. Prices also found some support from strong economic growth that underpinned demand. Brent crude slipped 12¢ to $68.49 a barrel, reversing after modest gains earlier in the day, & US crude fell 14¢ to $63.23. Production at As-Sarah resumed & was expected to add 55K barrels per day by today. Brent is particularly sensitive to changes in output from Libya, as most Libyan crude is priced against Brent. Saudi Arabia said that OPEC & its allies had agreed to continue cooperating on production after their deal on supply cuts expires at the end of 2018. The deal began in Jan 2017. Saudi Energy Minister Khalid al-Falih said market rebalancing might not occur until 2019, suggesting it would take longer than OPEC had previously indicated.
Oil prices soften as Libyan output undermines 2018 rally
Markets continue flying, rising to new records. Economic news & optimism by execs & the public is running very high. However the return to work by gov workers is only a temporary fix. Major issues must be settled in short order to avoid another shutdown. Gold continues in demand, some is from investors who are negative on the stock market. They have been wrong for a long time, but stock markets are not meant to go up forever.
Dow Jones Industrials