Dow lost 12, advancers over decliners about 3-2 & NAZ gained 20. The MLP index added 1+ to the 289s. Junk bond funds inched higher & Treasuries remained steady. Oil climbed in the 61s (more below) & gold fell 2 to 1320.
AMJ (Alerian MLP Index tracking fund)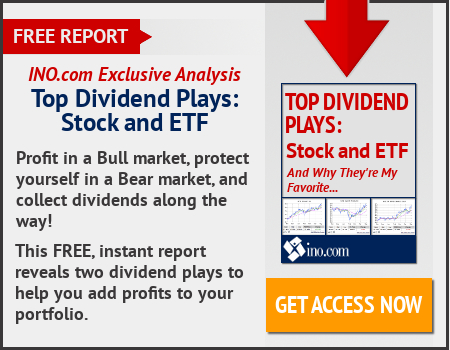 Federal Reserve Bank of Atlanta Pres Raphael Bostic urged policy makers to be patient in raising interest rates, citing some indications that the public's expectations on inflation could slip below the central bank's 2% target. "I am comfortable continuing with a slow removal of policy accommodation,'' Bostic, who votes on policy this year for the first time in his Fed career, said. "However, I would caution that that doesn't necessarily mean as many as three or four moves per year.'' It's Bostic's most dovish speech since he took over leadership of the Atlanta Fed in Jun. Fed officials penciled in 3 rate hikes in 2018 based on their forecasts. Bostic, though, said weak price pressures could be eroding the public's confidence in the Fed's ability to reach its 2% inflation target, which the central bank has missed for most of the past 5 years. "My main concern is that inflation expectations risk becoming anchored below 2 percent,'' he said. "'If this happened, it would be increasingly difficult for the Fed to hit our 2 percent target.'' Fed officials are looking for clues about the strength of underlying inflation in the US & continuing to debate why price gains are so low, even with unemployment at 4.1% last month, the lowest level since 2000. Delivering an annual forecast, Bostic said he expects moderate growth this year of 2.2-2.5%, aided by a small boost from the recent tax overhaul, as well as a pickup in housing, investment spending & strong consumer spending. The labor market is likely to continue to tighten & it's been puzzling that wages haven't shown a larger pickup, he said. Pres Trump last month signed tax legislation that cuts the corp tax rate to 21% from 35% & reduces taxes on most individuals. "I'm marking in a positive, but modest, boost to my near-term GDP growth profile for the coming year," Bostic said. "For now, I am treating a more substantial breakout of tax-reform-related growth as an upside risk to my outlook."
Investors are issuing a warning to tech giant Apple (AAPL),a Dow & NAZ stock with the largest market cap in the world. to curb its smartphone marketing strategy amid fears the iPhone is a mental health hazard to children. Activist investors Jana Partners & the California State Teachers' Retirement System (CalSTRS), which own about $2B worth of AAPLP stock combined, expressed their concerns
Opens a New Window.
, saying the iPhone is designed to be "as addictive and time-consuming as possible." DivaMoms CEO Lyss Stern said that the excessive use of smartphones among children is what keeps parents up at night. "It is toxic, especially for their brains that are developing so fast. Their full frontal lobes aren't even developed yet, and there's just too much information being thrown at them so fast all the time," she said. Investors point to several studies that suggest the attachment of digital devices is associated with lack of sleep, higher stress levels that may lead to a greater risk of depression & suicide. "They're talking about it from a point of view of an investor, particularly Jana just saying, 'Listen, if this is found to be true that these link kids to more anxiety, more depression, even in extreme cases suicide, that's going to be bad for the stock,'" she said. The activist investors are urging AAPL to develop software that limits time use of its digital products & to fund research to look into links between anxiety levels & excessive smartphone use. The letter calls for AAPL to enhance its limited parental controls to provide a more balance approach. "I would never just give my kids the keys to a car and say, 'Go drive,'" Stern said. "We've taken steps to train and teach our children, especially the youngest boy, about social media, about what you can and cannot do." The stock declined 65¢.
If you would like to learn more about AAPL, click on this link:
club.ino.com/trend/analysis/stock/AAPL?a_aid=CD3289&a_bid=6ae5b6f7
Germany's Economy Ministry says factory orders in Europe's biggest economy slipped by 0.4% in Nov after 3 months of gains. It says the dip was largely due to fluctuations in bulk orders & the overall trend remains positive. Nov's month-on-month decline followed gains of 0.7% in Oct & 1.3% in Sep. The ministry said that there was a 0.7% gain in orders from other nations in the 19-nation eurozone, but domestic demand was off 0.4% & there was a 1.2% drop in orders from countries outside the eurozone. The German economy is in good shape, with surveys showing business confidence close to a record high & economic data supporting the optimism.
The new GOP tax law will take pressure off the Fed despite skepticism from some central bankers, the chairman of Trump's Council of Economic Advisers said. Minutes from the Fed's Dec meeting on multiple occasions noted that officials remained unsure over just how much of a boost in activity would come from the tax cuts. Members were "quite uncertain" about the impact the tax plan would have on the labor supply. There also was concern that the tax windfall corps would get would be spent on divs & share buybacks. Fed officials have said they view gains in coming years as muted & more in line with the post-financial crisis trend. "I respect the independence of the Fed, but you know our modeling is the ... tax cut is going to increase supply, it's going to put downward pressure on price and it's going to actually take pressure off the Fed," Trump aide Kevin Hassett said. He added that recent announcements of minimum wage increases & one-time bonuses by US companies proves the tax cuts will have a positive affect. "We're going to get more capital formation here in the U.S.," said Hassett. "We've got more than a million people getting raises of around $1,000 just because the tax bill passed a few weeks ago." The raises Hassett was referring to were announced by many companies in the immediate aftermath of the final GOP tax bill passing Congress.
Trump advisor Hassett: New GOP tax law will take pressure off the Fed
Oil rose, clinging to last week's gains as political tensions in Iran & declining exploration work in the US threatened output growth. Futures advanced 0.5%, settling near $62-a-barrel. A simmering power struggle in Iran has raised anxieties over the stability of OPEC's 3rd-largest crude producer. Meanwhile, US explorers cut the number of rigs searching for oil last week by the biggest margin in 2 months. Oil has held above $60 a barrel since late Dec with US crude stockpiles contracting & American oil drilling stalling out. Output curbs by OPEC & allied suppliers have buoyed prices, with producers promising to continue the curbs for all of 2018. West Texas Intermediate for Feb delivery added 29¢ to settle at $61.73 a barrel. Brent for Mar settlement climbed 16¢ to end the session at $67.78 a barrel. The global benchmark crude traded at a premium of $6.06 to Mar WTI. Iranian Pres Hassan Rouhani said the anger that led to a week of anti-gov protests exposed the need for the greater freedoms he has long championed, as well as a stronger economy. US drillers reduced the oil rig count last week by 5 to 742 rigs. In the midst of investor pressure, explorers are seeking to do more with less in a bid to boost profits, including opening already-drilled wells by fracking them rather than deploying more rigs to start new ones.
Stocks worked their way higher, but cautiously. Earnings season will begin this week & traders usually are anxious until they can see the early reports. The Dow had a tiny drop while the other popular averages & market breadth were positive. The dovish speech by Bostic will make the bulls feel better about what lies ahead in the new year
Dow Jones Industrials.