Dow jumped up 205 to yet another record (more below), advancers over decliners 3-1 & NAZ added 58 to one more record. The MLP index shot up 5+ to the 297s. Junk bond funds were mixed & Treasuries crawled higher. Oil gains were reduced in the PM, but it still inched higher in the 63s (more below), & gold went up 2 to 1322 (not far from recent highs)
AMJ (Alerian MLP index tracking
fund)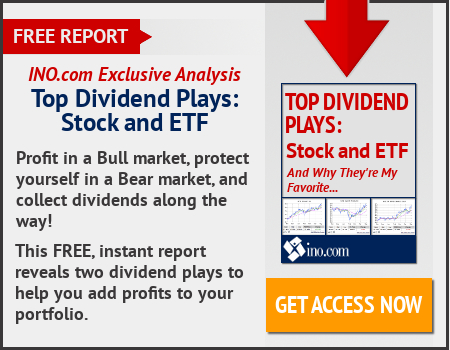 The Trump administration rejected a bipartisan Senate proposal to protect young undocumented immigrants from deportation, saying it needed more work. "We're pleased that bipartisan members are talking," Pres Trump's congressional liaison Marc Short said, but added, "I think there's still a ways to go." Short said the administration is concerned about a number of issues including the amount of protection at the US-Mexico border & family preferences for immigrants. After going to the White House to present the proposal, GOP Senator Lindsey Graham said-he hoped the meeting would lead to "a breakthrough" on immigration. Dems are demanding protection for undocumented immigrants brought to the US as children, known as "dreamers," as part of a spending bill to keep the federal gov open after current funding ends Jan 19. Trump decided in Sep to end the Obama-era initiative on Mar 5. Arizona Senator Jeff Flake, a Rep in the 6-member negotiating group, said members had agreed among themselves on a proposal. 2nd-ranking Senate Rep John Cornyn, who isn't part of the group, said he spoke with Trump & the pres told him the negotiators need to get wider approval of the plan before moving ahead. Immigration hardliner Senator Tom Cotton, a Trump ally, called the proposal "a joke" after the White House meeting, saying it didn't go far enough in particular to end immigration family preferences. In exchange for putting the "dreamer" protections into law, Trump has demanded funds for a wall at the US-Mexico border, limits to family priority in immigration & an end to a visa lottery to promote diversity. Cotton said the plan would provide funding for just one year of wall demonstration projects. It would limit immigrants with legal residency status from sponsoring adult children for immigration until they become citizens, he added. And, it would reallocate the diversity visas for other uses, said Cotton.
White House Rejects Bipartisan Senate Immigration Proposal
Oil topped $70 a barrel for the first time in 3 years as production cuts by OPEC & rising demand whittle away a global surplus. Brent crude futures, used in the pricing of more than ½ the world's oil, rose over 1% to the highest since Dec 4, 2014. Prices rallied after the longest stretch of declines in US inventories during winter in a decade. Oil's rally shows that OPEC & its allies are succeeding in clearing the glut triggered by the growth of US shale oil. Prices have also been supported by concerns that supply disruptions could stem from rising political tensions in OPEC members Iran & Venezuela. Brent for Mar settlement advanced to $69.90 a barrel. With the climb in crude, there are growing signs that OPEC could be falling into a trap it had sought to avoid. Rising prices are putting US production on track to rival Saudi Arabia & Russia, with output likely to exceed 10M barrels a day as soon as next month & top 11M before the end of 2019, according to Energy Information Administration forecasts. Iran has warned that the group risks overheating the market with oil at current levels. OPEC's members aren't keen on Brent prices above $60 a barrel because of the potential for more shale output, Iran's Oil Minister Bijan Namdar Zanganeh said. US crude inventories fell by 4.95M barrels last week, the 8th consecutive drop, EIA data show. OPEC will stick with production cuts for the rest of the year as the group makes headway toward its goal of clearing an oversupply, UAE Energy Minister Suhail Al Mazrouei said.
Oil Reaches $70 a Barrel for First Time in Three Years
The federal gov recorded a budget deficit of $23.2B in Dec, smaller than a year ago. But for the first 3 months of this budget year, the deficit is 7.2% larger than the same period last year. The Dec deficit was 15.2% lower than the $27.3B imbalance in Dec 2016, the Treasury Dept reported. For the first 3 months of this budget year, the deficit totals $225B, up from a deficit of $209.8B for the same period a year ago. Private forecasters expect this year's deficit to be well above last year's deficit of $665.8B, reflecting increased spending in such areas as defense, hurricane relief & reduced revenues as last month's major tax cut package takes effect. The tax measure will trim personal & individual taxes by $1.5T over the next decade, with individual taxpayers starting to see the reductions in Feb based on revised withholding tables prepared by the IRS. Forecasters believe increased gov spending & reduced revenues from the tax measure will send future deficits higher. The budget deficit is estimated at $765B for the current budget year, which would be 15% higher than last year's deficit. It would also be up from the estimate made by the Congressional Budget Office (CBO) in Jun for a deficit of $563B this year. That CBO estimate was made before the tax bill passed or the gov boosted disaster spending to deal with a series of devastating hurricanes. The Trump administration contends that the tax cuts will not widen the deficit as much as forecasters are estimating because the lower taxes will spur increased economic growth. Spending & revenues for Q1 of this budget year both set records. Revenues from Oct thru Dec totaled $769.5B, up 3.9% from the same period last year, while spending totaled $994.5B, 4.7% higher than a year ago. Among the areas with the biggest increases in spending were the Dept of Homeland Security, up $10B from the same period a year ago, reflecting increased spending for hurricane relief. Spending by the Treasury Dept was up $10B, reflecting higher interest payments as inflation boosted Treasury payments on its inflation-protected securities.
The German economy accelerated last year to grow by 2.2%, putting in its strongest performance for 6 years thanks primarily to increasing demand at home, official data showed. The figure from the Federal Statistical Office was the strongest since 2011, when Europe's biggest economy grew by 3.7%. GDP expanded by 1.9% in 2016 & 1.7% in 2015. Household spending by Germans was up 2% last year, while investment in machinery and other equipment was up 3.5%. Exports, a traditional strength of the German economy, grew by 4.7%, a much stronger performance than the previous year's 2.6 %. But they were outpaced by imports, which expanded by 5.2%, up from 3.9% in 2016. Overall, foreign trade contributed only 0.2 percentage points to last year's GDP growth. 8 consecutive years of growth have also boosted Germany's public finances. Germany had its 4th budget surplus in a row last year, totaling 1.2% of GDP, up from 0.8% the previous year as growth in the state's income outpaced increased spending. The statistics office offered a rough estimate that the economy grew by a bit more than a 0.5% in Q4 compared with the previous 3-month period. However, it won't release an official figure until mid-Feb, after data for Dec become available.
Thurs was another record-setting session in the stock market, with stocks returning to their winning ways after a brief dip yesterday. Energy shares were leading the charge as oil continued to climb, with prices that hit a 3-year high. The Dow, NAZ, Russell 2000, the Dow Transports & the S&P 500 all hit all-time highs, led by 4 Dow stocks hitting new records: Caterpillar (CAT), Boeing (BA), UnitedHealth (UNH) & JPMorgan (JPM). The Dow closed above 25.5K points, taking just 7 trading sessions since the Dow crossed the 25K-point milestone (following the fastest 1K-point move in history). The subsequent rally marked the fastest 500-point move on record
Dow's 500-point jump one for the record books
Stocks keep flying higher, although this time gold also had an up day. Those guys in DC are back to stuck in the mud, unable to approve funding for the gov. They still have more than a week to come up with a solution. Then there is no shortage of work that needs to get done, starting with raising the debt ceiling. For the time being the bulls are in firm control of the stock market. Their attitude is "why worry, tomorrow will take care of itself?" Hopefully they are right & positive economic data will continue let the stock market rally continue. Today the Dow finished at the session highs.
Dow Jones Industrials