Dow gained 53, advancers over decliners better than 2-1 & NAZ went up 40. The MLP index rose 1+ to the 295s. Junk bond funds pulled back & Treasuries drifted lower. Oil slid in the 63s (more below) & gold added 6 to 1333 on risk of a gov shutdown.
AMJ (Alerian MLP Index tracking fund)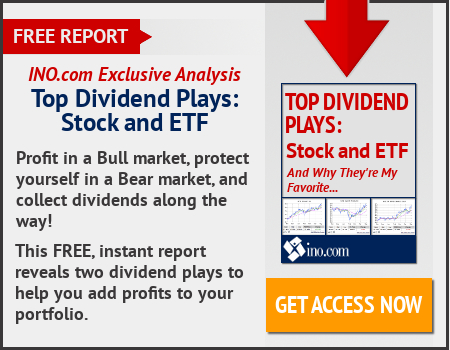 General Electric (GE), a Dow stock, shares tumbled for a 5th straight session, flirting with their biggest weekly percentage drop since the financial crisis, after the company flagged a possible breakup & more than $11B in charges earlier in the week. Shares fell as low as $16, threatening to fall below $16 only a day after the stock breached $17 for the first time since Dec 2011. That put the shares just shy of a 12.8% weekly drop in Oct that was the largest such decline since 2009. The latest bout of selling for the struggling stock stemmed from GE's announcement on Tues of more than $11B in tax, impairment & insurance charges. New CEOJohn Flannery also indicated the company was looking closely at breaking itself up. Some analysts said that the sum of GE's various business units, including aviation, power & healthcare, may not be worth more than the stock price at current levels. The shares have been sliding for more than a year, falling nearly 45% in 2017 & frustrating shareholders at a time the broader stock market has been rising to record levels. In Nov, GE slashed its 2018 profit forecast & halved its div. The stock fell 51¢ to 16.26.
If you would like tno learn more about GE, click on this link:
club.ino.com/trend/analysis/stock/GE?a_aid=CD3289&a_bid=6ae5b6f7
Coca-Cola (KO), a Dow stock & Dividend Aristocrat, CEO James Quincey is kicking off a recycling spree, part of efforts to burnish the beverage giant's image. The soft-drink company, which operates in more than 200 countries, is setting the goal of recycling one bottle or can for every one it sells by 2030. It's also pledging to become a corp leader in reducing the plastic waste that has clogged oceans & waterways. KO's plan is to guide consumers thru the recycling process with educational outreach. It also wants to ensure all of its packaging is, in fact, both recyclable & made with rising proportions of recycled materials. The company is aiming for an average of 50% recycled content for its bottles by 2030. The 132-year-old beverage producer is betting that a better environmental record will boost its credibility with consumers, who have become increasingly vocal in demanding that companies behave responsibly. The recycling goals are challenging, given the patchwork of differing rules set forth by nations, states & local governments. Items such as juice pouches & promotional PET colored plastic bottles are especially difficult to recycle. The company's massive global scale, meanwhile, further complicates the efforts. The stock rose 29¢.
If you would like tno learn more about KO, click on this link:
club.ino.com/trend/analysis/stock/KO?a_aid=CD3289&a_bid=6ae5b6f7
Coke Plans to Recycle a Bottle for Every One It Sells by 2030
The number of rigs exploring for oil & natural gas in the US decreased by 3 this week to 936, exceeding the 694 rigs that were active this time a year ago. Baker Hughes reported that 747 rigs were drilling for oil & 189 for natural gas this week. Among oil- & gas-producing states, Wyoming gained 3 rigs, West Virginia increased by 2 & Louisiana, New Mexico, Pennsylvania & Texas each gained 1. Colorado & Ohio each lost 4 rigs & Alaska, North Dakota & Utah each decreased by 1. The rig count peaked at 4530 in 1981 & bottomed out in May of 2016 at 404.
Oil prices slid, putting them on course for the biggest weekly falls since Oct, as a bounce-back in US production outweighed ongoing declines in crude inventories. Brent crude futures were at $68.70 a barrel, down 61¢ from the last close. On Mon, they hit their highest since Dec 2014 at $70.37. US West Texas Intermediate (WTI) crude futures were at $63.38 a barrel, down 57¢. WTI marked a Dec 2014 peak of $64.89 a barrel on Tues. The International Energy Agency (IEA), in its monthly report, said that global oil stocks have tightened substantially, aided by OPEC cuts, demand growth & Venezuelan production hitting near 30-year lows. But it warned that rapidly increasing production in the US could threaten market balancing. "Explosive growth in the U.S. and substantial gains in Canada and Brazil will far outweigh potentially steep declines in Venezuela and Mexico," the IEA said of 2018 production. US crude oil production stood at 9.75M barrels per day (bpd) last week. The IEA said it expects this to soon exceed 10M bpd, overtaking OPEC behemoth Saudi Arabia & rivaling Russia. Analysts also pointed to an expected demand slowdown at the end of winter in the northern hemisphere & excessive long positions in financial oil markets as a likely brake on any upward momentum in prices. Overall, however, oil prices remain well supported, & most analysts do not expect steep declines. The main price driver has been a production cut by a group of major oil producers around OPEC & Russia, who started to withhold output in Jan last year. The supply cuts by OPEC & its allies, which are scheduled to last throughout 2018, were aimed at tightening the market to prop up prices. In the US, crude inventories fell 6.9M barrels in the latest week to 412.65M barrels. That's their lowest seasonal level in 3 years & below the 5-year average marker around 420M barrels.
Oil prices fall as U.S. output rise outweighs crude stock falls
The stock market shrugged off all the babble out of DC. Talk is cheap & who knows where any of these comments (all with political angles) are going. The bulls were assuming the best & willing to buy today, even if cautiously. The popular averages are at or close to record levels as bulls continue to have optimistic attitudes. Next week there will be more earnings reports which been on balance favorable & traders will deal with the outcome of dysfunctional DC. There was a little buying into the close, for whatever that was worth.
Dow Jones Industrials