Dow dropped 174, decliners over advancers about 5-2 & NAZ tumbled 120. The MLP index went up 1+ to the 241s & the REIT index was off fractionally in the 328s. Junk bond funds were mixed & Treasuries slid lower. Oil fell 1+ to the low 63s & gold gained 13 to the low 63s
AMJ (Alerian MLP Index tracking fund)
| | | | | | | |
| --- | --- | --- | --- | --- | --- | --- |
| CL=F | Crude Oil | 64.14 | | -0.80 | -1.2% | |
| | | | | | | |
| --- | --- | --- | --- | --- | --- | --- |
| GC=F | Gold | 1,337.90 | | +10.60 | +0.8% | |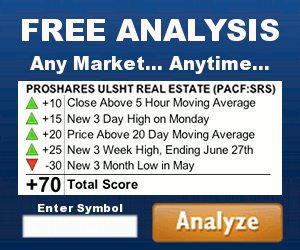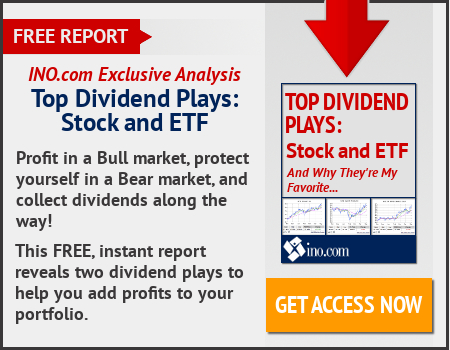 Stocks dropped in light trading, the $ held steady & Treasury yields climbed as investors returned from the holiday weekend. The S&P 500 slumped after its first quarterly retreat since 2015, with volumes 17% below average. The NAZ 100 Index lost more than 1%. Amazon (AMZN) slipped after Pres Trump renewed his criticism of the company. Chipmakers also had above-average losses as China implemented retaliatory tarifss on a series of US products, though not on tech. The 10-year note yield topped 2.76% & crude slipped. Equities in Japan, China & South Korea declined during late trading, reversing an earlier advance. Most European markets were closed for the Easter holiday. China increased tariff treatment for more than 100 types of US goods in reply to Trump's ordering higher steel & aluminum import duties. Agricultural commodities & metals gained. Investors are entering Q2 on the defensive after the worst 3 months for global stocks in more than 2 years. Feb & Mar were characterized by a surge in volatility amid a barrage of concerns, from escalating trade tensions to a selloff in technology shares. Focus this week will turn to labor market data Fri, which is expected to show unemployment fall to its lowest level since 2000, while traders will also have one eye on trade developments. The ¥ fell after traders digested a poll showing improved support for Prime Minister Shinzo Abe's cabinet. The South Korean won rose to its strongest against the $ in over 3 years as tensions in the region showed further signs of easing. The € edged higher & the £ strengthened.
US factories expanded at slightly slower pace in Mar & a measure of raw-material prices hit an almost 7-year high, as manufacturers struggled to keep up with demand, data from the Institute for Supply Management showed. Factory index eased to 59.3 (est 59.7) from 60.8 M/M (readings above 50 indicate expansion). Measure of new orders fell to 61.9, the lowest since Aug, from 64.2. Prices-paid index rose for a 4th straight month to 78.1, the highest since 2011, from 74.2 & an employment gauge declined to 57.3 from 59.7. A measure of customer inventories dropped to the lowest since 2011 & a gauge of backlogs held at an almost 14-year high. Together that indicates factories continue to have trouble keeping up with demand from consumers & businesses, while paying ever-higher prices for raw materials. Even so, the figures are consistent with expectations of further gains in manufacturing production in coming months & the main index remains near the highest level since 2004. While a measure of factory payrolls softened, the underlying details of the ISM report bode well for employment. The ISM index of backlogs held at 59.8, the highest level since 2004.
China urged trade talks with the US to prevent greater damage to relations while saying that previously announced retaliatory measures on American imports took effect today. The US didn't respond to China's Mar 26 request for consultation on Trump's steel & aluminum tariffs, the Commerce Ministry said, adding that officials have widespread public support for tougher measures & repeating Beijing's stance that disputes should be resolved with dialogue. China previously planned to seek compensation for trade lost because of the US metals actions. "A lot of people have expressed their endorsement to the measures via phone and email, and they support the government to take actions to defend the interest of the nation," the ministry said. "Some people suggested even stronger measures." That followed a statement yesterday from the Customs Tariffs Commission saying that previously announced tariffs on 128 kinds of imported goods originating in the US would take effect today. The reciprocal tariffs are valued at about $3B (a tiny fraction of its US imports). Those are in response to the US tariffs on metal that Pres Trump announced on national security grounds. Beijing said the move violated World Trade Organization rules. The US has since announced some exceptions for allies, including Australia & Canada. White House Press Secretary Sarah Huckabee Sanders said that Trump is " doing exactly what he said he was going to do" in order to reduce the US trade deficit with China. "The president knows that we're billions of dollars in a trade deficit with China," she added. "He's tired of us being taken advantage of. They've taken our intellectual property, and the president's going to fight back and he's going to push back, but we want to be able to work with them to make sure we're getting a good deal." China said yesterday the tariffs "caused serious damage" to its interests. Items on the original hit-list included fresh & dried fruits, ginseng, nuts, wine & pork, as well as certain steel products. Its value matches its exports of steel & aluminum to the US. So far, high-volume agricultural exports to China, such as soybeans, haven't been swept into the mix.
China Urges More Trade Talks to Prevent Greater Damage
Stocks began the qtr with selling. New tariffs by China were a solid negative, indicating the global tariff story will be getting bigger. Then Trump took a shot a AMZN which dragged NAZ lower. Monthly economic data will be comping out this week & that should be largely encouraging. But tariff issues & growing PR problems for some of the sexiest tech stocks on NAZ make it difficult for the bull market to return. With today's decline, the Dow is back below 24K.
Dow Jones Industrials