Dow shot up 225, advancers over decliners 3-1 & NAZ gained 85. The MLP index went up 3+ to the 261s after yesterday's big advance, & the REIT index gained 2 to the 325s. Junk bond funds rose & Treasuries were a tad lower. Oil was even in the 66s & gold lost 7 to 1343 while stocks were being purchased.
AMJ (Alerian MLP Index tracking fund)
| | | | | | | |
| --- | --- | --- | --- | --- | --- | --- |
| CL=F | Crude Oil | 65.97 | | -0.25 | -0.4% | |
| | | | | | | |
| --- | --- | --- | --- | --- | --- | --- |
| GC=F | Gold | 1,345.20 | | -5.50 | -0.4% | |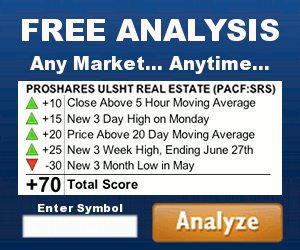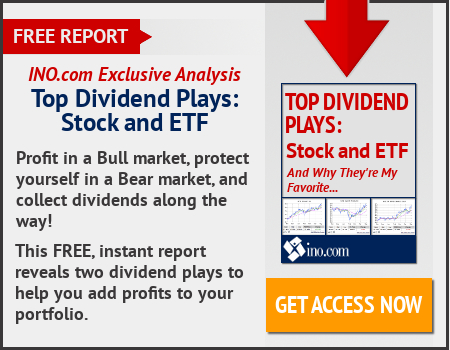 Stocks rose amid better-than-expected earnings from several industry heavyweights, adding to evidence that the strengthening economy is lifting corp profits. The S&P 500 pushed thru its average price for the past 50 days, a level it hasn't breached in a month. The spate of earnings overshadowed renewed machinations on the trade front, where China retaliated for the US's hit on ZTE Corp with agricultural duties. The world's 2nd-largest economy also said it will ease access to its market. The $ largely shrugged off Trump's latest intervention in currencies. The jawboning comes at a time of already elevated geopolitical tension & ongoing fears of a lurch toward global protectionism. Meanwhile a slew of Federal Reserve officials is due to speak this week. Treasury yields edged higher & West Texas crude fell to near $66 a barrel. UK wage growth including bonuses missed estimates & a survey showed German investor confidence tumbling, undermining both the £ & €. China's economy expanded in line with estimates in Q1, but industrial production missed in Mar even as retail sales came in stronger than expected.
US new-home construction rose by more than forecast in Mar on a rebound in multifamily starts, giving a boost to Q1 economic growth, gov figures showed. Residential starts rose 1.9% to 1.32M annualized rate (est 1.27M) after upwardly revised 1.3M pace in prior month. Multifamily home starts rose 14.4% while single-family fell 3.7%. Permits, a proxy for future construction of all types of homes, rose 2.5% to a 1.35M rate (est 1.32M) after 1.32M pace. The results show a tight job market, improved finances & consumers' elevated confidence to purchase big-ticket items are supporting construction. That means homebuilding probably contributed to economic growth for the 2nd consecutive qtr. The strength in Mar was concentrated in multifamily construction such as apartment buildings. That category tends to be volatile, the Mar advance in starts followed a 10.2% drop in the prior month. Permits for single-family homes were a weak spot, dropping 5.5%, the biggest decline in 7 years, to the lowest level since Sep. While demand remains solid, a shortage of workers, rising costs for materials & a scarcity of ready-to-build lots are limiting gains in building activity. With borrowing costs rising, affordability is also becoming a hurdle, as property values outpace potential buyers' income growth. Sentiment among homebuilders fell in Apr for a 4th straight month amid limited land availability & higher lumber prices. Nevertheless, sentiment remains elevated, & in an indication that builders will remain busy in coming months, the number of homes under construction at the end of Mar reached 1.125M, the highest level since 2007. Single-family dwellings under construction inched up to 504K, the most since mid-2008. Single-family home starts fell to a 867K rate from 900K the prior month.
Johnson & Johnson (JNJ), a Dow stock & Dividend Aristocrat, opened the health-care earnings season with a stronger outlook, after its growing pharmaceutical division continued to thrive. The company raised its sales guidance for 2018 to $81-$81.8B after its Q1 profit beat estimates. Pharmaceutical sales, which make up about ½ of revenue, once again drove growth. The company has been increasing drug sales thanks to new products including blood-cancer treatments, in spite of notable weakness in blockbuster arthritis treatment Remicade. Sales of Remicade, now facing competition from cheaper versions known as biosimilars, are declining. "Pharma had another strong quarter," CFO Dominic Caruso said. "There was some concern at the end of the first quarter that pharma business might slow down but I think we alleviated all those concerns." The health-care giant, which also sells medical devices & consumer health products, also announced a restructuring of its global supply chain. It will generate as much as $800M in annual pretax savings by 2022 & cost as much as $2.3B in pretax charges, JNJ said. While the company didn't provide details on the restructuring itself, it could have an impact on suppliers. Remicade revenue declined to $1.39B, missing the $1.5B estimate. US sales for the drug dropped 23 %, an unusual decline, Caruso said, partly due to some rebate adjustments from a major payor. Caruso said the company will continue to evaluate its segments for where possible divestitures might make sense. JNJ said that as a result of tax reform, it plans to increase research & capital investment spending by 15% over the next 4 years to $30B. Caruso said the changes in tax law allowed flexibility for the company. The stock fell 2.14.
If you would like to learn more about JNJ, click on this link:
club.ino.com/trend/analysis/stock/JNJ?a_aid=CD3289&a_bid=6ae5b6f7
J&J Kicks Off Health Earnings Season With Stronger Outlook
Out of the gate today, stocks started higher & haven't looked back. Initial earnings are looking good, although first reports tend to be the favorable ones. Economic data remains strong & headwinds from the turmoil about tariffs has not been a bother, so far. But a lot of negotiations with China are coming. Meanwhile the bulls are looking at 25K, just 200 away.
Dow Jones Industrials