Dow climbed 177 to a new record, advancers over decliners 3-1 & NAZ gained 63. The MLP index slid 1+ to the 499s & the REIT index rose 2+ to the 217s, a yearly high. Junk bond funds were mixed & Treasuries saw selling. Oil dropped below 80 & gold tumbled to the lowest since 2010.
AMJ (Alerian MLP Index tracking fund)
| | | | | | |
| --- | --- | --- | --- | --- | --- |
| CLZ14.NYM | ....Crude Oil Dec 14 | ...79.74 | .....1.38 | (1.7%) | |
| | | | | | |
| --- | --- | --- | --- | --- | --- |
| GCX14.CMX | ...Gold Nov 14 | .....1,167.20 | ...30.90 | (2.6%) | |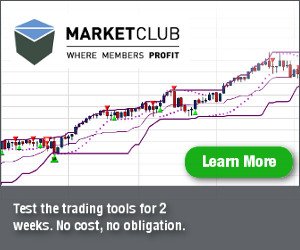 50 Top Stocks
Consumer sentiment rose in Oct to a 7-year high as employment opportunities & declining gasoline prices boosted Americans' spirits. The Thomson Reuters/University of Michigan final index of sentiment increased to 86.9, the highest since Jul 2007, from 84.6 in Sep. The projection called for the measure to hold at its preliminary Oct reading of 86.4. Cheaper fuel, rebounding stock prices & job gains on pace for their strongest year since 1999 are keeping households upbeat. Bigger wage gains that accompany the increase in hiring would help provide a bigger push for consumer spending that unexpectedly dropped last month. The survey's index of expectations 6 months from now increased to 79.6, also the highest since Jul 2007, from 75.4 last month. The preliminary reading was 78.4. The gauge of current conditions, which measures Americans' views of their personal finances, fell to 98.3 from 98.9.
Consumer Sentiment in U.S. Rises to Highest Since July 2007
Consumer spending in the US unexpectedly dropped in Sep as incomes rose at the slowest pace of the year, indicating the economy will have difficulty sustaining a pickup in growth into the end of the year. Expenditures decreased 0.2% last month, weaker than projected, after rising 0.5% in Aug, according to the Commerce Dept. Incomes increased 0.2%, the smallest gain since Dec. Wages that are barely outstripping the pace of inflation may be restraining spending by some households, while slower increases in home prices & volatility in the stock market is also limiting wealth gains. Continued improvement in employment will be needed to further boost confidence & give consumers the means to spend at reatilers. Today's consumption data showed that after adjusting consumer spending for inflation, which generates the figures used to calculate GDP, purchases dropped 0.2% last month after a 0.5% gain in Aug. Spending on durable goods, including automobiles, decreased 1.9% after adjusting for inflation following a 2.3% gain. Purchases of non-durable goods, which include gasoline & clothing, declined 0.3%. Household outlays on services rose 0.1% after adjusting for inflation. In addition to health care. Today's report also showed that prices tied to consumer spending rose 1.4% in the year ended Sep, matching the downwardly revised reading from the prior month. Federal Reserve policy makers aim for annual increases of 2%.
Consumer Spending in U.S. Unexpectedly Drops as Incomes Cool
Starbucks quarterly revenue missed estimates as increased competition for breakfast diners' dollars restrained US sales. Revenue in fiscal Q4 rose 10% to $4.18B. Analysts projected $4.24B. SBUX has been introducing new food & drinks to draw diners later in the day while competitors are pushing more breakfast fare. Same-store sales in the Americas region gained 5%, trailing the average estimate for a 6.2% increase, according to Consensus Metrix. Q4 EPS was 77¢. Excluding some items, EPS was 74¢, matching estimates. In Q4 a year earlier, SBUX posted a loss of $1.2B ($1.64 a share) as it paid $2.78B to resolve a dispute with Kraft Foods (KRFT) over its packaged-coffee business. The company forecast fiscal 2015 EPS excluding certain items of as much as $3.13 & analysts are estimating $3.16. "We are in the same kind of difficult retail traffic environment as our competitors are," COO Troy Alstead said. More people are shopping online instead of being out in brick-and-mortar stores, he said. SBUX also is coping with higher coffee-bean & dairy prices. About 2/3 of the company's coffee needs are locked for this fiscal year, Alstead said. The stock fell 2.06. If you would like to learn more about SBUX, click on this link:
club.ino.com/trend/analysis/stock/SBUX?a_aid=CD3289&a_bid=6ae5b6f7
Starbucks Sales Trail Estimates on U.S. Breakfast Competition; Shares Fall
Starbucks (SBUX)
Japan is throwing money at the market, which gave a big lift to markets around the world. Macro economic data in the US continues to stumble around, up one day followed by a drab report the next. But the bulls have taken over command of the market as the month closes. Dow is now up 80 from the prior record set in Sep.
Dow Jones Industrials