Dow rose 32, advancers slightly ahead of decliners & NAZ dropped 16. The MLP index fell 2 to 510 & the REIT index was off 1 to 314. Junk bond funds were mixed & Treasuries retreated. Oil rebounded off the lows just under 80 & gold did little.
AMJ (Alerian MLP Index tracking fund)
| | | | | | | |
| --- | --- | --- | --- | --- | --- | --- |
| CLZ14.NYM | ....Crude Oil Dec 14 | ...82.42 | ...1.00 | | (1.2%) | |
| | | | | | |
| --- | --- | --- | --- | --- | --- |
| GCX14.CMX | ...Gold Nov 14 | .....1,222.60 | ...6.40 | (0.5%) | |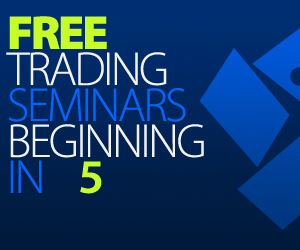 50 Top Stocks
Hewlett-Packard unveiled a new 3-D-capable computer & speedier 3-D printer technology as it prepares to spin off its PC & printer businesses into a stand-alone company. The company introduced Sprout, an $1899 computer that lets users scan & manipulate 2-D & 3-D objects. It will be available early next month online & in some US stores. The company also said new 3-D printer technology will make the process cheaper & faster than competitors. The company is betting that 3-D technology will help revitalize sales & spur growth in the printer industry. More than 2.3M 3-D printers will ship in 2018, up from about 108K this year, according to researcher Gartner. Earlier this month, HPQ said it would split into 2 companies by late 2015, with one focused on corp hardware services & the other, dubbed HP Inc, on PCs & printers. "We wanted it to be this guiding light in a way HP can innovate again," Eric Monsef, VP of Immersive Systems, said. He hopes Sprout will "draw people back to HP as a recruitment tool." The device pairs a PC running Windows 8 operating system with HPQ-developed software, scanner & camera, along with a work surface that, combined with a projector, serves as a touch-aware second screen. This means users can scan objects & manipulate them digitally in fewer steps than with typical systems. The stock was up a dime. If you would like to learn more about HPQ, click on this link:
club.ino.com/trend/analysis/stock/HPQ?a_aid=CD3289&a_bid=6ae5b6f7
HP Unveils Sprout, a Cheaper, Faster 3-D Printing System
Hewlett-Packard (HPQ)
Phillips 66 reported a surge of cash in Q3 as lower crude-oil prices spurred a more than doubling in profit. The biggest decline in crude prices since the global financial crisis has benefited refiners like PSX that process it into gasoline, diesel & other products. Benchmark US oil averaged $97.25 a barrel during the qtr, down 8.1% from a year ago amid a boom in North American production from shale. The difference between US & intl oil prices also expanded in the qtr, helping refiners who use the cheaper crude. PSX was able to buy oil at even lower prices than expected because of its ability to move it on pipelines & a fleet of more than 3K rail cars. The company said today it will add 500 rail cars to move crude to refineries in its fiscal Q1. Exports of refined products fell 29% from Q2 to 129K barrels a day. EPS rose to $2.09 from 87¢ a year earlier. Excluding one-time items, EPS exceeded the $1.75 estimate. Sales declined 8.3% to $41B from $44.8B a year earlier. Refining earnings were $558M in the qtr, compared with a $30M loss in the prior Q3. Chemicals profit fell 12% in part because of a fire at an ethylene plant. PSX has been investing in pipelines & chemical plants, where it sees growth from booming North American oil & natural gas output, while US demand for refined products remains unchanged. Yesterday it announced it would join with MLPs to develop pipelines to bring crude from rapidly expanding production in North Dakota to refineries. The stock rose 57¢. If you would like to learn more about PSX, click on this link:
club.ino.com/trend/analysis/stock/PSX?a_aid=CD3289&a_bid=6ae5b6f7
Phillips 66 Profit Doubles as Oil Costs Slide in Quarter
Phillips 66 (PSX)
US Steel rose after posting better-than-expected Q3 earnings & revenue as sales of flat-rolled steel quadrupled. EPS was $2.16, excluding costs related to the reorganization of Canadian operations & other one-time items, ahead of the $1.20 estimate. Sales rose to $4.59B from $4.13B a year earlier, beating the $4.54B estimate. CEO Mario Longhi is working to streamline operations & restore earnings at the company. It has lost money for the last 5 years after global production climbed & imports damaged domestic steelmakers' profitability. US Steel had Q3 net loss of $1.42 per share, compared with a $12.38 loss a year earlier. The price of hot-rolled steel coil, used in cars & appliances, rose 3.9% to $671 in Q3 compared with a year earlier, according to data from The Steel Index. The stock shot up 3.09 (8%). If you would like to learn more about US Steel, click on this link:
club.ino.com/trend/analysis/stock/X?a_aid=CD3289&a_bid=6ae5b6f7
U.S. Steel Beats Expectations as Rolled Revenue Jumps
United States Steel (X)
Stocks aren't doing a lot of anything as everybody wants to know what Janet Yellen has to say this PM. It has been widely advertised that QE3 bond buying program will come to an end. Her comments about timing for interest rates hikes are important & will affect stock prices. Not much to do, but wait.
Dow Jones Industrials