Dow fell 69, decliners over advancers 2-1 & NAZ lost 31. The Alerian MLP index sank another 4+ to the 518s & the REIT index was even in the 292s. Junk bond funds pulled back & Treasuries retreated. Oil dropped below 90 for the first time in 17 months amid signs that global supplies are outstripping demand.& gold was about even, at its low levels.
AMJ (Alerian MLP Index tracking fund)
| | | | | | | |
| --- | --- | --- | --- | --- | --- | --- |
| CLF15.NYM | ....Crude Oil Jan 15 | ...87.78 | ...1.33 | | (1.5%) | |
| | | | | | |
| --- | --- | --- | --- | --- | --- |
| GCQ15.CMX | ...Gold Aug 15 | .....1,214.20 | | ...3.90 (0.3%) | |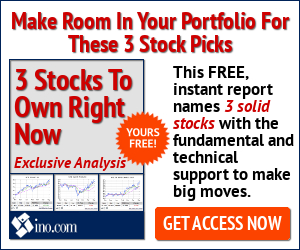 50 Top Stocks
:Photo: Bloomberg
The ECB will buy assets for at least 2 years to boost inflation & economic growth in the euro area. The central bank will start buying covered bonds this month & asset-backed securities by the end of the year, ECB pres Mario Draghi said
, after leaving interest rates unchanged at record lows. "These purchases will have a sizable impact on the balance sheet," he said. While Draghi reiterated that the measures will help steer the ECB balance sheet back to levels seen at the start of 2012, an increase of as much as €1T ($1.3T) in assets, he also said the size of the balance sheet is an instrument rather than a goal. Since Jun, officials have cut interest rates twice & announced a range of measures such as loans to banks aimed at boosting credit to the real economy. Policy makers are unanimous in embarking on further policy measures if necessary, Draghi said. The ECB will buy assets in some nations that have a debt rating below BBB minus, he said. Caveats will be included so that purchases in countries with a rating below that threshold will be equivalent in risk to assets bought elsewhere. "We want to be as inclusive as possible but with prudence," he said. "The recent weakening in the euro area's growth momentum, alongside with heightened geopolitical risks, could dampen confidence and, in particular, private investment," Draghi said. "The economy is still fundamentally weak."
Draghi Says ECB Will Buy Assets Over at Least Two Years
Russian oil output rose to near a post-Soviet record last month, a sign the biggest source of revenue for pre Putin's gov has yet to be eroded by US & European sanctions. The nation increased output 0.7% to 10.6M barrels a day, according to preliminary data from the Energy Ministry. The figure is within 0.3% of the record in Jan & is for crude & condensates, a type of oil that yields a greater proportion of high-value fuels. The US & EU have targeted Russia's oil industry by banning exports of some equipment & technology, blaming Putin's gov for stoking a separatist insurgency in eastern Ukraine. Russia denies involvement. The US & EU announced the latest wave of sanctions last month, targeting the banking, energy & defense industries. They forbid providing services including drilling & well-testing for Russian deep-water, Arctic & shale oil exploration & production.
Russia Oil Production Near Record With Sanctions Yet to Bite
The number of Americans filing applications for unemployment benefits unexpectedly fell last week, a sign the job market is sustaining progress. Jobless claims dropped 8K to 287K, from a revised 295K in the prior week, according to the Labor Dept. The forecast called for 297K. Continuing claims decreased to an 8-year low. Layoffs are hovering close to decade lows as employers benefiting from rising demand retain staff, laying the ground for more hiring & wage gains. The 4 week moving average, a less volatile measure than the weekly figures, fell to 294K last week from 299K. The number continuing to receive jobless benefits declined 45K to 2.4M, the fewest since Jun 2006. The unemployment rate among people eligible for benefits that week held at 1.8%. A report tomorrow is projected to show employers added more than 200K to payrolls in Sep & the jobless rate held at a 6-year low.
Jobless Claims in U.S. Unexpectedly Decreased Last Week
Dow is down almost 400 this week, hardly chump change. Nothing dramatic is going on, but a series of dreary stories brought on selling. Energy relate stocks (including MLPs) are out of favor even though output is strong. DC is on vacation again, but an out of control administration does not build confidence by investors. Then there is the intl scene which looks gloomy. Earnings will begin next week & selling in stocks this week says markets do not expect good numbers.
Dow Jones Industrials