Dow shot up 178, advancers over decliners 2-1 & NAZ gained 39. The MLP index rebounded 5+ to the 356s & the REIT index bounced back 3+ to the 297s. Junk bond funds crawled higher & Treasuries retreated. Oil was higher after selling yesterday & gold was flattish.
AMJ (Alerian MLP Index tracking fund)
| | | | | | | |
| --- | --- | --- | --- | --- | --- | --- |
| CLV15.NYM | ....Crude Oil Oct 15 | ...45.68 | ...0.27 | | (0.6%) | |
| | | | | | |
| --- | --- | --- | --- | --- | --- |
| GCU15.CMX | ...Gold Sep 15 | ......1,137.00 | ...1.70 | (0.2%) | |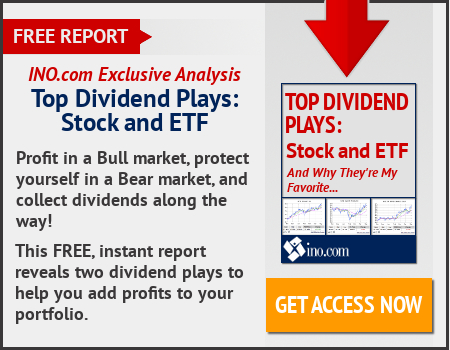 US companies added 190K workers to payrolls in Aug, figures from the ADP Research Institute. The forecast called for a 200K advance. The Jul reading was revised lower to 177K from a previously reported 185K increase. "Recent global financial market turmoil has not slowed the U.S. job market, at least not yet," ADP Research said. "Job growth remains strong and broad-based, except in the energy industry." A Labor Dept report Fri is projected to show employers, including gov agencies, took on 218K workers last month, while the jobless rate fell to a 7-year low of 5.2%. Goods-producing industries, which include manufacturers & construction companies, increased headcount by 17K. Construction employment climbed 17K & factory payrolls rose 7K. Employment at service providers rose 173K in Aug, led by gains in professional & business services. Companies employing 500 or more workers added 40K jobs. Headcount at businesses with 50-499 employees increased 66K & the smallest companies boosted payrolls 85K.
Saudi Arabia & its Gulf allies are at odds with Iran & other OPEC members over whether the organization should include oil-price forecasts in its long-term strategy report. The Gulf kingdom, which has led OPEC in a battle against rival producers, is seeking to exclude price assumptions from the report. The disagreement reflects internal divisions over whether OPEC policy should focus on prices or the stability of the oil market. Oil prices plunged to a 6-year low last month as OPEC kept its taps open in an effort to pressure competitors such as US shale drillers to cut production. Saudi Arabia, Kuwait, Qatar & the United Arab Emirates overcame opposition from Iran & the other 7 members last November to adopt that strategy. OPEC has since lost $B in revenue, pushing some members to the brink of economic crisis & prompting calls from Algeria & Venezuela for a change in policy. "I haven't received the formal report for the position of Saudi Arabia," Iran Oil Minister Zanganeh said when asked about the disagreement. While it may take some months for members to exchange views, they are mature enough to resolve differences & "after ups and downs OPEC will reach an agreement for managing the market." OPEC's strategy review is due for completion later this year. The previous edition produced in 2010 estimated crude would trade in a range of $70-86 a barrel thru to 2020, then climb to $106 by 2030. The US, Canada, Brazil & Russia, the biggest sources of supplies outside OPEC, face an array of technological & regulatory obstacles that will be compounded by the drop in crude prices. Some smaller US shale drillers could be forced "out of business," Brazil will face "extreme technological challenges," & Russia's best hope may be to prevent output declining.
China's stocks pared losses on the last trading day of the week on speculation state funds intervened to stabilize the market before a major military parade on Thurs.
The Shanghai Composite Index slipped 0.2% to 3160, trimming a drop of as much as 4.7%. 7 stocks fell for every 2 that gained as a rally for technology shares fizzled. Large-company shares rebounded in late trade for at least a 6th day from session lows amid possible purchases by gov-backed funds. The benchmark stock measure extended its biggest 2-month loss since 2008 after traders reduced holdings of shares purchased with borrowed money for an 11th day & an official factory gauge fell to the lowest reading in 3 years. Markets will be closed Thurs & Fri to commemorate the end of WWII. The effort to support stocks is part of a broader push to ensure nothing detracts from the parade, which is the gov will use to demonstrate its rising military & political might. What happens in the market has a growing influence on public perceptions of the gov's economic management. The Shanghai Composite lost 25% in Jul & Aug on concern the deepening slowdown will hurt earnings. Official data yesterday showed manufacturing contracted last month, while a report from the State Information Center & China Development Bank said exports may rise 2% this year as imports slump 10%.
Stocks are taking a breather after yesterday's sell-off. There is nothing special going on & the ADP report was bland, but traders are relieved there was additional selling. With the Chinese stock markets closed for the rest of the week, stocks in the US may not do much of anything until the jobs report is released on Fri. And that probably will not bring surprising data. Next week, traders will get more serous about where to take stocks oil prices were will a big driver of stocks.
Dow Jones Industrials