Dow climbed 144, advancers over decliners 3-1 & NAZ rose 43. The MLP index was about even & the REIT index added 2+ to the 308s. Junk bond funds slid lower & Treasuries retreated. Oil rose after data showed US drilling slowed & a report said $1.5T worth of planned production was uneconomic at current prices while gold pulled back.
AMJ(Alerian MLP Index tracking fund)
| | | | | | | |
| --- | --- | --- | --- | --- | --- | --- |
| CLV15.NYM | ....Crude Oil Oct 15 | ...45.96 | ...1.28 | | (2.9%) | |
| | | | | | | |
| --- | --- | --- | --- | --- | --- | --- |
| GCU15.CMX | ...Gold Sep 15 | ......1,130.80 | ...7.30 | | (0.6%) | |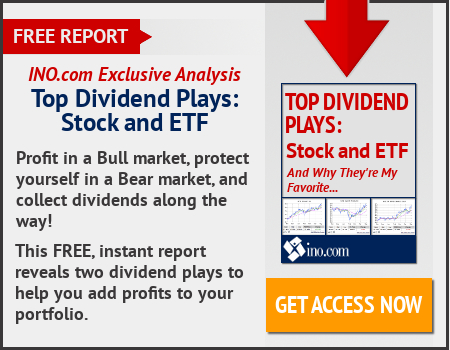 Federal Reserve officials argued that an interest-rate increase is still warranted this year, laying out the case for liftoff in remarks over the weekend that counter bets by traders that the central bank will stay on hold until 2016. 3 policy makers separately explained their rationale for enacting a rate increase at one of the 2 remaining meetings of 2015, citing declines in unemployment & other gains in the US economy that should outweigh headwinds from slower growth abroad & turbulent financial markets. San Francisco Fed pres John Williams said that "in my mind, it was a close call" to delay a rate rise at last week's FOMC meeting. Williams' comments echoed remarks he made the day before, & chimed with the reasoning of St. Louis Fed pres James Bullard & Richmond Fed pres Jeffrey Lacker. Both commented on vote to leave rates near zero. The central bank's decision, & the way its deliberations were framed by Yellen in a post-meeting press conference, were interpreted by many as a sign that the central bank might not raise rates this year. In holding rates steady, the Fed noted intl uncertainties & subdued inflation. Traders say it's more likely than not that the Fed will postpone liftoff until 2016, based on the current pricing of federal funds futures contracts. Williams said "I view the next appropriate step as gradually raising interest rates, most likely starting sometime later this year" & he's in the majority. Quarterly Fed forecasts, which were updated for last week's FOMC, showed that 13 of 17 policy makers still expect rates to increase in 2015. The remaining meetings are Oct 27-28 & Dec 15-16.
Fed Officials Still See 2015 Liftoff Despite September Delay
Sales of previously owned US homes fell more than forecast in Aug, representing a pause in momentum this year for residential real estate. Closings, which usually take place a month or 2 after a contract is signed, declined 4.8% to a 5.31M annual rate from a revised 5.58M pace that was the strongest since 2007, the National Association of Realtors said. Prices climbed & the number of homes on the market decreased from the same time a year ago. Limited income growth & tougher mortgage qualifications are making it difficult for some Americans to take advantage of low interest rates & relocate after a recovery in property values. While home sales have improved this year, the Fed said last week that the pace of improvement has been inconsistent with a firmer labor market & demographics that should provide a bigger boost. The forecast called for sales to ease to a 5.5M annual rate. Compared with a year earlier, purchases increased 5.4% before adjusting for seasonal variations. The median price of an existing home rose 4.7% from Aug 2014 to $228K. Prices have been rising because of a lean supply of available properties. The number of previously owned homes for sale rose 1.3% to 2.29M, the highest in a year. Compared with Aug 2014, inventory dropped 1.7 percent. "We have had a tight inventory situation and we continue to experience a tight inventory situation," Lawrence Yun, NAR chief economist, said. "As consumers are hit with affordability, there's less buying activity potentially." Still, home sales this year are projected to climb 7.1% to 5.29M, Yun added. At the current sales pace, it would take 5.2 months to sell those houses, compared with 4.9 months at the end of the prior month. Less than a 5 month supply is considered a tight market. Of all purchases, cash transactions accounted for about 22%. First-time buyers accounted for 32% of all purchases, matching the highest share of the year. Still, that's below the more normal share, which is closer to 40 %. Distressed sales, comprised of foreclosures & short sales -- in which the lender agrees to a transaction for less than the balance of the mortgage -- accounted for 7% of the total, matching the lowest since 2008.
Greek election winner Alexis Tsipras will be sworn in as prime minister on today, a source at the presidency said. Tsipras, whose leftist Syriza party won around 35% of the vote in the election on Sun which will to give it 145 seats in the 300-seat parliament, will meet Pres Prokopis Pavlopoulos during the PM to form a coalition gov with the small right-wing Independent Greeks party.
As has been the case in recent years, buyers come out when the world did not come to an end. The Greek election went well, providing encouragement for buyers. The remarks by Fed officials are a very strong hint that a rate hike is coming shortly, bringing a sense of calm to the stock market. Of course, the hike will be gentle followed by a pause for a minimum of one meeting. Dow is flat for the month.
Dow Jones Industrials