Dow gained 113 (but off the AM highs), decliners slightly ahead of advancers & NAZ sank 47 (led by weak biotech stocks). The MLP index lost 2+ to the 313s (near multi year lows) & the REIT index added 1+ to the 304s. Junk bond funds slid back & Treasuries were sold. Oil climbed in the 45s & gold is back below 1150.
AMJ (Alerian MLP Index tracking fund)
| | | | | | | |
| --- | --- | --- | --- | --- | --- | --- |
| CLX15.NYM | ....Crude Oil Nov 15 | ....45.64 | ...0.73 | | (1.6%) | |
Janet Yellen said she felt much better now after having felt unwell during a speech on Thurs evening, following which she briefly sought medical attention. Speaking to fellow passengers at the Hartford airport on Fri, she apologized for the incident & said, "I look good now, don't I?" She was speaking with a couple who had attended the speech the night before. Yellen paused toward the end of the long lecture & appeared to lose her place in the speech. She said today that she didn't feel well "for about five minutes" during her remarks. The Fed issued a statement later on Thurs explaining the Fed chief felt dehydrated at the end of a long speech under bright lights, & was seen by medical staff on site as a precaution, before continuing with her schedule. This included dinner on the university campus & later was seen walking to her car. Yellen had been talking about inflation & monetary policy. She's well & human.
Google is back under US antitrust scrutiny as officials ask whether the tech giant stifled competitors' access to its Android mobile-operating system, according to leakers. The Federal Trade Commission reached an agreement with the Justice Dept to spearhead an investigation of the Android business. FTC officials have met with tech company representatives who say GOOG gives priority to its own services on the Android platform, while restricting others. The inquiry is in its early stages, & it could end without a case against the company. Regardless, it shows the FTC is again turning its attention to one of America's biggest companies, 2 years after it closed a separate investigation into the search business. The EU has also started its own investigation into the Android platform following complaints. The Android operating system accounted for 59% of the US smartphone market in Q2.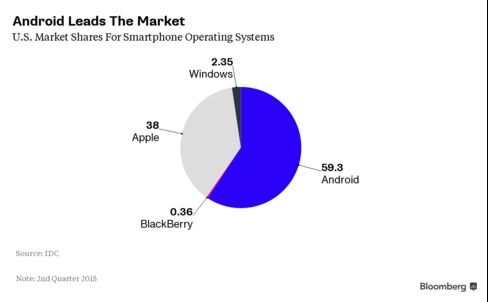 The stock fell 13+. If you would like to learn more about GOOG, click on this link:
club.ino.com/trend/analysis/stock/GOOG?a_aid=CD3289&a_bid=6ae5b6f7
Google (GOOG)
St. Louis Federal Reserve pres James Bullard said that cyclical recovery in the economy is largely complete & that he is concerned the central bank is pushing monetary policy "too hard" to address small problems in the labor market. "It is implausible to cite headwinds when you are six years past the crisis. Whatever is going to happen on a cyclical basis has happened," Bullard said. Bullard opposed the Fed's recent delay in hiking interest rates, a decision that cited continuing headwinds from the crisis & the need for more improvement in labor markets.
Fed's Bullard worried monetary policy being pushed 'too hard'
Boehner resigned from his House seat & leadership position. Next week had been shaping up as a very tough week in DC with funding running out on Wed (end of the fiscal year). Reps are in a fighting mood after being accused of weakness while the Dems don't want to give an inch with their minority. If there is a gov shutdown, the idea will be to make it as painful as possible to customers (they're called taxpayers). A shutdown also makes running numerous businesses more difficult, not knowing what to expect next. Dow is down in Sep, not bad for the worst month of the year.
Dow Jones Industrials