Dow rose 51 (down from the highs at the opening), advancers over decliners 3-2 & NAZ gained 16. The MLP index rose 2+ to the 253s & the REIT index was about even at 296. Junk bond funds were little changed & Treasuries sold off. Oil slipped back to the 45s & gold dropped again.
AMJ (Alerian MLP Index tracking fund)
| | | | | | |
| --- | --- | --- | --- | --- | --- |
| CLV15.NYM | ....Crude Oil Oct 15 | ...45.78 | ...0.16 | (0.4%) | |
| | | | | | |
| --- | --- | --- | --- | --- | --- |
| GCU15.CMX | ...Gold Sep 15 | ......1,112.00 | ...8.40 | (0.8%) | |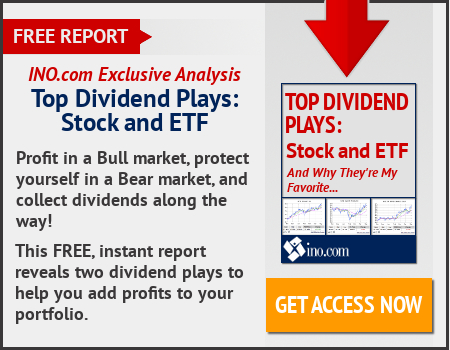 S&P cut its growth forecasts for Asian economies, citing "abysmal" trade data & fears about China's market stability, a day after Moody's made a similar reduction. S&P now sees the region growing 5.4% in 2015 instead of 5.5%, dragged down by Indonesia, the Philippines, Singapore, Taiwan & Thailand. It also predicts that currencies will weaken. "Although market fears that the sky is falling are almost certainly overblown, in our view, they have been enough to move the needle," S&P wrote. The company sees "slower growth, higher volatility, & more risks" compared with its previous report published in Jul. China's 2015 growth forecast was retained at 6.8%, though 2016 was cut to 6.3% from 6.6% & 2017 to 6.1% from 6.3%. India's outlook was left unchanged & Malaysia's was raised to 4.7% in 2015 from 4.6%. "India is the new leader in Asia-Pacific in terms of GDP growth, but will it last?" S&P said. "Confidence remains high, but the needed game-changing reforms (goods and services tax, land reform) look to be stalled."
The Federal Reserve (FED) should delay raising interest rates past its Sep meeting next week or risk setting off "panic and turmoil" in global markets, the World Bank said. The FED is mulling the first rate hike in nearly a decade, eager to return US monetary policy to 'normalcy' after years of stimulus and near-zero rate hikes. The move was all-but certain to happen at the Sep 16-17 meeting based on strengthening US economic data in H1, but those plans were disrupted last month when concerns over Chinese growth set off turmoil in global markets. The World Bank said raising borrowing costs would have a negative impact as global markets adjust to the tremors in China. "I don't think the Fed lift-off itself is going to create a major crisis but it will cause some immediate turbulence," the World Bank said. If the Fed pulls the trigger on a rate hike next week, in all likelihood rates will move from a 0%-0.25% range to a 0.25%-0.50% range. Similar quarter point hikes will then be implemented gradually – perhaps every other meeting – as dictated by incoming economic data. The plea for delay comes several months after the IMF sought a similar delay, also citing concerns for global emerging markets. The FED has said repeatedly that it has no intention of surprising markets when the decision is finally made to raise rates. But given the current high level of uncertainty regarding what the FED will do next week, it seems markets will be surprised by whatever decision the Fed makes.
Macy's will close 35-40 stores in early 2016, as much as 5% of its namesake department stores. It hasn't selected all of the stores that will be closed yet but expects the locations will have about $300M in combined revenue. Employees who work at the closing stores may be offered positions at nearby locations, & workers who are laid off will be offered severance benefits. The company closes a few underperforming stores every year. It runs 770 Macy's stores & has closed 52 locations over the last 5 years while opening 12. The company is preparing to open 6 lower-priced Macy's Backstage stores later this year & intends to open more of them in 2016. Over the last few qtrs Macy's has been hurt by the strong dollar, which has cut into spending by tourists, as well as a labor dispute that slowed down ports on the West Coast. The stock went up 31¢. If you would like to learn more about Macy's, click on this link:
club.ino.com/trend/analysis/stock/M?a_aid=CD3289&a_bid=6ae5b6f7
Macy's says it will close 35 to 40 stores in early 2016
AP
Macy's (M)
Dow has pulled back about 100 from the opening. Traders are having 2nd thoughts about stimulus in China. There is not a lot of excitement in the markets & it may be too early to celebrate about the success of moves in China. This has the makings of another volatile day, something that has become common in the last 2 months.
Dow Jones Industrials