Dow slumped 208, decliners over advancers about 3-2 & NAZ fell 37 (going below 5K). The MLP index went up 2+ to 255 & the REIT index lost 2+ to the 319s. Junk bond funds did little & Treasuries rallied. Oil wallows in the 34s (see below) & gold climbed higher, remaining at depressed levels.
AMJ (Alerian MLP Index tracking fund)
| | | | | | |
| --- | --- | --- | --- | --- | --- |
| CLF16.NYM | ...Crude Oil Jan 16 | ...34.89 | .....0.06 | (0.2%) | |
| | | | | | | |
| --- | --- | --- | --- | --- | --- | --- |
| GCZ15.CMX | ...Gold Dec 15 | ....1,066.00 | ...15.20 | | (1.5%) | |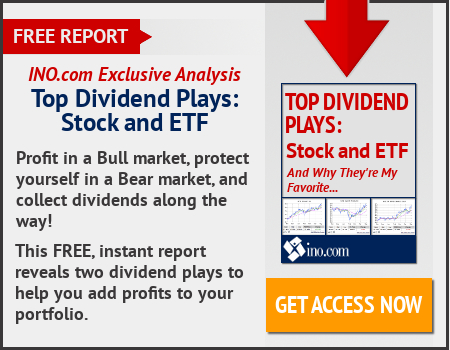 The House passed a $1.1T spending measure that averts a gov shutdown & ends a 40-year-old ban on crude oil exports, a plan that ensures fiscal peace in Congress thru most of 2016. The measure adopted as well as a plan reviving dozens of expired tax breaks while making some permanent goes to the Senate for a final vote within hours. The pres plans to sign the measure, which will finance the gov thru Sep 2016. The end of the crude oil export ban is a "big win," according to House Speaker Paul Ryan, & it's a top priority for Reps. Dems call it a giveaway to oil companies, & in exchange they negotiated extensions of environmental measures including solar & wind energy tax credits. The 2 measures combined include about $680B in revived tax breaks over the next 10 years. A number would be made permanent, including those for small business expenses, individual deductions for state & local sales taxes, & financing rules for multinational corporations.
Oil fell to the lowest in more than 6 years amid a worsening US supply glut & the first interest rate increase by the Federal Reserve in almost a decade. Futures are heading for a 3rd weekly loss as US crude stockpiles surged to 490.7M barrels, the highest for this time of year since 1930, according to the Energy Information Administration. Oil is trading at levels last seen during the global financial crisis on signs the surplus will be exacerbated. The spread between Brent & WTI has narrowed amid speculation that the US plan to allow domestic oil to be shipped overseas may ease the nation's oversupply. Crude inventories have expanded to 130M barrels above the 5-year seasonal average. Oil-storage tanks could reach their capacity, pushing prices down to levels necessary to force an immediate halt to some production, an analyst wrote. 16 oil analysts are bearish on WTI. 8 were bullish & 6 were neutral.
Oil Falls to 6-Year Low as Glut Worsens While Fed Boosts Dollar
Ukraine won't repay $3B in bonds due to Russia, moving a step closer to a court battle amid a new wave of economic tension between the 2 ex-Soviet neighbors. Prime Minister Arseniy Yatsenyuk said Kiev is imposing a moratorium on the note due Dec 20, which Russian pres Putin bought 2 years ago as part of an abortive bail-out for Ukraine's former leader just months before he was toppled. Russia said last week it would take Ukraine to court if the payment was missed. Ukraine, its finances reeling from a 2-year-old conflict with Russian-backed separatists in the east of the country, had pushed Russia to join a $18B restructuring with commercial creditors this year. But Russia argued the debt was sovereign, despite its unusual Eurobond form, & proposed its own repayment terms. Russia has stepped up the economic pressure in recent weeks, moving to impose trade restrictions on a wide range of Ukrainian products from the first of the year, when a trade deal between Ukraine & the EU is slated to take effect. Russia has opposed Ukraine's efforts to build ties with the EU, a key policy goal for the current gov. The EU, meanwhile, is expected this week to extend sanctions imposed on Russia over the Ukraine crisis for another 6 months.
Ukraine Defaults on $3 Billion Bond to Russia
Falling stock prices today are difficult to assess. Market breadth is modest & this is quadruple witching day, with a lot of contracts expiring. On the other hand, the market is heading south, reversing gains made early this week when there was a more optimistic tone in the air.
Dow Jones Industrials