Dow declined 6, decliners slightly ahead of advancers & NAZ was off 5. The MLP index fell 2+ to the 271s & the REIT index lost 3+ to 50. Junk bond funds fluctuated & Treasuries were sold, taking the yield on the 10 year Treasury up to 2.89%. Oil rose to 70 (more below) & gold recovered 6 to 1230.
AMJ (Alerian MLP Index tracking fund)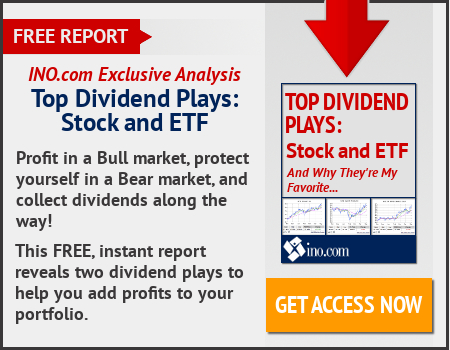 Pres Trump said the stock market rally since his election victory gives him the opportunity to be more aggressive in his trade war with China & other countries. "This is the time. You know the expression we're playing with the bank's money," he said. The pres has a big cushion. The S&P 500 is up 31% since Trump's win on Election Day. The market's gain has slowed this year as the administration has implemented new tariffs on countries, with the benchmark index up 4.9% YTD. Trump added the market would likely be much higher if he didn't escalate the trade issues with China & the rest of the world. "We are being taking advantage of and I don't like it," he said. "I would have a higher stock market right now. … It could be 80 percent [since the election] if I didn't want to do this." The pres added that he is willing to slap tariffs on every Chinese good imported to the US should the need arise. "I'm ready to go to 500," Trump said. The reference is to the $ amount of Chinese imports the US accepted in 2017 — $505.5B to be exact, compared with the $129.9B the US exported to China, according to Census Bureau data. So far in the trade war between the 2 largest economic powers in the world, the U.S. has slapped tariffs on just $34B of Chinese products, which China met with retaliatory duties.
Trump says stock market gains since election give him opportunity to wage a trade war: 'We're playing with the bank's money

'
Pres Trump is worried the Fed will raise interest rates 2 more times this year, a White House official said . Aides to the pres, however, are telling Trump the central bank is conducting policy properly. The central bank already has approved 2 increases this year. In Jun, officials indicated in their individual economic projections that there were 2 more increases in store before the end of 2018, likely in Sep & Dec. Trump this week criticized the Fed & Chair Jerome Powell for the increases adopted in Mar & Jun, saying that tightening monetary policy is threatening to thwart the economic recovery. Trump said he was "not thrilled" that the Fed was raising rates & thus causing upward pressure on the $. In a tweet today, he added that "tightening now hurts all that we have done." The fed funds futures market, where traders bet on Fed's moves in the months ahead, is indicating an 89% chance of a rate hike in Sep & a 63% chance of a Dec move. An aide said that Trump understands that the Fed is independent & that he is merely expressing an opinion. The aide added that Trump is being told by his confidantes that the central bank is moving properly & that it would be best to let monetary policy play out. Currency markets reacted sharply to presidential Fed criticism. The $ index, which measures the US currency against a basket of its global peers, fell 0.8%, on track for the worst performance in Jul. Longer-dated gov bond yields rose on the day, with the 30-year bond crossing 3% for the first time since Jun 26. Response on the short end of the curve was more muted, with the 3-month bill down slightly & the 2-year yield rising modestly.
Trump worries that Fed will raise rates two more times this year, White House official says
General Electric (GE) said Q2 profit fell 30% from last year because of weakness in its power division. GE reaffirmed its financial outlook for the year, saying it continues to expect full-year EPS of $1-1.07. Earnings in the latest period were fueled by GE's aviation & health-care businesses, while the company said its power market continues to be challenging, with orders down 26% from the same period last year. CEO John Flannery said that GE's review of its businesses is "now complete." "GE is moving forward to implement the strategy and structure we laid out in June," Flannery said. For Q2, the company posted EPS of 7¢, down from 10¢ a year earlier. On a continuing basis, EPS was 8¢ in the latest period, falling from 12¢. On an adjusted basis, EPS was 19¢, higher than the 17¢ than expectations. Total revenue rose 3% to $30.1B, greater than the $29.31B expected. The aviation, transportation & health-care divisions all saw profit growth, continuing to turn in steady results. But the conglomerate's power & oil & gas units reported profits were down 58% & 39%, respectively, from last year. The results for both of the struggling business units were better than expected, despite the declining profits. The stock dropped 62¢.
If you would like to learn more about GE, click on this link:
club.ino.com/trend/analysis/stock/GE?a_aid=CD3289&a_bid=6ae5b6f7
General Electric shares fall after profit drops 30%
Oil prices rose as a weakening $ & lower expected Aug oil exports from Saudi Arabia supported the market, overtaking concerns about US-China trade tensions & supply increases. Despite today's gains, crude futures posted a 3rd consecutive weekly decline as supply increases pulled prices lower during the course of the week. The expiring West Texas Imtermediate (WTI) crude contract for Aug delivery ended the session up $1 (1.4%) to $70.46 a barrel, while the more heavily traded Sep contract was trading 10¢ higher at $68.34. Brent oil was 47¢ higher at $73.05 a barrel. Crude futures got a boost as the $ slumped on comments from Pres Trump that China and Europe are manipulating their currency & the Federal Reserve is hurting economic growth by raising interest rates. A weaker greenback typically supports oil prices because it makes crude, which is sold in $s, more affordable to holders of other currencies. Prices are also finding some support after OPEC's largest oil producer, Saudi Arabia, said it would temper its exports next month. There was also bullish news from American oilfields, where US energy companies this week cut oil rigs by the most since Mar. Drillers cut 5 oil rigs in the week to Jul 20, bringing the total count down to 858. However, trade tensions continued to weigh on the market, providing a ceiling for any gains. Trump said he was ready to put tariffs on all $500B of imported goods from China. Lower oil demand in the US & China caused by an economic slowdown from their trade dispute would likely weigh heavily on markets.
US crude rises $1, settling at $70.46, but posts 3rd straight weekly loss
Stocks pretty much drifted sideways in the PM without a lot of exciting new news. This gives traders an excuse to go home early. However the tariff news is exciting, because nobody knows where it will lead & that will pick up next week. After all was said & done, the Dow finished up 38 for the week. 019
Dow Jones Industrials