Dow went up 29, decliners over advancers 3-2 & NAZ fell 23 from yesterday's record. The MLP index crawled higher in the 263s & the REIT index gave back 1+ to the 349s. Junk bond funds inched higher & Treasuries were steady. Oil was weak again, falling to the 67s, & gold dropped another 4 to 1223 (another 1 year low).
AMJ (Alerian MLP Index tracking fund)
| | | | | | | |
| --- | --- | --- | --- | --- | --- | --- |
| CL=F | Crude Oil | 67.33 | | -0.75 | -1.1% | |
| | | | | | | |
| --- | --- | --- | --- | --- | --- | --- |
| GC=F | Gold | 1,224.30 | | -3.00 | -0.2% | |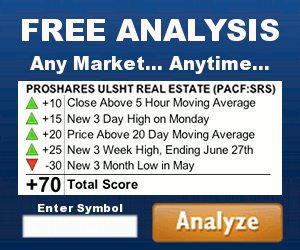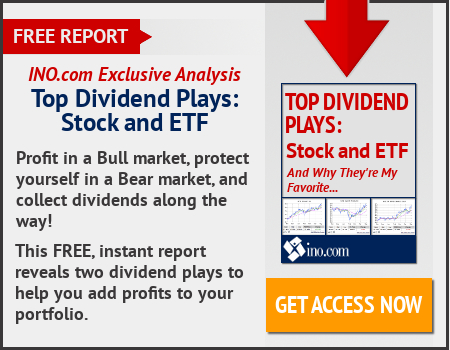 Stocks opened mixed in a tight range, ahead of Federal Reserve Chairman Jerome Powell testifying before the House of Representatives on his outlook for the economy & interest rate hikes. The Dow edged up less than 1%, while the S&P 500 added 0.1% & the NAZ slipped less than 1%. In Asian markets, China's Shanghai Composite Index gained 0.5% & Hong Kong's Hang Seng closed down 0.2% while Japan's Nikkei ended the day up 0.4%. In European trading, London's FTSE gained 0.6%, Germany's DAX was up 0.8% & France's CAC gained 0.6%. Powell told Congress yesterday that strong economic growth & stable inflation should keep the central bank on track to gradually raise short-term interest rates. He added he wants inflation to stay around 2% & that the economy is "just shy" of hitting that point. Powell is back for a 2nd day of testimony on the Fed's semiannual monetary policy report, this time before the House. Yesterday, NAZ resumed its climb, hitting a fresh record after a brief hammering. As large cap tech turned the corner so did the S&P 500 & the Dow, which both recouped earlier losses. The Dow rallied 55 to close at 25,119 & The S&P 500 rose 11 to 2809. The NAZ was up 49 at 7855. Netflix (NFLX) remained lower but off the worst levels of the session after the streaming giant's quarterly subscribers fell short of estimates. Investors did engage in some profit taking after Goldman Sachs (GS) & UnitedHealth (UNH), both Dow stocks, exceeded expectations on profit & revenue targets for the qtr.
US stock market opens mixed in tight range
The European Commission fined Google (GOOG) $5B (€4.34B) for its "illegal practices" of pushing its Android apps on smartphone customers. The fine will exceed last year's then-record €2.4B penalty following an investigation into the shopping-search service. Depsite the eye-popping $ amount, the fine is less than 1% of the company's market cap at about $830B. The commission said the tech giant must end its current conduct within the next 90 days or it will face penalty payments of up to 5% of the average daily worldwide turnover of Alphabet (GOOG), the parent company of GOOGL. It added that market dominance is not illegal under EU antitrust rules, but dominant companies have a "special responsibility" to not abuse their powerful position in the marketplace by restricting competition in markets "where they are dominant or in separate markets." "Google has used Android as a vehicle to cement the dominance of its search engine," Commissioner Margrethe Vestager, said. "These practices have denied rivals the chance to innovate and compete on the merits. They have denied European consumers the benefits of effective competition in the important mobile sphere. This is illegal under EU antitrust rules." GOOGL stock pulled back 4.
If you would like to learn more about GOOGL, click on this link:
club.ino.com/trend/analysis/stock/GOOGL?a_aid=CD3289&a_bid=6ae5b6f7
Pres Trump's top economic advisor Larry Kudlow said China trade talks have stalled. "I do not think President Xi has any intention of following through on any of the discussions we've made and I think the President is so dissatisfied with China on these so-called talks that he is keeping the pressure on and I support that," Kudlow said. Kudlow pointed to the gap between US & Chinese tariffs, saying "our average tariff is about" 2.5% while "China's average tariff is about 14 percent." "Here's my solution, and the president agrees with this: Lower your barriers," Kudlow said. "We will export like crazy." Kudlow added that Pres XI of China himself is "holding the game up" but that overall the country would like to make a deal. Trump's administration released a new listof tariffs on $200B of Chinese goods on Jul 10, as the pres continues to broaden the trade war with Beijing. Trump's new tariffs will not go into effect immediately but will undergo a 2-month review process, with hearings Aug 20-23. The list comes after warnings by Trump that he may implement tariffs on at least $500B in Chinese goods should Beijing retaliate against the $34B in US tariffs that kicked in Jul 6. Despite the threats, China implemented retaliatory tariffs on the US shortly after. China has again accused the US of bullying & warned it would hit back after the Trump administration raised the stakes in their trade dispute.
Kudlow says President Trump is 'so dissatisfied' with China trade talks that he is keeping the pressure on
US homebuilding fell to a 9-month low in Jun & permits declined for a 3rd straight month, dealing a blow to the housing market as it struggles with an acute shortage of properties available for sale. Housing starts tumbled 12.3% to a seasonally adjusted annual rate of 1.173M units last month, the Commerce Dept said. That was the lowest level since Sep 2017 & the % drop was the biggest since Nov 2016. Data for May was revised down to show starts rising at a 1.337M-unit rate instead of the previously reported 1.350M-unit rate. Starts fell in all 4 regions last month. Building permits dropped 2.2% to a rate of 1.273M units, also the lowest level since Sep 2017. The forecast called for housing starts falling to a pace of 1.320M & permits rising to a rate of 1.330M. Single-family homebuilding, which accounts for the largest share of the housing market, decreased 9.1% to a rate of 858K units last month. Single-family homebuilding has lost momentum since hitting a pace of 948K units last Nov, which was the strongest in more than 10 years. A survey on Tue showed confidence among single-family homebuilders unchanged in Jul, with builders continuing to be "burdened by rising construction material costs." The Trump administration in Ap 2017 imposed anti-subsidy duties on imports of Canadian softwood lumber, which builders say have boosted the price of a new single-family home. This, together with a lack of land & labor have worsened an acute shortage of homes for sale, hobbling the housing market. Residential investment contracted in Q1. The housing market continues to lag overall economic growth, which appears to have accelerated in Q2 after hitting a soft patch at the start of the year. While permits to build single-family homes rose 0.8% in Jun to a pace of 850K units, they continued to trail starts. This suggests moderate gains in single-family homebuilding in the months ahead. Starts for the volatile multi-family housing segment plunged 19.8% to a rate of 315K units in Jun. Starts for buildings with 5 units or more fell to a 10-month low. Permits for the construction of multi-family homes dropped 7.6% to a pace of 423K units.
US housing starts plunge 12% in June to a nine-month low
Stocks are having a difficult time making headway at these relatively lofty levels. NAZ is in record territory while the Dow is on hold, a little below the record reached in late Jan. Earnings will keep coming & tariff talks remain just talk. With expectations already high for earnings, they probably will not give much of a lift to the stock market.
Dow Jones Industrials