Dow dropped 134, decliners over advancers 3-2 & NAZ fell 18. The MLP index was fractionally lower to the 263s (little changed from prices in the last 2 months) & the REIT index rose fractionally to the 357s. Junk bond funds were mixed & Treasuries crawled higher. Oil slid lower in the 73s & gold was off 4 to 1251.
AMJ (Alerian MLP Index tracking fund)
| | | | | | | |
| --- | --- | --- | --- | --- | --- | --- |
| CL=F | Crude Oil | 73.40 | | -0.71 | -1.0% | |
| | | | | | |
| --- | --- | --- | --- | --- | --- |
| GC=F | Gold | 1,250.90 | | -4.50 | -0.4% |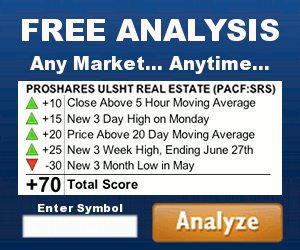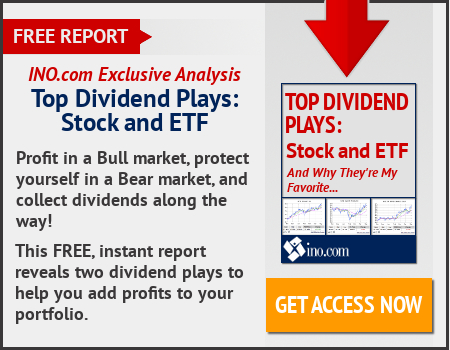 Stocks fell in reaction to the news that the country is pursuing a new set of tariffs that would hit $200B in Chinese goods, according to senior administration officials. In a list published late yesterday, after the markets had closed for the day, the US trade representative said the 10% tariffs would target a variety of products imported from China, including clothing, baseball gloves, bicycles, refrigerators & seafood. Additional US tariffs, which will go thru a 2-month approval process including a public hearing, come after China retaliated in a tit-for-tat trade skirmish last week. Asian markets responded by falling, with China's Shanghai Composite Index dropping by 1.8% & Hong Kong's Hang Seng finished the session down 1.3% while Japan's Nikkei ended the day down 1.2%, snapping a 3-day winning streak. Before the tariff news was reported, stocks rose yesterday, with the Dow recording a 4rth consecutive day of gains as traders continued to focus on the strong economy with trade tensions taking a backseat. The Dow rallied 143 to 24,919 & the S&P 500 climbed 9 to 2793. The NAZ added 3 to close at 7759. Investors offered little reaction to today's economic data reports, which included producer prices, wholesale sales & inventories. Commodities were mixed, but oil slid with Libya set to resume exports.

China accused the US of bullying & warned it would hit back after the Trump administration raised the stakes in their trade dispute, threatening 10% tariffs on $200B of Chinese goods. China's commerce ministry said it was "shocked" & would complain to the World Trade Organisation, but did not immediately say how it would retaliate. He called the US actions "completely unacceptable." The foreign ministry described DC's threats as "typical bullying" & said China needed to counter-attack to protect its interests. "This is a fight between unilateralism and multilateralism, protectionism and free trade, might and rules," foreign ministry a spokeswoman said. Beijing has said it would hit back against DC's escalating tariff measures, including through "qualitative measures," a threat that US businesses in China fear could mean anything from stepped-up inspections to delays in investment approvals & even consumer boycotts. The $200B far exceeds the total value of goods China imports from the US, which means Beijing may need to think of creative ways to respond to such US measures. Yesterday, US officials issued a list of Ks of Chinese imports the Trump administration wants to hit with the new tariffs, including hundreds of food products as well as tobacco, chemicals, coal, steel & aluminum, prompting criticism from some US industry groups. It also includes consumer goods ranging from car tires, furniture, wood products, handbags & suitcases, to dog and cat food, baseball gloves, carpets, doors, bicycles, skis, golf bags, toilet paper and beauty products. "For over a year, the Trump administration has patiently urged China to stop its unfair practices, open its market, and engage in true market competition," US Trade Representative Robert Lighthizer said in announcing the proposed tariffs. "Rather than address our legitimate concerns, China has begun to retaliate against U.S. products ... There is no justification for such action," he said.
China says will hit back after US proposes fresh tariffs on $200B in goods
US producer prices increased slightly more than expected in Jun amid gains in the cost of services & motor vehicles, leading to the biggest annual increase in 6½ years. The Labor Dept said its producer price index for final demand climbed 0.3% last month also lifted by increases in gasoline prices. after the PPI rose 0.5% in May. In the 12 months thru Jun, the PPI advanced 3.4%, the largest gain since 2011. Producer prices increased 3.1% year-on-year in May. The forecast called for the PPI gaining 0.2% in Jun & rising 3.2% year-on-year. A key gauge of underlying producer price pressures that excludes food, energy & trade services rose 0.3% last month & the core PPI edged up 0.1% in May. In the 12 months thru Jun, the core PPI rose 2.7% after increasing 2.6% in May. Inflation is gradually rising against the backdrop of a labor market that is viewed as being near or at full employment. In Jun, the cost of services increased 0.4% after climbing 0.3% in May. A 21.8% jump in the index for fuels & lubricants retailing accounted for about 40% of the rise in the cost of services last month. The cost of healthcare services rose 0.2% as a 1.0% surge in prices for hospital outpatient care offset slight declines in the cost of doctor visits & hospital inpatient care. Healthcare prices nudged up 0.1% in May. Those costs feed into the core PCE price index. Prices for goods edged up 0.1% after surging 1.0% in May. They were restrained last month by a 1.1% drop in food prices. Wholesale gasoline prices rose 0.5% after jumping 9.8% in May. Excluding foods & energy, goods prices gained 0.3%, rising by the same margin for a 4th consecutive month. Motor vehicle prices increased 0.4% last month. The Federal Reserve's preferred inflation measure, the personal consumption expenditures (PCE) price index excluding food & energy, hit the central bank's 2% target in May for the first time in 6 years.
Producer prices rose in June, leading to the biggest annual increase in 6 1/2 years
Trade wars are heating up with no sign of an end in sight. Meanwhile, Trump is in Europe talking to its leaders & those talks could be tense at times. The Dow had a 4 day winning streak & has risen about 1K in the last 2 weeks. That's called overbought, a technical condition which needs to be corrected with some profit taking. And the dark cloud of trade wars remains. Hang on for a wild ride in the stock market.
Dow Jones Industrials