Dow dropped 96, advancers over decliners 5-4v& NAZ rebounded 37. The MLP index
& the REIT index was little changed. Junk bond funds did little & Treasuries were purchased after recent weakness in the stock market. Oil sank 2+ to the 57s & gold was off 3 to 1200.
AMJ (Alerian MLP Index tracking fund)
| | | | | | | |
| --- | --- | --- | --- | --- | --- | --- |
| CL=F | Crude Oil | 58.33 | | -1.60 | -2.7% | |
| | | | | | | |
| --- | --- | --- | --- | --- | --- | --- |
| GC=F | Gold | 1,201.50 | | -2.00 | -0.2% | |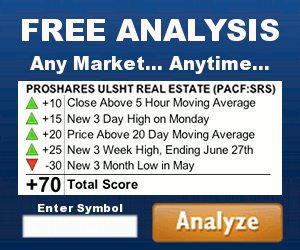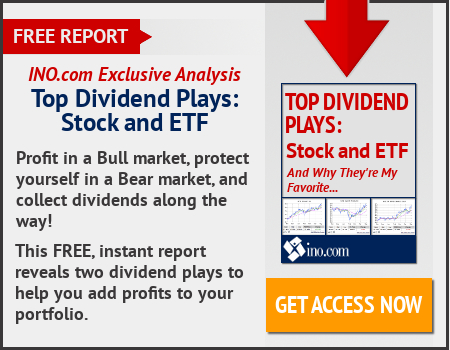 Stocks were flat Tues, struggling to rebound following yesterday's drubbing, which saw the Dow lose more than 600. A handful of consumer-related stocks released results today. Home Depot (HD), a Dow stock, lifted its earnings forecast after Q3 profit & revenue topped expectations, while US same-store sales rose 5.4%. In commodities, oil continued its losing streak & was lower as an OPEC report showed combined output from the group & Russia offset losses from Iranian sanctions. The Dow slid 602 (2.3%) in a volatile & light trading session due to the Veterans Day holiday. The NAZ fell 206 (nearly 3%) while the S&P 500 lost 54 (nearly 2%). 10 of the sectors in the S&P 500 fell led by technology & consumer discretionary, utilities, which are viewed as defensive, lost the least.
Stocks flat after Monday's plunge
Dow component Home Depot reported a Q3 EPS of $2.51 per share, beating the estimate of $2.26. Revenue was $26.3B versus the estimate for $26.26B. Sales at US stores open for more than a year rose 5.4%, topping expectations of 4.38%. The company said it now expects full-year sales to increase by about 7.2% & also expects that for the comparable 52-week period that same-store sales will increase by about 5.5% (the 2018 fiscal year has 53 weeks). The company now expects EPS for the year to be $9.75. In the year ago qtr, the home improvement retailer reported EPS of $1.87 on revenue of $25.03B. In this year's Q2, EPS was $3.05, topping the estimate for $2.84 as the home improvement retailer benefited from a strong economy & increased consumer spending. Q2 revenue was $30.5B, beating the expectation for $30.02B. The stock dropped 4.81 (3%).
If you would like to lrn more about HD, click on this link:
club.ino.com/trend/analysis/stock/HD?a_aid=CD3289&a_bid=6ae5b6f7
Home Depot lifts outlook as 3Q profit beats
The strong US economy's continued success in the coming years will depend largely on infrastructure, Commerce Secretary Wilbur Ross said. "Corporate earnings certainly have been very, very strong. there's no question about that. And it's also no question that market's job is to look ahead," Ross said. "I think a lot will have to do with whether infrastructure gets the kind of treatment that it really deserves." Ross, speaking at a Markets Summit, was asked whether the prospect of diminished corp earnings in the near future will be a drag on the economy. He added that the only real obstacle to passing an infrastructure bill is its funding. "As you know, [the] president is very keen to have an infrastructure program, and the only real issue is how do you pay for it. How much does the federal government do, how much is done by [the] private sector," Ross said. The concept of an executive-level infrastructure push has itself become a bit of a laughing matter in DC. In Feb, the president proposed spending $200B in a bid to coax $1.5T in infrastructure investing mainly from state & local govs, as well as private entities, but the plan went nowhere.
Commerce Secretary Wilbur Ross says the economy's success depends on infrastructure
A preliminary reading on consumer sentiment for Nov came in slightly above expectations. The Univ of Mich consumer sentiment index hit 98.3. The forecast called for a preliminary read to come in at 98, slightly below Oct at 98.6. "Consumer sentiment remained virtually unchanged in early November from its October reading," Richard Curtin, chief economist for the Surveys of Consumers, said. "The stability of consumer sentiment at high levels acts to mask some important underlying shifts. Income expectations have improved and consumers anticipate continued robust growth in employment, but consumers also anticipate rising inflation and higher interest rates." The Federal Reserve kept interest rates unchanged at its meeting this week, but kept the door open for a rate hike in Dec. The central bank has already raised rates 3 times this year. Curtin added, however, that the virtually unchanged print kept the index on pace for its best year since 2000. The latest look at consumer sentiment comes shortly after the US midterm elections when the Dems took control of the House, while Reps maintained a majority in the Senate. This result was largely expected by experts. Curtin noted that interviews leading up to the Fri release went thru Wed night, "there was only a one-day overlap after the mid-term election results were known by consumers."
Consumer sentiment tops expectations in November, stays on pace for best year since 2000
The bulls did not return in force. Bargain hunting is largely absent. Oil was sold heavily & macro economic issues (along with HD earnings) did not inspire confidence. The Dow is only 300 above the important technical floor of 300.
Dow Jones Industrials