Dow gained 123 (a little off the highs), advancers over decliners about 5-4 & NAZ fell 11. The MLP index rose 1 to 250 & the REIT index lost 2+ to the 348s. Junk bond funds fluctuated & Treasuries were in demand. Oil crawled higher in the 56s(more below) & gold went up 7 to 1222.
AMJ (Alerian MLP Index tracking fund)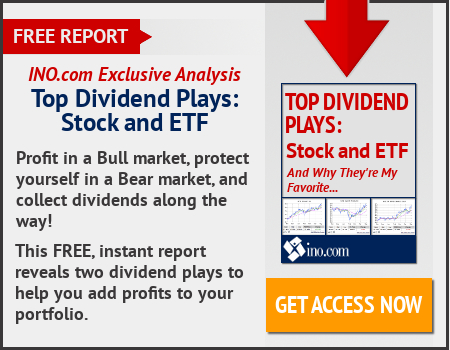 Dallas Federal Reserve Pres Robert Kaplan on said the US economy is stronger than he originally thought
Opens a New Window.
but faces headwinds next year as the big boost from Pres Trump's tax reform begins to fade. "Growth in the United States this year is going to be close to 3 percent," he said
Opens a New Window.
. "What I'm conscious of is part of the bump this year is all due to the fiscal stimulus. The government spending that we talked about. Not the corporate tax reform so much, as the individual tax cut financed by increasing debt to GDP. That's going to start to wane into '19 and '20." Kaplan's views mirror those of Federal Reserve Chairman Jerome Powell, who spoke this week at the Dallas Fed about the state of the economy, saying that the gov debt & the deficit has put the US "on an unsustainable fiscal path." Just last month the US recorded a deficit of $100.5B, a dramatic 59% increase from a year earlier. Last summer, the administration estimated that the deficit would climb to $1.09T this year & stay above $1T for 3 straight years. In Kaplan's view, the need to moderate debt growth could turn into a headwind over the next several years. He also said that shifting workforce demographics could also slow further growth over the next 2 years. "The big imponderable is productivity growth," he said. "If we can get a surprise and a bump up in productivity growth next year then we can grow faster."
Chicago Federal Reserve Pres Charles Evans is sticking with his projection that interest rates could comfortably run above the neutral rate, a projection that comes as the stock market widely expects the Fed to continue with policy tightening well into 2019. That means the Fed could hike rates up to 4 times next year, Evans said. The Fed in Nov kept its benchmark target for rates unchanged in a 2% to 2.25% range, but a qtr-point Dec hike remains widely anticipated by markets as the central bank continues to unwind the extraordinary response it launched to revive the economy from the financial crisis 10 year ago. Evans stressed that neutral policy is a "vague" notion. He puts a neutral Fed funds rate at 2.75%, but says other Fed members may have a different idea. And he thinks the Fed funds rate could conceivably go as high as 3.25%, or 50 basis points above "neutral," next year. The official Fed projection, a survey of differing views at the bank, chalks out 3 rate hikes next year. He believes 3 or 4 hikes are most likely in 2019. Evans, who has turned more hawkish than in the early days of the rate-tightening cycle, takes his turn on the rotational policy-setting panel in 2019. As for current policy, the Fed is a little bit short of neutral "but getting close enough, this is beginning to right-size a number of the risks we've been seeing," including inflation, said Evans. The Chicago Fed head has said, & repeated today, that he expects the long-run rate of inflation to stick close to the central bank's 2% target or just above. He sees little risk currently that inflation will lag much below that target.
Pres Trump said that China "wants to make a deal" on trade with the United States, but he also warned that any pact has to be "reciprocal." Trump's comments sent the Dow to its high of the day, briefly trading more than 200 points higher in session highs. But White House officials immediately after Trump's remarks said that people should not read too much into those claims, because there is no sign of a deal coming soon. Later, the Dow gave back nearly all of its gains seen on Trump's statement. The pres spoke to reporters in the Oval Office during the signing of a cybersecurity bill at the White House. "China wants to make a deal," Trump said, adding that China had recently sent a list of trade items the nation is open to compromise on. "Large list," Trump noted. The pres said that tariffs the US recently imposed on a range of Chinese products have put pressure on that country to agree to a trade pact. "I think we'll have a deal. We'll find out very soon," he added. "We have to have reciprocal trade. We can't have trade that's meant for stupid people, and that's the way they took advantage of our country." Trump said, "China has taken advantage of the United States for many, many years" by virtue of trading arrangements that had Americans buying B$ worth of Chinese products every year & China buying relatively few American-made products. "We have helped create China as we know it today," he said.
Trump says China wants to make trade deal, but White House officials warn no sign of pact soon
Nordstrom (JWN)) shares plunged morning after the department store chain reported disappointing quarterly earnings last evening that showed slowing growth in foot traffic at its namesake stores. Sales at full-price stores open for at least 12 months climbed 0.5%, far below the 5.8% growth at Nordstrom Rack, its discount chain, & missing expectations. The earnings missed original expectations, attributed to a $72M charge during the qtr that wiped out 28¢ a share. It stemmed from refunds to customers who were erroneously charged higher interest rates on its store credit cards.
The results looked especially poor as retailers like Macy's (M) & Walmart (WMT), a Dow stock & Dividend Aristocrat, reported earnings this week that topped expectations, benefiting from a strong economic backdrop & high consumer confidence heading into the holidays. Management attributed the weakness at its full-price stores to "planned" returns of purchases from its anniversary sale that happened during Q2. Now, the company will have to show during the key holiday qtr this was a one-off event. Analysts are watching inventory closely, as some are concerned it's starting to build. This becomes burdensome for retailers as they're then forced to use steep discounting to get rid of excess merchandise in stores. JWN said its inventory increased by 7% during Q3 from a year ago. The stock plunged 8.12 (14%).
If you would like to learn more about JWN, click on this link:
club.ino.com/trend/analysis/stock/JWN?a_aid=CD3289&a_bid=6ae5b6f7
Nordstrom shares skid 13%, on track for worst week since 2008
Oil prices pulled back sharply today, after earlier rising on expectations that OPEC & its allies would agree to cut output next month. Prices remain under pressure on concerns that the global market is oversupplied, with benchmarks posting a 6th straight weekly loss. An oil market sell-off has shaved more than 1/5 off the Brent crude benchmark & slashed the price of US crude by 25% since early Oct. Brent was 14¢ higher at $66.76 a barrel, after earlier rising more than 2%. It has been recovering for 3 sessions since hitting an 8-month low on Tues but still ended the week nearly 5% lower. West Texas Intermediate (WTI) crude futures ended the session flat at $56.46 a barrel, briefly turning negative & falling $1.50 from the session peak. WTI logged its steepest one-day loss in more than 3 years on Tues. The contract fell 6.2% this week. Ministers from OPEC meet Dec 6 in Vienna to decide on production policy for the next 6 months. They have to decide what to do about a growing surplus in world markets. The US imposed sanctions on Iran this month, asking intl consumers not to buy its oil, & Iranian crude exports have fallen sharply in recent months. But other oil producers have more than compensated for the lost Iranian oil & most analysts now see a significant supply surplus with inventories building, putting pressure on prices. OPEC is widely expected to start trimming output soon, fearing a repeat of the 2014 price rout. This could produce a swift price rebound, especially if production falls further in Venezuela & Libya. While OPEC considers withholding supply, US oil production reached another record last week, at 11.7M bpd, US data showed. The record output helped US crude oil stocks to their biggest weekly build in nearly 2 years. US energy firms this week added oil rigs for a 5th time in 6 weeks, keeping the rig count at its highest in over 3 years & crude production from shale basins at a record high. Drillers added 2 oil rigs in latest the week, bringing the total to 888, the highest level since Mar 2015.
US crude posts 6th straight weekly loss, settling at $56.46, down 6.2% this week
This was another tough week for stocks. The Dow lost lost almost 600. The stock market will need to adjust to whims in the trade talks & in goings on in DC. The latter is very settled & those guys can influence market moves. Meanwhile techs on NAZ stocks have lost their mojo.
Dow Jones Industrials