Dow pulled back 138 after yesterday's advance, decliners over advancers 2-1 & NAZ fell 20. The MLP index inched higher in the 244s & the REIT index fluctuated in the 349s. Junk bond funds were sold & Treasuries crawled higher in price. Oil gained, but still depressed in the 51s, & gold lost 4 to 1217.
AMJ (Alerian MLP Index tracking fund)
| | | | | | | |
| --- | --- | --- | --- | --- | --- | --- |
| CL=F | Crude Oil | 52.01 | | +0.38 | +0.7% | |
| | | | | | | |
| --- | --- | --- | --- | --- | --- | --- |
| GC=F | Gold | 1,220.40 | | -2.00 | -0.2% | |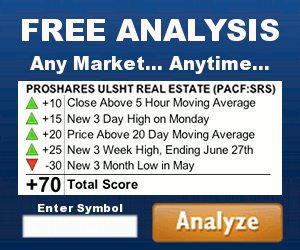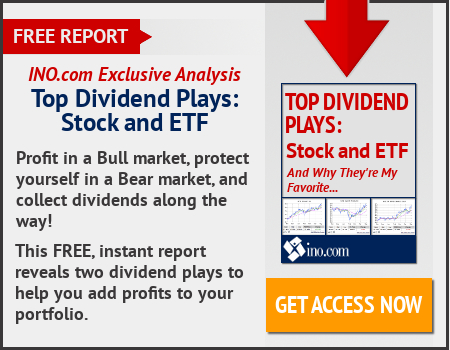 Cyber Monday set a new record as the largest online shopping day of all time in the US, with shoppers spending a whopping $7.9B on merchandise. That's a near 20% increase compared to last year's $6.6B in sales, according to a new report released by Adobe Analytics, which tracks 80 of the top 100 internet retailers in the US. More & more shoppers used their smartphones to make purchases, accounting for $2.2B in purchases, the first time ever that more than ½ of visits came from mobile devices. "Cyber Monday shoppers relied heavily on their mobile devices, resulting in an unprecedented 55.6 percent year-over-year increase from smartphones alone," said Taylor Schreiner, the director of Adobe Digital Insights. Another popular option this year was click-&-collect orders (buy online & pick up in the store), with an increase of 65%, compared to last year. The hike in that type of purchase is likely indicative of retailer investments trying to bridge the gap between offline & online experiences. Some of the best discounts during the shopping holiday were for televisions (discounted an average of 19%), while the price of computers & toys slowly began to return to normal levels. On Black Friday
Opens a New Window.
, online sales pulled in a record-setting $6.22B, as more & more shoppers chose to skip venturing to the stores. Adobe anticipated the sales would extend into today, with early data suggesting that consumers continue to shop online in strong numbers following Cyber Monday. Sales for the day are expected to climb to $2.9B.

Stocks opened modestly lower today, following a session that saw the blue-chip Dow gain 354. Heightened prospects that Pres Trump will slap more tariffs on Chinese goods weighed on market sentiment. The pres said that it was "highly unlikely" that the US would delay a tariff increase to 25% on about $200B in Chinese goods. He also said it is possible a 10% tariff could be levied on iPhones & laptops imported from China. Apple (AAPL), a Dow & NAZ stock, fell on worries that sales in China will be hurt by the trade war with the US. Crude oil prices edged higher, with US benchmark West Texas Intermediate rising 0.2% to $51.72. Yesterday, Dow component United Technologies (UTX) announced the industrial giant will be split into 3 companies. Shares jumped in after-hours trading by 2% on the news, but were down sharply today. Also yesterday, stocks rebounded from 4 consecutive days of losses. Investors were encouraged by the positive buzz on retail sales tied to Cyber Monday which is estimated to reach a record $7.9B. Big tech stocks also rebounded helping lift the Nasdaq Composite 2%, while the S&P 500 & the Dow rose about 1.5%.
4 days before a summit with China's leader, Pres Trump said he expects to move ahead with boosting tariff levels on $200B of Chinese goods to 25%, calling it "highly unlikely" that he would accept Beijing's request to hold off on the increase. He added that if negotiations don't work out, he would also put tariffs on the rest of Chinese imports that are currently not subject to duties. "If we don't make a deal, then I'm going to put the $267 billion additional on," at a tariff rate of either 10% or 25%, Trump said. Chinese officials have said their priority at the meeting between Trump & Pres Xi Jinping is to convince the US to suspend the planned Jan 1 increase in tariffs on $200B in imports from China to 25%, from 10% currently. The US was unlikely to accede, Trump said. "The only deal would be China has to open up their country to competition from the United States." He added. "As far as other countries are concerned, that's up to them." He said the tariffs could also be placed on iPhones & also laptop computers imported from China. The administration has been worried about a consumer reaction should such items be subject to levies. "Maybe. Maybe. Depends on what the rate is," the pres said, referring to mobile phones and laptops. "I mean, I can make it 10%, and people could stand that very easily." The mounting tariffs on Chinese imports have prompted many US companies that export to the US from China to examine whether they should put facilities elsewhere. "What I'd advise is for them to build factories in the United States and to make the product here," he said. "And they have a lot of other alternatives." One reason the Trump administration made a priority of renegotiating the North American Free Trade Agreement was to encourage US companies to shift their production from China to North America, if not the US.

A recent rise in businesses' output per hour may help explain why a strong economy hasn't fueled more inflation this year, Federal Reserve Vice Chairman Richard Clarida said. The sustainability of recent gains in productivity growth, which had been anemic in recent years, could have important implications for US monetary policy, Clarida said in remarks prepared for delivery at a banking regulation conference. Productivity growth could "explain why inflation is running at or close to the Federal Reserve's long-run objective of 2%, and not well above it, when growth is strong and the labor market is robust," he added. Both output per hour & hours worked have increased faster this year than estimates of their long-run growth rates, he said. The result is that while growth in demand for goods & services across the economy has exceeded the estimates of the economy's capacity to produce these goods & services, demand hasn't exceeded supply, he said. Whether such growth can be sustained bears watching & he pointed to a recent drop during Q3 in the pace of business investment. "One data point does not make a trend, but an improvement in business investment will be important if the pickup in productivity growth that we have seen in recent quarters can be sustained," he said. He flagged a possible soft spot in inflation. Market-based inflation readings suggest inflation as measured by the Fed's preferred gauge "is running at somewhat less than 2%." The Fed targets 2% inflation as a sign of healthy demand in the economy. Because the economy is expanding solidly during a period when inflation has been holding at the Fed's 2% target & the central bank would need to be particularly attentive to shifts signaled by incoming data as it continues to gradually raise interest rates to keep the economy on an even keel.
Yesterday I suggested the stock advance was suspicious & that turned out to be the case. Trade wars are in the air, making it difficult to attract more investments in stocks. The holiday retail season got off to a good start, but trade wars are weighing heavily on investors' minds. One slight bit of good news is that AAPL is only off fractionally after comments made about raising tariffs on Chinese goods.
Dow Jones Industrials