Dow sank 395, decliners over advancers about 5-2 & NAZ dropped 219. The MLP index lost 1 to the 249s & the REIT index went up 4+ to the 352s. Junk bond funds did little & Treasuries edged higher. Oil rose to the 57s (more below) & gold was 1 higher to 1224.
AMJ (Alerian MLP Index tracking fund)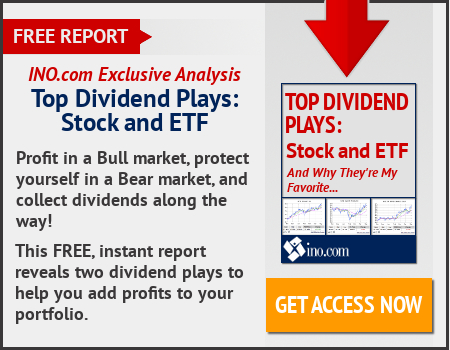 Pacific Rim leaders at a key Asian summit failed to reach agreement on a joint declaration on world trade for the first time in nearly 3 decades, highlighting the growing tensions between China & the US. The Asia-Pacific Economic Cooperation summit's acrimony also underscored the rivalry between China & the West for influence in the South Pacific, where Beijing has been wooing impoverished island states with aid & loans. The 21 APEC nations, which account for 60% of the world economy, struggled at the 2-day summit in Papua New Guinea to bridge their differences over the role of the World Trade Organization, which governs intl trade, officials said. Instead, a statement was issued by the meeting's chair, Papua New Guinea Prime Minister Peter O'Neill. "The entire world is worried" about tensions between China & the US, O'Neill told reporters after the meetings ended yesterday, when he confirmed there was no joint declaration from the leaders. Draft versions of the declaration showed the U.S wanted strong language against unfair trade practices that it accuses China of conducting. China wanted a reaffirmation of opposition to protectionism & unilateralism that it says the US is engaging in. The US has imposed additional tariffs of $250B on Chinese goods this year, and Beijing has retaliated with its own tariffs on US products. "I don't think it will come as a huge surprise that there are differing visions" on trade, said Canadian Prime Minister Justin Trudeau. "Those prevented there from being a full consensus on the communique." VP Mike Pence & Chinese Pres Xi Jinping traded barbs in speeches on Sat. Pence professed respect for Xi & China but also harshly criticized the world's #2 economy for intellectual property theft, forced technology transfers & unfair trading practices. He accused China of luring developing nations into a debt trap thru the loans it offers for infrastructure. The world, according to Xi's speech, is facing a choice between cooperation & confrontation as protectionism & unilateralism grows. He said the rules of global institutions set up after World War II such as the World Trade Organization should not be bent for selfish agendas. Pence told reporters that he had 2 "candid" conversations with Xi, who is expected to meet Pres Trump at a Group of 20 summit at the end of this month in Argentina. "There are differences today," Pence said. "They begin with trade practices, with tariffs and quotas, forced technology transfers, the theft of intellectual property. It goes beyond that to freedom of navigation in the seas, concerns about human rights." The US is interested in a better relationship, "but there has to be change" from China's side, Pence said he told Xi, who responded that dialogue is important. China's Foreign Ministry rejected the US criticism that it was leading other developing nations into debt bondage. "The assistance provided by China has been warmly welcomed by our partners in this region and beyond," Wang Xiaolong, a Foreign Ministry official, said. "No country either in this region or in other regions has fallen into a so-called debt trap because of its cooperation with China. Give me one example," he added. China is a relative newcomer to providing aid & its loan-heavy, no-strings attached approach has unsettled Western nations that have been the mainstay donors to developing nations & often use aid to nudge nations toward reforms. In Port Moresby, the impact of China's aid & loans is highly visible. But the US & its allies are countering with efforts to finance infrastructure in Papua New Guinea & other island states. The US has also said it will be involved in an Australian plan to develop a naval base with Papua New Guinea.



A proposal being considered by the EU, dubbed a "link tax," has search giant Google (GOOG) reevaluating some of its operations in the region. Richard Gingras, VP of news, said over the weekend that the search giant may shut its Google News operations in Europe because of the proposed tax. "We can't make a decision until we see the final language," he added. A link tax would charge internet companies, like GOOG, for posting links to press articles. The charges would take the form of licensing fees imposed via ancillary copyright & would apply when a company included even a snippet from another publication with a link to the original text. It would also apply to media monitoring services, blogging, fact-checking services & potentially some headlines. Google News aggregates articles, under which the link tax would cause it to have to pay publishers when their articles pop up in search. Another section of the EU proposal would financially protect people who upload content to services like YouTube (owned by GOOG). Opponents are concerned this tax could affect consumers' ability to find information & restrict access to free news. The European Alliance of News Agencies backs the plan & specifically pointed to GOOG & Facebook (FB) as targets. "Very profitable companies, like Facebook and Google, offer users qualified news reporting from publishers including news agencies, but they do not offer a fair return for this usage," the group said in May. On the flip side, many news outlets depend on GOOG's search feature for traffic. It wouldn't be the first time Google News was shut down over regulatory policy: GOOG Gingras noted a similar policy was passed in Spain in 2014 causing it to pull the News function. While the link tax & corresponding legislation was voted through the European Parliament earlier this year, discussions are ongoing. GOOG stock dropped 41 to 1020.
If you would like to learn more about GOOG, click on this link:
club.ino.com/trend/analysis/stock/GOOG?a_aid=CD3289&a_bid=6ae5b6f7
Google could shutter news operations in EU over 'link tax': What to know
Oil prices ended higher, finding support from news that the EU backs a decision by the French gov to sanction Iran nationals linked to a bomb plot in France. The EU ministers said technical work could begin on an asset freeze on 2 Iranians & the Iranian intelligence service over a failed plot to attack a rally near Paris. Oil traders, meanwhile, also weighed the likelihood that major producers due to meet early next month will decide on sizable output cuts to stave off an expected global glut of crude supplies. Dec West Texas Intermediate crude tacked on 30¢ (0.5%) to settle at $56.76 a barrel after trading as low as $55.08. The Dec contract expired at today's settlement. Jan WTI which is now the front-month contract, settled at $57.20, up 52¢ (0.9%). A sense of oversupply, including in the latest US data, has kept a general downward pressure on prices, which were at nearly4-year highs as recently as early Oct before a plunge into a bear market. WTI prices were down 6.2% for last week. A late-week recovery for WTI allowed the benchmark to halt what had been a record 12-session streak of declines, which took it as low as a $55.69 finish at one point, the lowest closing price for a front-month contract since Nov 2017.
A Federal Reserve plan to relax rules on big banks has run into an opponent: one of its own regional banks. The Minneapolis Fed warns that a new rule meant to bring capital and liquidity rules in line with legislation passed in Congress is "alarming." The regional central bank says that it's not even a case of a future generation forgetting the mistakes of its parents or grandparents, but "the same generation that made the terrible mistakes in the first place." What the Minneapolis Fed most objects to is the relaxation of liquidity rules, an issue Fed. Gov Lael Brainard has also raised. The Minneapolis Fed cites approvingly Brainard's contention that the core resiliency of banks with assets of $250-700B would be reduced. Brainard estimated the Fed proposal would reduce the liquidity coverage ratio, the % of highly liquid assets banks need to hold to meet short-term demands, by as much as 30% for these banks. The Minneapolis Fed also warned about changing rules to reduce equity funding of large banks. Federal Reserve Vice Chairman for Supervision Randal Quarles testified to Congress last week that the rules wouldn't increase risk in the financial system. "They recognize that other indicators of risk beyond size are appropriate to consider when determining if more stringent standards should apply to certain firms," he said. The Minneapolis Fed & its pres, Neel Kashkari, has been publicly warning that banks are too big to fail for some time.
Just another tough day in what should be a fairly quiet week. Intl trade got less attention when the bear market for tech shares keeps dragging on. But resolving intl trade issues is critical for global business & progress is coming in only fits & starts. After attempting a rally in late day trading, the sellers returned in the last hour & the Dow finished not far from the lows (barely above 25K). Tech shares have been market leaders on the way up & are now leaders on the way down. Not a good sign!!
Dow Jones Industrials