Dow jumped up 143, advancers over decliners 3-2 & NAZ gained 49. The MLP index rose 2+ to 256 & the REIT index added 3+ to the 334s. Junk bond funds were little changed & Treasuries fluctuated. Oil climbed over 70 in NY (more below) & gold was flattish at 1314.
AMJ (Alerian MLP Index tracking fund)
CL=F
GC=F
| | | | | | | |
| --- | --- | --- | --- | --- | --- | --- |
| | Gold | 1,312.30 | | -2.40 | -0.2% | |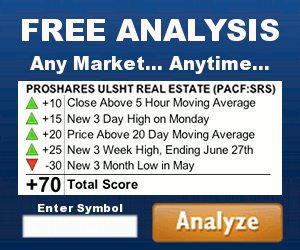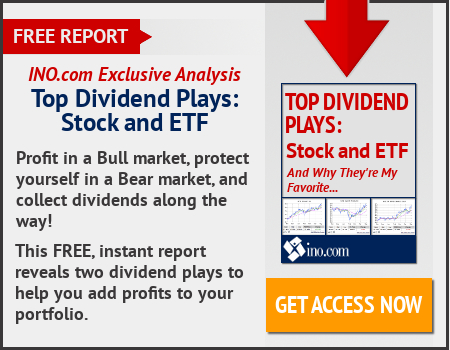 Stocks climbed, while US crude oil broke through the $70 a barrel mark for the first time since 2014 with concerns about Venezuela & Iran driving the commodity higher. Apple (AAPL), a Dow & NAZ stock, shares hit another all-time high, continuing their rally after Warren Buffett said he would buy even more shares at the right price. Today's advance marks the iPhone maker's 6th day in a row of gains, the longest winning streak in just over 8 months. Oil's ascent comes as the ongoing economic crisis in Venezuela could further impact the country's oil supplies. The other concern is an apparently imminent decision on whether the US is going to walk away from the Iran nuclear deal. Stocks finished last week on a high note, with the Dow, which dropped as much as 151 points during the session, posting triple-digit gains. The Dow jumped 332 (1.39%) to 24,262. The S&P 500 rose 33 (1.28%), to 2663 & tech-heavy NAZ advanced 121 (1.71%), to 7209. Compared to last week, this week is quieter in terms of earnings & economic data. The biggest economic report of the month has come & gone in the form of the Apr Employment Report. The report missed the mark as 164K nonfarm jobs were added to payrolls, which fell short of expectations. The headline showing unemployment falling below 4% may look good, but the reason behind the drop is that 236K people dropped out of the labor force.
Dow posts triple-digit advance as Apple sets another record
Shares around the world were mostly higher following strong gains in NY after figures showed the US jobless rate down an 18-year low. The strength of the U.S. economy has helped investors overlook unresolved trade tensions between DC & Beijing. In Europe, Germany's DAX was up 0.4% to 12,889 while the CAC 40 in France rose 0.1% to 5519. British stock markets were closed for a public holiday. The latest monthly jobs report showed that US hiring continued at a solid clip & wages grew modestly, a sign the world's biggest economy remains resilient despite concerns about trade conflicts with China. US gov figures showed that employers added 164K jobs in Apr, making it the 91st straight month of hiring growth & the unemployment rate fell to 3.9%, the lowest level since 2000. Tensions persist after talks in Beijing ended Friday without any agreement. The Trump administration asked China to cut its trade deficit by $200B by the end of 2020, stop providing subsidies to key industries & end some policies related to technology transfers, a main issue behind the dispute. China presented its own concerns, seeking US help with protection of intellectual property & with exports of technology deemed strategically sensitive.
As the world awaits Pres Trump's verdict on the 2015 Iran Nuclear deal, climbing oil prices show that investors are expecting the worst. Energy markets are indicating that the US is likely to pull out of the accord & reimpose sanctions on Tehran. The deal, officially called the Joint Comprehensive Plan of Action, lifted intl sanctions against Iran in exchange for it curbing its nuclear program. Trump has referred to the agreement as the "worst deal ever," & he must decide by May 12 whether to reimpose sanctions or to grant the country a waiver. US sanctions on Iran could slash global oil supplies by 800K barrels per day. Iran is one of the world's biggest crude producers, when it's allowed to sell it. Fears of such a supply cut, coming at a time when major oil countries have already reduced production on their own, have caused oil prices to climb above $70 per barrel for the first time since late 2014. But renewed US sanctions on Iran may have a wider implication than oil supply & oil prices, given Iran's growing influence in the Middle East & its role in regional crises such as Syria & Yemen. Iranian Pres Rouhani also warned that the US would regret its decision to exit the deal.
Oil prices are pointing to a worst-case scenario for the Iran nuclear deal
AAPL has become the market leader. Today it's up another 3+ to the 187s for another record. However good times don't last forever, especially with a business report less than spectacular. Intl issues should be center stage & they do not look encouraging. Sanctions on Iran are getting a lot of attention & trade issues with China are stuck in the mud. The Dow is over-bought short-term, up 800 from the lows late last week, with a mixed jobs report on Fri. The bulls need following winds to extend this mini rally.
Dow Jones Industrials