Dow rose 110, advancers over decliners about 2-1 & NAZ added 3. The MLP index was fractionally higher into the 261s & the REIT index went up another 2+ to the 239s. Junk bond funds fluctuated & Treasury prices dipped slightly. Oil slid lower in the 71s & gold was about even at 1322.
AMJ (Alerian MLP Index tracking fund)
| | | | | | | |
| --- | --- | --- | --- | --- | --- | --- |
| CL=F | Crude Oil | 71.14 | | -0.22 | -0.3% | |
| | | | | | | |
| --- | --- | --- | --- | --- | --- | --- |
| GC=F | Gold | 1,323.50 | | +1.20 | +0.1% | |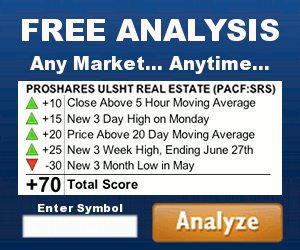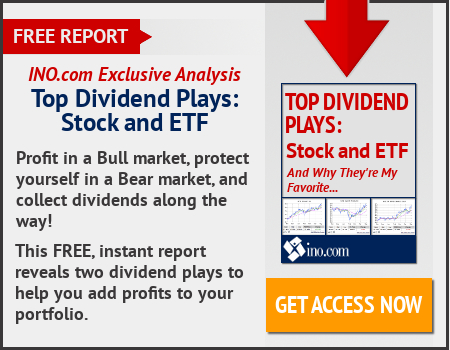 Shares edged higher, with the Dow gaining on a slight oil price decline, optimism that geopolitical tensions are easing & mild inflation in the US. Meantime, the benchmark 10-year Treasury posted a 2.95%. Crude oil was trading slightly above $71 as investors responded to a softer-than-expected inflation report. The blue-chip index & the S&P 500 rose slightly while the tech-heavy NAZ slipped fractionally. Yesterday, the Dow joined the S&P 500 & NAZ back in positive territory after gaining for 6 straight session. Slower inflation than expected eased investors' concerns that the Federal Reserve may accelerate interest rate hikes. Gov data published yesterday included the Labor Dept report on weekly jobless claims, which remained near a 49-year low. The consumer price index climbed 0.2% in Apr, falling short of the consensus estimate of 0.3%.
US shares poised for seven straight days of gains
Consumer sentiment was slightly higher than anticipated in the beginning of May, coming in line with revised Apr results. The Univ of Mich report on consumer attitudes about the economy hit 98.8 in a preliminary May reading, higher than the 98.5 expected. 8 out of every 10 consumers surveyed expect the Federal Reserve to raise interest rates in the year ahead, according to chief economist Richard Curtin. "The data will thus provide some additional points for both sides in the debate about the timing and number of future interest rate hikes," Curtin said. Curtin added that consumers "have a remarkable track record" for identifying whether the actual unemployment rate will increase or decrease in the coming years. The May result found that "fewer consumers anticipated further declines in the unemployment rate," Curtin said. The comparable Apr reading was also revised from 97.8 to 98.8, in line with May's result. The survey measures 500 consumer attitudes on future economic prospects, in areas such as personal finances, inflation, unemployment, government policies & interest rates.
Consumer sentiment holds steady in May as Americans anticipate Fed rate hikes
St. Louis Federal Reserve Bank Pres James Bullard spelled out the case against any further interest rate increases, saying rates may already have reached a "neutral" level that is no longer stimulating the economy. Going further at this point, he said, risks nipping off business investment that might follow the recent corp tax cut, upset healthy conditions in the labor market & leave inflation expectations short of the central bank's goal. There are "reasons for caution in raising the policy rate further given current macroeconomic conditions," Bullard added. Bullard has made a series of arguments in recent years for halting further rate increases until it is clear that inflation, growth & market interest rates have shifted to a higher, more dynamic "regime." His colleagues have proceeded to gradually raise rates nonetheless & currently expect to do so 2 more times this year. Many economists & analysts argue they will likely add an additional qtr-point increase this year as the impact of burgeoning federal deficits & a recent tax cut are felt in an economy with low unemployment & inflation edging up towards the Fed's 2% target. Bullard, who is not a voting member of the Fed's policy committee this year, said he felt they may be moving too fast. While inflation now appears close to 2%, Bullard said his estimate of market-based inflation expectations show that investors "believe there is currently little inflationary pressure in the U.S."
St. Louis Fed's Bullard says rates already near neutral, no more raises needed
The stock market is losing some of its oomph which is to be expected as it tries to extend its rally to 7 days. Stocks were not meant to go straight up over a log period of time. The consumer confidence data is encouraging & strong macro economic fundamentals remain in place. Even if there is a pull back in the PM, the bulls have control of the market in May. But the Dow is up less than 100 YTD & the bulls still have to make their case to extend the rally in the face of so many uncertainties in global trade.
Dow Jones Industrials