Dow edged up a mere 1, advancers slightly ahead of decliners & NAZ lost 28. The MLP index lost 1 to the 267s & the REIT index fell 1+ to 327. Junk bond funds did little & Treasury yields declined with the 10 Treasury falling to 3.07%. Oil was up pennies in the 71s & gold added 3 to 1292 (more on both below).
AMJ (Alerian MLP Index tracking fund)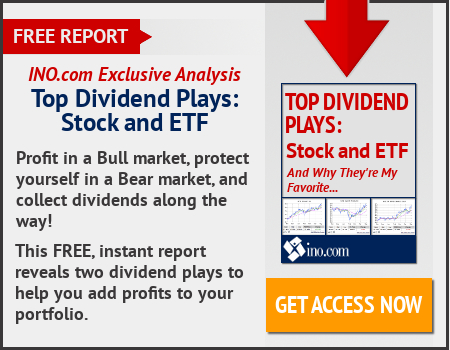 The European Commission is proposing that EU govs make direct money transfers to Iran's central bank to avoid US penalties, an EU official said, in what would be the most forthright challenge to US's newly reimposed sanctions. The step, which would seek to bypass the US financial system, would allow European companies to repay Iran for oil exports & repatriate Iranian funds in Europe, although the details were still to be worked out. The EU, once Iran's biggest oil importer, is determined to save the nuclear accord, that Pres Trump abandoned, by keeping money flowing to Tehran as long as the Islamic Republic complies with the 2015 deal to prevent it from developing an atomic weapon. "Commission President Jean-Claude Juncker has proposed this to member states. We now need to work out how we can facilitate oil payments and repatriate Iranian funds in the European Union to Iran's central bank," said an EU official. The US Treasury announced on Tues more sanctions on officials of the Iranian central bank, including Governor Valiollah Seif. But the EU official said the bloc believes that does not sanction the central bank itself.
EU considers routing money transfers through Iran's central bank to dodge US sanctions
Oil prices slipped, as traders took profits following a rally on plummeting Venezuelan production, strong global demand & looming US sanctions on Iran. West Texas Ingtermediate crude futures ended the session down 21¢ at $71.28 a barrel, but posted a 3rd straight week of gains. Brent crude futures were down 81¢ (1%) to $78.49 a barrel, for a 6th straight week of gains. The intl benchmark broke thru $80 for the first time since Nov 2014 on yesterday, but gave up nearly all of the day's gains in PM trading. Investors anticipate more gains due to supply concerns, at least in the short-term. Brent has gained 17% since the start of the year. Traders were looking ahead to Venezuela's election on Sun, which could then trigger additional US sanctions if Pres Maduro is re-elected for a 6-year term, though the opposition party has largely boycotted & 2 of his most popular opponents have been banned from running. The process has been has been criticized by the US, the EU & major Latin America countries. Further sanctions could hurt Venezuelan oil supply further, already reeling from lack of maintenance & state-run PDVSA's inability to pay its bills. Most recently, the company elected to close its refinery in Curacao after ConocoPhillips (COP) has seized oil as it seeks to collect on a $2B court award. OPEC leading producer Saudi Arabia said yesterday it would make sure the world is adequately supplied with oil just as major consumer India expressed frustration with rising prices.
US crude dips 21 cents, settling at $71.28, but posts third straight weekly gain
Gold finished with a modest gain to recoup most of what it lost a day earlier. Prices still fell 2.2% for the week, pressured by strength in the $, as well as a sharp rise in Treasury yields this week despite a pullback Fri. Jun gold rose $1.90 (about 0.2%) to settle at $1291 an ounce after losing 0.2% to finish at $1289 yesterday-the lowest settlement of the year.
Baker Hughes reported that the number of active US rigs drilling for oil was unchanged at 844 this week. The oil-rig count had logged gains in each of the last 6 weeks. The total active US rig count, which includes oil & natural-gas rigs, edged up by 1 to 1046. Jun West Texas Intermediate crude pared losses after the rig data, down 21¢ (0.3%) to $71.28 a barrel.
A top Federal Reserve official said that regulators must use the coming update of the Community Reinvestment Act to encourage banks to do more to help rent-burdened customers. The Fed & other regulatory agencies are preparing to revamp the CRA, a 1977 law designed to overcome decades of "red-lining" that effectively blocked access to credit & home ownership for low-income Americans, particularly people of color. Under the law, banks are graded on how much credit they provide to low-income neighborhoods. In the effort to renew the law, agencies "should do more to encourage banks to offer deposit and credit products designed to help rent-burdened customers save for homeownership and build strong credit scores that will enable them to succeed in obtaining mortgage credit on favorable terms," said Fed Gov Lael Brainard. She noted that a recent study from the Pew Charitable Trust found that 38% of renter households in America are spending more than 30% of their pretax income on rent, representing a 19% increase from 2001 & many Americans are paying half or more of income. "Households that spend a high fraction of their income on rent often may find themselves unable to pursue proven strategies to achieve financial security and invest in their family's future." she added. While there is no easy answer to the problem of affordable housing, Brainard said the CRA was one of the "important policy levers" than can make a difference. Regulators must also do more to encourage banks to lend to "underserved entrepreneurs and small businesses," she said.
Fed official: Banks need to help rent-burdened customers save for homeownership
Some traders started their weekends early with little going on in the stock market. While yields fell today, that is just for the short term. They will climb going forward. The Dow fluctuated all day, never getting very far from breakeven while NAZ was in the red throughout the day
Dow Jones Industrials