Dow dropped 58, decliners over advancers about 5-4 & NAZ went up 9. The MLP index pared losses, falling 1 to the 262s, & the REIT index continued in the 333s. Junk bond funds drifted lower & Treasuries rose again in price. Oil tumbled 3+ to finished below 68 & gold fell 2 to 1302.
AMJ (Alerian MLP Index tracking fund)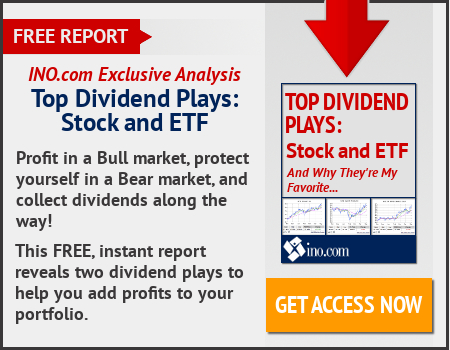 The Trump administration reportedly told lawmakers that it has reached a deal to keep Chinese telecommunications giant ZTE in business after the US banned the company from buying American products for violating sanctions. The deal would require ZTE to pay a hefty fine, shake up its management structure & hire American compliance officers, according to a leaker. The US gov would then lift the 7-year ban that prevents ZTE from buying US products. The restriction was imposed after the company allegedly violated sanctions the US gov has in place on Iran & North Korea. The administration could announce the deal as early as today. ZTE has taken a severe hit from the ban, estimating about $3.1B in losses. While such an agreement is viewed as a way to advance trade negotiations with China, lawmakers could be resistant to a deal. Sen Marco Rubio said on Twitter today that Trump's proposed compromise benefits China at the expense of US companies. Yesterday, members of the House of Representatives, citing national security concerns, voted to ban gov agencies from using ZTE technology & the Defense Dept from renewing contracts with vendors that work with the company. That bill was approved after the administration signaled it was reconsidering penalties against the company.

Pres Trump said that his administration has restarted dialogue with North Korea followoing his cancellation of a historic summit. "We'll see what happens. We're talking to them now," he told reporters. The pres added that the scrapped meeting with North Korean dictator Kim Jong Un "could" still happen. It is unclear whether Trump meant that DC & Pyongyang had restarted direct negotiations, or what form those communications took. The summit, part of a process the US hopes will lead to Pyongyang abandoning its nuclear & missile programs, had been set for Jun 12 in Singapore. It would have been the first time a US pres met with a North Korean leader. Yesterday, Trump abruptly abandoned the summit amid what he called "tremendous anger and open hostility" displayed by the communist dictatorship. A senior White House official said North Korea had stopped direct communication with the US over the previous week. In response to the summit cancellation, North Korean official Kim Kye-gwan said Pyongyang is "willing to give the U.S. time and opportunities" to reconsider negotiations "at any time, at any format." Kim added that "we remain unchanged in our willingness to do everything we can for the peace and stability of the Korean Peninsula and of the humanity." Earlier today, Trump tweeted that it was "very good news" to receive a "warm and productive" statement from North Korea in which the regime indicated its willingness to reconsider talks.
Trump says dialogue with North Korea has reopened: 'We're talking to them now'
US oil benchmark futures plunged on news that the Organization of the Petroleum Exporting Countries and Russia are discussing a possible increase in production to help offset supply declines in Venezuela & Iran. Jul West Texas Intermediate crude fell $2.83 (4%) to settle at $67.88 a barrel. For the week, prices lost about 5%. Baker Hughes reported that the number of active US rigs drilling for oil was up 15 at 859 this week, the largest weekly rise since the week ended Feb 9. Total active rig count, which includes oil & natural-gas rigs, climbed by 13 to 1059, according to Baker Hughes. West Texas Intermediate crude fell further after the rig data.
Fiat Chrysler (FCAU) is warning the owners of approximately 4.8M vehicles to stop using the cruise control immediately due a potential defect that could leave the driver unable to cancel cruise control during certain circumstances. The recall is one of the largest ever issued in the US. It covers 15 Jeep, Ram, Chrysler & Dodge models built between 2014 & 2018. The automaker says it knows of no accidents, injuries or fatalities caused by the defect. The warning to stop using cruise control comes as more than 36M get ready to hit the road for the long holiday weekend. Many are likely to be in Fiat Chrysler models covered by the warning & recall. FCAU says if drivers are unable to cancel cruise control, they can eventually stop the vehicle by shifting it into neutral & braking. Once the vehicle has stopped, drivers must put it in park in order to cancel the cruise-control engagement. The automaker is planning to fix the defect with a software update. FCAU says it will soon start notifying owners when they should bring their vehicles into dealerships for the repair. The stock fell 48¢.
If you would like to learn more about FCAU, click on this link:
club.ino.com/trend/analysis/stock/FCAU?a_aid=CD3289&a_bid=6ae5b6f7
Fiat Chrysler recalls 4.8 million vehicles, citing cruise control issues; shares fall
Stocks were sold on balance today. Energy shares were responsible for much of the decline in the Dow. For the week, the Dow had a meager gain, a continuation in its performance for the last 2 weeks. Trade issues, largely with China, & uncertainties about North Korean talks allowed many traders to begin the long weekend early. DC drama will resume next week.
Dow Jones Industrials