Dow shot up 360, advancers over decliners about 3-1 & NAZ gained 71. The MLP index added a fraction to the 268s & the REIT index inched up fraction in the 327s. Junk bond funds crawled higher & Treasuries were steady with the yield on the 10 year Treasury holding at 3.07%. Oil was fractionally higher in the 71s (more below) & gold fell 3 to 1287.
AMJ (Alerian MLP Index tracking fund)
| | | | | | | |
| --- | --- | --- | --- | --- | --- | --- |
| CL=F | Crude Oil | 71.54 | | +0.26 | +0.36% | |
| | | | | | | |
| --- | --- | --- | --- | --- | --- | --- |
| GC=F | Gold | 1,287.10 | | -4.20 | -0.33% | |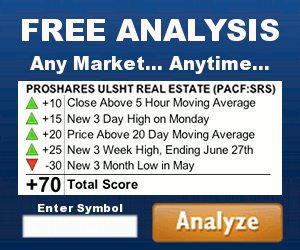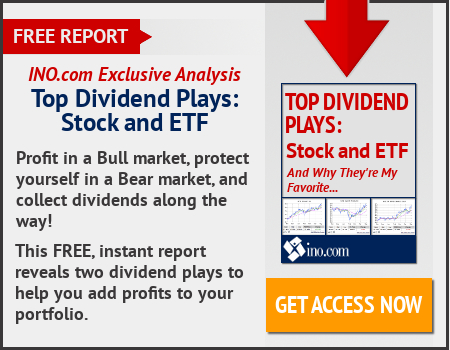 Pres Trump said China has agreed to buy "massive amounts" of farm & agricultural products from the US, just one day after the administration said the trade war with the world's 2nd largest economy was on hold. "China has agreed to buy massive amounts of ADDITIONAL Farm/Agricultural Products - would be one of the best things to happen to our farmers in many years!" Trump tweeted. Negotiators from the US & China announced on Sat that the 2 nation's created a framework for addressing the trade imbalances, which included Beijing agreeing to purchase more American-made goods. "We agreed [on] was a framework for going forward that had a number of elements to it," Commerce Secretary Wilbur Ross said. "It had some specific thoughts on specific products, which we'll be trying to flush out, and it covered lots of other things. The intellectual property, forced technology transfers, a whole gamut of things, but it's not a definitive agreement, it's a framework." Treasury Sec Steve Mnuchin said today he expects China to increase purchases of US farm & agriculture products by 35% to 40% in the "near future," & that Ross will travel to China next week to finalize the agreement. "Secretary Ross has to go over and turn that into a signed piece of paper with companies," Mnuchin said. "This is not a government-to-government purchase order, but we have an agreement with them as to what will be executed." The pres also tweeted that "barriers and tariffs" will come down for the "first time," & that under the potential deal, China would purchase "practically as much as our farmers can produce."

Oil prices rose as markets reacted to news that China & the US have put a looming trade war "on hold." Brent crude futures were at $79.06 per barrel, up 55¢ (0.7%) from their last close. Brent broke thru $80 for the first time since Nov 2014 last week. West Texas Intermediate (WTI) crude futures were at $71.71 a barrel, up 43¢ (0.6%), from their last settlement. The US trade war with China is "on hold" after the world's largest economies agreed to drop their tariff threats while they work on a wider trade agreement, Treasury Sec Steve Mnuchin said, giving global markets a lift in early trading today. Crude prices were some way off the Nov 2014 highs reached last week as many traders & analysts say there is enough supply to meet demand despite ongoing production cuts led by OPEC, plunging output in crisis-struck Venezuela & looming US sanctions against major oil producer Iran. BP's (BP) CEO Bob Dudley said he expected a flood of US shale & a possible reopening of OPEC taps to cool oil markets after crude rose above $80 a barrel last week. The US oil rig count, an early indicator of future output, was at 844, according to energy services firm Baker Hughes (the same count as the week before, the highest level since Mar 2015).


Oil prices boosted by news China, U.S. put trade war 'on hold'
General Electric (GE), a Dow stock, will tie its train engine division to the railroad equipment maker Wabtec (WAB) in a deal worth about $11B as CEO John Flannery continues to break off parts of the conglomerate. Wabtec CEO Raymond Betler will lead the combined company & its chairman & Albert Neupaver, will be exec chairman. GE. will get $2.9B in cash & the deal is expected to close early next year. GE plans to split-off the company after it closes the deal, essentially giving WAB shareholders ownership, with 49.9% of the new company. GE shareholders will hold a 40.2% stake & GE will own 9.9%. The combined company will have more than 23K locomotives globally. Flannery took over at GE just about a year ago & has vowed to accelerate the company's transformation from a sprawling conglomerate. Flannery is focusing on health, aviation & energy. Flannery plans to shed business units worth more than $20B in the near term, & the stock market appeared heartened by the prospect of partially calving off the rail business. The stock of GE rose 52¢ & WAB shares went up 4.78.
If you would like to learn m ore about GE, click on this link:
club.ino.com/trend/analysis/stock/GE?a_aid=CD3289&a_bid=6ae5b6f7
If you would like to learn m ore about WAB, click on this link:
club.ino.com/trend/analysis/stock/WAB?a_aid=CD3289&a_bid=6ae5b6f7
Traders liked talks that put a trade war on "hold." Sounds good, but talk is cheap & more negotiations will be needed before details are officially signed. Meanwhile Treasury yields are close to 7 year highs. For the time being, the bulls are in command of the stock market & that feels good to most investors. And the Dow finally went back over 25K.
Dow Jones Industrials