Dow soared 332 (but off the highs), advancers over decliners about 3-1 & NAZ gained 121. The MLP index was up 1+ to the 254s & the REIT index crawled up to 331. Junk bond funds fluctuated & Treasury prices were steady. Oil jumped up 1+ to the 69s (a 3½ year high), more below, & gold inched up 1 to 1314.
AMJ (Alerian MLP Index tracking fund)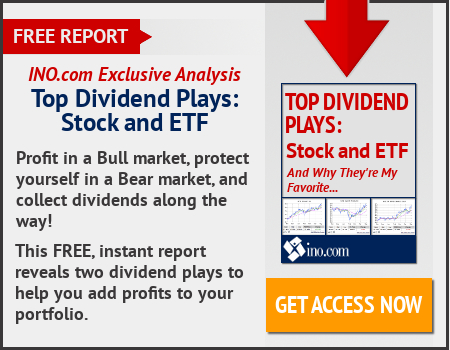 Shares of Apple (AAPL) reached a new record high after Warren Buffett said he added to his holdings of the iPhone maker. The company with the biggest market cap was on pace for its best week in 6½ years & added 40 points to the Dow. The rally came after it was reported that Berkshire Hathaway (BRK.A) bought 75M shares of AAPL during Q1 & sold virtually all of its shares in IBM (IBM,) another Dow stock. AAPL shares rose earlier in the week after the company announced a $100B boost to its share buyback program. The rally came even as iPhone sales fell slightly short of expectations. Quarterly EPS rose 30% to $2.73, ahead of projections for $2.67. AAPL reported iPhone sales of 52.2M, slightly below the consensus of 52.3M estimate. The company also announced a 16% increase of its quarterly div to 73¢, up from 63¢. The company had been widely expected to reward investors after repatriating most of its more than $250B in overseas cash after the tax overhaul signed in Dec. AAPL stock shot up 6.94 to a record high close.
If you would like to learn more about AAPL, click on this link:
club.ino.com/trend/analysis/stock/AAPL?a_aid=CD3289&a_bid=6ae5b6f7
Apple buoyed by Buffett, headed for record closing high
Oil prices held steady after shedding earlier gains, as market jitters kicked in over the prospect of geopolitical risks from possible new US sanctions against Iran. West Texas Intermediate (WTI) crude futures were trading a penny lower at $68.42 per barrel & Brent crude oil futures were at $73.59 per barrel, down 3¢ (0.04%), from the last close (after touching a intraday high of $73.80 per barrel in AM trading). AM fluctuations came as investors sifted through the upcoming Iran sanction decision & an increasing US crude inventory build for clues. Iran's foreign minister said yesterday US demands to change its 2015 nuclear agreement with world powers were unacceptable, as a deadline set by Pres Trump for Europeans to "fix" the deal loomed. European powers still want to hand Trump a plan to save the Iran nuclear deal next week. But they have also started work on protecting EU-Iranian business ties if the US makes good on a threat to withdraw. Iran resumed its role as a major oil exporter in Jan 2016 when intl sanctions against Tehran were lifted in return for curbs on Iran's nuclear program. Aside from security concerns, growing US crude supplies are capping price gains. West Texas Intermediate crude for delivery in Midland slid for a 4th day yesterday to hit its lowest in more than 3½ years. WTI at Midland WTC-WTM traded as much as $14 a barrel below benchmark futures. Surging production in the Permian basin has continued to outpace pipeline capacity, while local refining issues have exacerbated oversupply in the region. Multi-year low spot market prices followed US gov data that showed a 6.2M-barrel jump in crude inventories last week. The US now produces more crude oil than top exporter Saudi Arabia.
There is a good chance unemployment will dip to 3.5% & inflation could go above the Federal Reserve's 2% target, San Francisco Fed Pres John Williams said. "I see the unemployment rate getting down to 3.5 percent. I see us maybe modestly overshooting our 2 percent inflation target," said Williams. On Wed, the Fed held rates at a target of 1.5-1.75%. In its post-meeting statement, the central bank also indicated that inflation is beginning to creep higher & used the term "symmetric" when referring to its target. "Inflation on a 12-month basis is expected to run near the Committee's symmetric 2 percent objective over the medium term," the statement said. Williams added the central bank wanted to reinforce the fact that it thinks of 2% as the mid-point. "From the beginning we've seen our inflation target being a symmetric one, where we want inflation on average to be 2 percent -- sometimes above, sometimes below," he said. "I am personally comfortable with the fact that inflation may overshoot that 2 percent for a while," he added. He also said the Fed will continue the gradual process of moving interest rates up. "If you go back to March, the central tendency of the committee was for 3 or 4 rate increases for the year. We've had one," he said. "I still think that's the right way to think about it given the continued improvement in the economy."
Inflation may modestly overshoot the Fed's 2 percent target: San Francisco Fed's Williams
NY Fed President William Dudley said he's be surprised if there was a recession in the next 2 years. "I'd be surprised if the expansion would end in the next year or two," Dudley said. The Apr employment report showed another "good, healthy" gain in payrolls, he added. And households & businesses are in good shape financially. Dudley also said trade tension & rising budget deficits were 2 clouds on the outlook. He said it was too soon to see a pickup in investment from the Trump tax cut. It would be "shocking" if the lower taxes didn't boost business spending, the only question was "how much." Dudley is stepping down next month.
AAPL stock with the largest market cap was up 22 (about 14%) this week. That helped the Dow recover this week to almost break-even. However, without AAPL, the Dow would have been solidly in the red. It was just another wild week in the stock market. By another measure, the Dow is in the red YTD. Other market leaders will be needed to take stocks higher as earnings season winds down. For the time being, relations with Iran & China will dominate the news. Those outcomes are blurry, & that's a very kind assessment.
Dow Jones Industrials