The Dow rose 90, advancers slightly ahead of decliners & NAZ lost 2. The MLP index was off 1+ to the 259s & the REIT index added 2+ to the 339s. Junk bond funds crawled higher & Treasuries were flattish. Oil slipped below 71 (more below) & gold fell 3 to 1319.
AMJ (Alerian MLP Index tracking fund)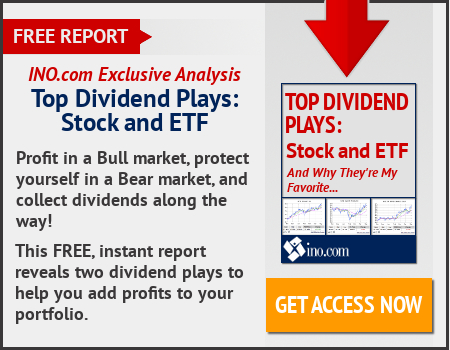 Pres Trump told automakers he wants more cars built in the US after he spoke to the CEOs about environmental controls, fuel economy standards & manufacturing. The pres said they discussed the "manufacturing of millions of more cars within the United States, for Michigan, for Ohio, for Pennsylvania" & states like South Carolina & North Carolina. Trump says he's working to rewrite the North American Free Trade Agreement but "has never been a NAFTA fan." He added, "We'll see if we can make it reasonable." Trump joked with Sergio Marchionne of Fiat Chrysler (FCAU) that "right now he's my favorite man in the room" because he's moving a plant from Mexico to Michigan. Execs from 10 auto companies met with Trump & Cabinet officials.
At a service center outside Cleveland, Majestic Steel receives & processes metal from US mills, then stores it in seemingly endless aisles of rolled steel. Each cylinder weighs several tons &, after the steel is shipped to customers, its final form could take the shape of a household appliance or an office building. Some customers, such as those making license plates or road signs, need the steel as soon as possible. Others, such as those making garage doors or elevators for real estate, place orders several months in advance. That has presented a predicament for Majestic CEO Todd Leebow, since the uncertainty around Pres Trump's tariff policies makes it difficult to price steel that far in advance. "Customers are trying to figure out based upon these tariffs and potentially quotas how that changes their supply chain and who they are going to be buying their product from," Leebow said. In the last 3 months, steel imported from China, Japan & Russia has become 25% more expensive, due to a new set of tariffs the White House announced in Mar. Steel from Europe & other allies is excluded temporarily. And there are new limits to how much steel & aluminum can be brought in from South Korea. Companies that had previously sourced their steel from those countries are seeing their bottom line & supply chain change dramatically, with more competing for a limited supply of steel from US mills as a result.
Pres Trump unveiled his administration's sweeping plan to lower prescription drug prices. He renewed his criticism on drugmakers, middlemen & foreign govs for increasing prices Americans pay in a speech given in conjunction with his administration publishing its blueprint to tackle costs. "Everyone involved in the broken system — the drugmakers, insurance companies, distributors, pharmacy-benefit managers and many others — contribute to the problem," Trump said. "Government has also been part of the problem because previous leaders turned a blind eye to this incredible abuse." The proposal seeks to increase competition, improve negotiation & create incentives to lower list prices of prescription drugs & out-of-pocket costs for consumers. It stops short of allowing Medicare to directly work with manufacturers on prices. Trump said the administration will take on the "tangled web of special interests," pointing to the drug lobby, which spent a record $10M in Q1. Health & Human Services Secretary Alex Azar said he's directing FDA Commissioner Scott Gottlieb to look into requiring drug manufacturers to publish list prices in drug advertisements. "Think about all the time everybody spends watching drug company ads, and how much information companies are required to put in them," Azar said. "If we want to have a real market for drugs, why not have them disclose their prices in the ads, too?" Trump said it's time to end the "global freeloading once and for all," referring to how some countries set price controls & therefore pay less for drugs than Americans, while US companies invest in research & drug development. He added that he has directed Trade Representative Robert Lighthizer to make fixing this a top priority with every trading partner. "We have great power over the trading partners," he said. "You're seeing that already. America will not be cheated any longer and especially will not be cheated by foreign countries." The administration may one day restrict the use of rebates, or discounts pharmacy-benefit managers negotiate from drug manufacturers, according to the blueprint. This could include revisiting anti-kickback statutes that currently allows the practice.
Trump: We're taking on the tangled web of special interests to lower drug prices
Oil prices slipped, but remained near 3½ year highs as renewed US sanctions on Iran tightened the outlook for Middle East supply at a time when global crude production is only just keeping pace with rising demand. The US is reintroducing sanctions against Iran, which pumps about 4% of the world's oil, after abandoning a deal reached in late 2015 that limited Tehran's nuclear ambitions in exchange for the removal of US & European sanctions. The global oil market is finely balanced, with top exporter Saudi Arabia & #1 producer Russia having led efforts to curb oil supply to prop up prices. US light crude ended the session down 66¢ at $70.70, having touched a 3½ year high of $71.89 on yesterday. Benchmark Brent crude oil fell toward the session low of $77.04 a barrel at the close. Yesterday Brent hit $78, its highest since late 2014. For the week, Brent rose roughly 3%, while US crude posted a 1.4% gain. Many analysts expect oil prices to rise as Iran's exports fall. There are signs, however, that other members of OPEC will raise output to counter the Iran disruption. Outside OPEC, soaring US crude oil production could help to fill Iran's supply gap. US oil output reached another record high last week, hitting 10.7M bpd, up 27% since mid-2016. That means US output is creeping ever closer to that of top producer Russia, which pumps about 11M bpd. The weekly rig count from Baker Hughes showed US drillers added 10 rigs to a total of 844. The rig count is a forward-looking indicator on production.
Oil slips but holds near multi-year highs on Iran supply concerns
This was a choppy day for stocks. The Dow dipped into the red at its lows, but finished with a gain while NAZ remained in the red. The current rally is very tired & profit taking can be expected. Trump is bringing changes to the economy & at time they can be painful for some companies. That message is not reaching traders. The Dow rose about 550 this week & is barely in the black YTD although it faded today.
Dow Jones Industrials