Dow was off 38, decliners slightly ahead of advancers & NAZ added 14. The MLP index sank 5 to the 258s & the REIT index was off 1 to the 333s. Junk bond funds fluctuated & Treasuries rose, taking the yield on the 1 year Treasury down to 2.93%. Oil dropped 2+ to the 68s (more below) & gold slid back 1 to 1303 after yesterday's advance.
AMJ (Alerian MLP Index tracking fund)
| | | | | | | |
| --- | --- | --- | --- | --- | --- | --- |
| CL=F | Crude Oil | 68.75 | | -1.96 | -2.8% | |
| | | | | | | |
| --- | --- | --- | --- | --- | --- | --- |
| GC=F | Gold | 1,302.80 | | -1.60 | -0.12% | |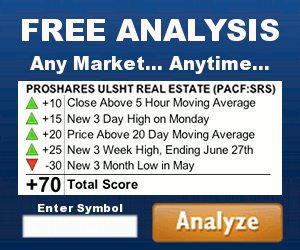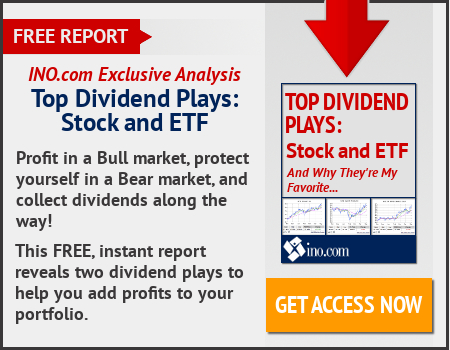 Stocks opened slightly lower, with energy shares leading the move lower, following oil prices, which declined following reports that Saudi Arabia & Russia are considering raising their output by a combined 1M barrels a day. Oil prices have soared in recent weeks with supply worries stemming from disruptions in Venezuela & a potential output cut resulting from sanctions on Iran. Oil prices were lower today, after hitting a 3½ year high on Tues. Stocks fell yesterday after Pres Trump called off the Jun 12 summit with the North Korean leader, adding to geopolitical concern. But, these concerns eased after, in response, the North Korean gov said it was open to resolving issues with the US. Trump said the meeting was off because of the "tremendous anger and open hostility" displayed in a recent statement from leader Kim Jong Un. Oil futures were down about 2% & energy stocks were taking a hit. Data released yesterday included weekly jobless claims, which rose to a 7-week high of 234K. The latest reading on housing showed a big slip in existing home sales because of a supply pinch. The Commerce Dept reported today that orders for non-military durable goods rose 1% in Apr. Durable goods are products that are expected to last 3 or more years. The Univ of Mich final consumer sentiment index for May came in at 98.0 vs. 98.8 in Apr.
US consumer sentiment came in weaker than expected in the final reading of May. The Univ of Mich survey of consumer attitudes reached 98 in the latest reading. The forecast called for it to hit 98.8, the same from a month earlier. "The May survey, however, found that consumers anticipated smaller income gains than a month or year ago, even though they anticipate the unemployment rate to stabilize at its current 18-year low," chief economist Richard Curtin said. Consumer references to discounted prices on items such as vehicles & homes fell to decade lows, according to Curtin." The pace of growth in personal consumption will remain at about 2.6 percent during the year ahead," Curtin added. The measure has only dipped slightly since soaring to its highest level since 2004 in Mar, with a reading of 101.4. The index measures 500 consumers' attitudes on future economic prospects, in areas such as personal finances, inflation, unemployment, gov policies & interest rates.
New orders for key US-made capital goods increased more than expected in Apr & shipments rebounded, suggesting business spending on equipment was picking up after slowing down at the end of Q1. The Commerce Dept said that orders for non-defense capital goods excluding aircraft, a closely watched proxy for business spending plans, jumped 1.0% last month. The increase in the core capital goods orders reversed a Mar 0.9% drop. The forecast for core capital goods orders rising 0.7% last month. Core capital goods orders increased 6.6% on a year-on-year basis. Shipments of core capital goods rose 0.8% last month after falling 0.7% in Mar. Core capital goods shipments are used to calculate equipment spending in GDP. Business spending is being supported by the administration's $1.5T income tax cut package, which came into effect in Jan. The gov slashed the corp tax rate to 21% from 35%. A strong economy & rising oil prices are also underpinning investment. Business spending on equipment slowed in Q1 after double-digit growth in H2-2017. Last month, orders for electrical equipment, appliances & components increased 2.6% after rising 2.4% in Mar. Orders for computers & electronic products gained 1.1% while those for fabricated metals jumped 2.0%. There were also increases in orders for primary metals. But orders for machinery fell 0.8% after decreasing 3.2% in Mar. Overall orders for durable goods, items ranging from toasters to aircraft that are meant to last 3 years or more, dropped 1.7% in Apr as demand for transportation equipment tumbled 6.1% (following a 2.7% increase in durable goods orders in Mar).
US durable goods orders drop 1.7% in April, but core capital goods orders rose as shipments rebounded
Oil prices fell more than 2% towards $77 a barrel as Saudi Arabia & Russia said they were ready to ease supply curbs that have pushed crude prices to their highest since 2014. Russian Energy Minister Alexander Novak and Saudi counterpart Khalid al-Falih met in St. Petersburg to review the terms of the global oil supply pact that has been in place for 17 months. The ministers, along with their counterpart from the UAE, discussed an output increase of about 1M barrels per day (bpd). Brent crude futures fell $1.99 (2.5%) to $76.80 per barrel, falling further from this month's peak of $80.50, the highest level since Nov 2014. West Texas Intermediate (WTI) crude futures were down $2 (2.8%) at $68.71 a barrel. Falih said the easing of restrictions on pumping levels would be gradual to avoid a shock to the market. He also said the main concern over the recent price rally to more than $80 a barrel should be the impact on onsumer nations such as India & China. OPEC & a group of non-OPEC producers led by Russia started withholding output in 2017 to tighten the market & prop up prices. Global crude supplies have tightened sharply over the past year because of the OPEC-led cuts, which were boosted by a dramatic drop in Venezuelan production. The prospects of renewed sanctions on Iran after Pres Trump pulled out of an intl nuclear deal with Tehran have also boosted prices in recent weeks. As a result, compliance with the deal to reduce output by 1.8M bpd by the end of 2018 has been at 152%. Novak said current cuts were 2.7M bpd because of the drop in Venezuelan production but he declined to say whether OPEC & Russia would decide to boost output by 1M bpd at their meeting on June 22. Falih said that "all options are on the table" regarding targets for output cuts. While Russia & OPEC benefit from higher oil prices, up almost 20% since the end of last year, their voluntary output cuts have opened the door to other producers to ramp up production & gain market share. US crude oil production has risen by more than a ¼ in the past 2 years, to 10.73M bpd. Only Russia produces more, at about 11M bpd.
Oil prices slump as Saudi Arabia and Russia consider output boost
Stocks are drifting lower, led by falling oil prices. For the week, the Dow is up slightly & for the month it's up 600 thanks to the rally in the first 10 days. Even though economic data has been fairly good, major trade talks are getting nowhere. Stock buyers are staying on the sidelines.
Dow Jones Industrials