Dow shoit up 116, advancers over decliners better than 3-2 & NAZ gained 49. The MLP index added 1+ to the 254s & the REIT index was steady in the 395s. Junk bond funds crawled higher & Treasuries were slightly lower. Oil went up 1+ to the 59s & gold advanced 8 to 1408 on Powell's comments (more below).
AMJ (Alerian MLP Index tracking fund)
| | | | | | | |
| --- | --- | --- | --- | --- | --- | --- |
| CL=F | Crude Oil | 59.52 | | +1.69 | +2.9% | |
| | | | | | | |
| --- | --- | --- | --- | --- | --- | --- |
| GC=F | Gold | 1,409.70 | | +9.20 | +0.7% | |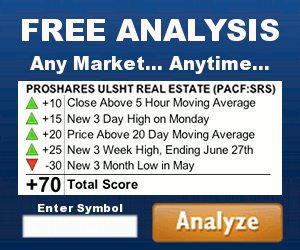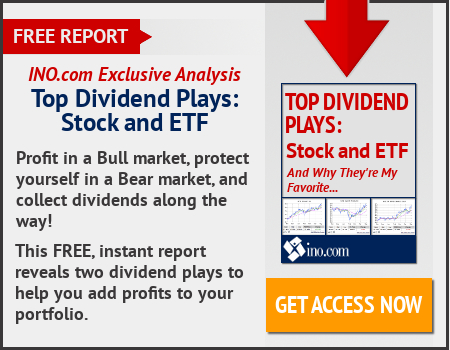 Stocks traded higher ahead of Federal Reserve Chair Jerome Powell's appearance on Capitol Hill. They jumped after Powell signaled a rate cut is possible, noting "crosscurrents have reemerged, creating greater uncertainty" in the US economy. The Dow, S&P 500 & NAZ all hit new intraday highs. The S&P crossed the 3K theshold for the first time. The NAZ needs to finish up 28 for a record close. In Asian markets, China's Shanghai Composite ended 0.4% lower after Chinese producer price inflation came in flat, raising concerns about domestic growth. Hong Kong's Hang Seng added 0.3% & Japan's Nikkei fell 0.2%. In Europe, London's FTSE inched higher, Germany's DAX was off a tad & France's CAC added 0.4%.
Chair Jerome Powell, in testimony, stressed 2 points: The central bank, despite outward pressure from Pres Trump, remains independent & an interest rate cut remains on the table in Jul. "Based on incoming data and other developments, it appears that uncertainties around trade tensions and concerns about the strength of the global economy continue to weigh on the U.S. economic outlook. Inflation pressures remain muted," he said. Stocks curbed losses on his dovish pivot. Traders continue to price in a 100% chance of a reduction in the benchmark federal funds rate at the Fed's upcoming Jul 31 meeting. As expected, Powell largely remained in line with the Fed's message from its Jun meeting: The economy is softening, the US-China trade war is concerning & the case for a rate cut is growing. Minutes from the Jun 18-19 Federal Open Markets Committee meeting, will be released today, will shed further light on policymakers' thinking -- although Powell seemingly suggested in his testimony that some members favored cutting rates. "Many FOMC participants saw that the case for a somewhat more accommodative monetary policy had strengthened," he added. Powell noted that while the economy has performed "reasonably well" during H1, inflation remains well below the Fed's 2% target. The interbank lending rate is currently 2.25-2.50%, the highest in decades, but low by historical standards. Most economists anticipate the Fed will lower by 25 basis points, to 2-2.25%, at the end of the month. But Powell stressed the Fed will "act as appropriate" to sustain the 11-year economic expansion & maintain its independence, despite frequent calls by Trump for the central bank to lower rates. Last week, the pres derided the Fed as the "most difficult problem" facing in the US. "Congress has given us an important degree of independence so that we can effectively pursue our statutory goals based on objective analysis and data," he said. "We appreciate that our independence brings with it an obligation for transparency."
The White House plans to send its replacement for the North American Free Trade Agreement to Congress after Sep 1, setting up a vote by the end of the year, sources said. The White House could submit the bill to Congress as soon as this week to start the approval process. House Dems are meeting in working groups to hammer out issues with the existing agreement. But the White House & Office of the Trade Representative (USTR) disagree over how aggressive a strategy to pursue in getting the deal thru Congress, a senior administration official & a senior GOP aide said. Acting chief of staff Mick Mulvaney & VP Mike Pence's chief of staff Marc Short want to pressure majority House Dems with a deadline so they cannot run out the clock on ratifying the deal. Trade Representative Robert Lighthizer has suggested giving Dems more time to consider it. Despite those differences, the White House & USTR agree the Trump administration needs a more concerted effort to sell the deal to members of Congress unsure about supporting it. The administration could have some breathing room in getting the trade deal approved. Congress is expected to be in session in Sep to resolve budget issues before the end of the fiscal year.
White House is likely to send USMCA trade deal to Congress after Sept. 1, sources say
Gold futures climbed sharply, poised to log their highest finish in a week, as the $ weakened on the back of remarks from Federal Reserve Chair Jerome Powell that were perceived as dovish. He said that the US economy is suffering from a bout of uncertainty caused by trade policy uncertainties & slower global economic growth & he pledged again that the central bank would act as needed to support demand. The Fed would closely monitor developments "and would act as appropriate to sustain the expansion," Powell said, repeating a pledge made in Jun. Against that backdrop, gold for Aug rose $8.60 (0.6%) at $1409 an ounce, on track to settle at its highest since Jul 3. The ICE Dollar Index a measure of the US currency against a basket of 6 major rivals, moved lower after Powell's remarks, trading down 0.3% at 97.226. A weaker $ can be a supportive for commodities priced in the greenback, making them less expensive to users of other currencies.
Gold futures climb as U.S. dollar dips on dovish remarks from Fed Chair Powell
Powell's words created a lot of excitement among traders. The bullish ones are even betting on a 50 point rate cut, but that's hard to believe all considered. For the time being the bulls are in command. However trade issues are not moving forward, very disturbing for a bullish scenario.
Dow Jones Industrials