Dow jumped up 227, decliners modestly ahead of advancers & NAZ fell 6. The MLP index rose fractionally to the 257s & the REIT index dropped 5+ to the 39s. Junk bond funds hardly budged in price & Treasuries continued to be sold. Oil was flattish, holding above 60, (more below) & gold slid back 3 to 1409.
AMJ (Alerian MLP Index tracking fund)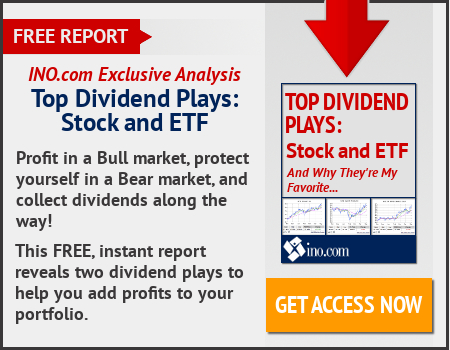 The federal gov's Jun budget deficit narrowed to $8B, the Treasury Dept reported, down nearly 90% from the same month a year ago. The much-lower monthly figure was affected by shifts in the timing of certain federal payments, as well as receipts. Without those shifts the deficit would have been $55B, wider than Jun 2018's $30B shortfall. The gov spent $342B, a decrease of 12% from last year. Receipts were $334B, up 6% from the same month a year ago. In Jun spending fell on military programs, Medicare & veterans' programs, among other areas. But interest payments on the public debt rose, as did outlays on transportation & Medicaid. Receipts of individual withheld & payroll taxes climbed 2%, while corp tax receipts rose by 32%. Customs duties increased by 61%, as Pres Trump has imposed tariffs on Bs of $s in Chinese goods.
The budget deficit for the fiscal year to date is widening compared to the first 9 months of fiscal 2018, as spending has climbed 7% & receipts have grown by just 3%. Thru Jun, the budget gap totaled $747B. Both receipts & outlays are at records for the year to date. The gov's budget year runs from Oct thru Sep. The Congressional Budget Office is forecasting a full-year deficit of nearly $900B, with both spending & revenues projected to rise but the gap between them persisting.

Federal Reserve Bank of NY Pres John Williams said the economy has dimmed somewhat but remains healthy, in comments that didn't say what that means for monetary policy. "The economy is in a good place," Williams said in a speech. But, "after surging ahead last year, the U.S. economy appears now to be growing at a more moderate pace," with growth in 2019 likely to be around 2.25%.


Atlanta Fed leader Raphael Bostic declined to say what he wants to see the central bank do with its short-term rate target at the end of the month but indicated he isn't currently worried about inflation levels. In a generally good economy, "the policy settings needed to sustain this picture are, of course, what my colleagues and I will be wrestling with at our next [Federal Open Market Committee] meeting in a few weeks," Mr. Bostic said in a speech.
ECB officials signaled at their Jun policy meeting that they will consider injecting fresh stimulus into the eurozone economy thru interest-rate cuts or the relaunch of a €2.6T ($2.9T) bond-buying program, amid deep concerns over slowing global growth & trade disputes. The aggressive message came from minutes of the Jun 5-6 meeting.
France's goal is to achieve a global agreement on taxing digital services, finance minister Bruno Le Maire said, after the US go decided to launch an investigation into the new tax on sales in the country by multinational firms which the French dub "les GAFAs." The French gov has argued that such companies headquartered outside the country pay little or no tax & has argued that taxes should be based on digital, not physical presence. After objections to an EU wide levy from Ireland, the Czech Republic, Sweden & Finland, France announced its own tax on big technology firms last year, The new tax was approved by the French senate after it was passed by the lower house, the National Assembly, but Le Maire said the tax will end if a similar measure is agreed internationally. France's new 3% tax will be based on sales made in the country, rather than on profits. While noting that it was the first time in the history of the 2 countries' relationship that a section 301 procedure was open against France, Le Maire reiterated that France's goal was still to achieve a global agreement on the taxation of digital services within the OECD, currently being negotiated. France's position, a Le Maire adviser noted, "has always been that our own tax would then be replaced by the one set up by international agreement." The French Treasury official insisted that the gov had taken all legal "advice and precaution" & argued that the tax affected several European companies also. French officials this week mostly sounded eager this week to defuse the dispute with the US & pointed out that Treasury Secretary Steve Mnuchin is fully participating in the talks to devise an agreement on a global tax, which could happen by the end of next year.
OPEC expects that world demand for its crude oil will decline next year as rivals, including the US, pump more, a downgraded view that comes even as the cartel & its allies have extended a strategy to restrain supplies. OPEC says demand for its crude is expected to average 29.3M barrels per day in 2020, down about 1.3 mb/d from 2019. OPEC has cut its 2019 oil-production growth forecast for its peers, including Russia, now expecting a smaller rise of 2.05M barrels a day. Non-OPEC oil supply is forecast to grow by 2.4 mb/d in 2020, higher than in the current year. This is mainly due to the "debottlenecking" of oil infrastructure in North America & new project ramp ups in Brazil, Norway & Australia. The cartel's monthly report came just a week after the OPEC-plus group extended its reduced output pact for another 9 months, a move it had largely telegraphed to the energy market in advance. Crude oil futures prices slipped in response. The decision came amid rising production from the US — at least before a pullback in stockpiles in recent weeks — & signs of global economic slowing that could sap oil demand. Oil futures rallied yesterday to settle at their highest since May, with US prices up a 5th straight session for the longest streak of gains since Feb. Prices got a boost from data showing a 4th consecutive weekly decline in US crude inventories, dovish comments from Federal Reserve Chair Jerome Powell that pressured the $ & a storm in the Gulf of Mexico raised expectations for short-term disruptions to oil & natural-gas production in the region. With the OPEC report's details, influential Saudi Arabia added to rising inventories with an output increase of 112K barrels in Jun. Nigeria reported a notable output increase of 307K barrels last month. OPEC, as well as the Intl Energy Agency & the US Energy Information Administration, all lowered their view for 2019 oil demand in May & have remained cautious.
OPEC sees lower 2020 demand for its oil; cuts supply forecast for non-cartel peers
The Dow had an excellent day, going over 27K for a new record. But all is not well. NAZ was down with nagging worries about the new tax France wants to impose. More countries, eager to look for additional tax revenue, may copy that move. Then there are the global trade talks which show no sign of reaching agreements. But the bulls are happy to see the Dow closing at the high of the day..
Dow Jones Industrials