Dow shot up 56, advancers over decliners about 3-2 & NAZ soared 73. The MLP index pulled back 1+ to the 283s & the REIT index lost 2+ to the 348s. Junk bond funds were mixed & Treasuries dropped, bringing higher yields. Oil rose above 52 & gold plunged 13 to 1288.
AMJ (Alerian MLP Index tracking fund)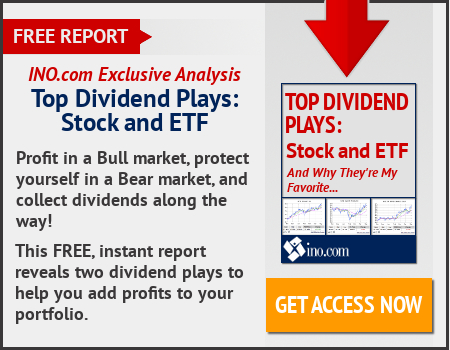 Pres Trump & Rep lawmakers are set to unveil their signature tax reform framework, which will include their desired individual & corp rates as well as the elimination of state & local tax deductions. Senior White House officials said that the writers of the tax reform blueprint, known as the "Big Six" which includes National Economic Council Director Gary Cohn, Treasury Secretary Steven Mnuchin, House Ways & Means Committee Chairman Kevin Brad, House Speaker Paul Ryan, Senate Majority Leader Mitch McConnell & Senate Finance Committee Chairman Orrin Hatch are introducing cutting the corp rate from 35% to 20%. Their proposed corp rate slightly differs from Trump's hope of 15%, but according to administration officials, that was the best agreement they could come to with congressional leaders on Capitol Hill who were on the fence about bringing down the rate to such a low level. The framework will also include cutting back the rate for "pass through" businesses from 39.6% to 25% & the top individual rate will also see a cut from 39.6% to 35%. On the individual side, taxpayers will also see their income brackets broken down from 7 to 3, with the rates being compressed to 12%, 25% & 35%, as well as a doubling of their standard deduction. The idea of giving those at the top of the income scale a tax cut is a reversal from what Trump had been promising. The White House though is also giving the congressional tax-writing committee the option of adding a mysterious 4th individual tax bracket that will be higher than the top proposed 35% rate. It will likely be meant as a way for Trump to keep his promise on not allowing wealthy individuals to receive a tax cut from his plan. One of the more controversial aspects of the tax blueprint is the idea of eliminating state & local tax deductions, also known as SALT, as a way to pay for the extensive tax cuts. One-third of the value of the tax break is used by tax filers in the high-taxed states of NY, NJ & California collectively, according to a study by the nonpartisan Center for a Responsible Federal Budget, & already lawmakers from those states are taking a stand.
An influential group of small businesses applauded a proposal by Trump & Reps to slash taxes. The National Federation of Independent Business called the GOP's framework for tax reform a "good start" & urged lawmakers to take swift action. "We are grateful to the President and congressional leaders for remaining steadfast on tax reform. We are pleased to see that the initial plan calls for reducing taxes on pass-through companies, which represent the overwhelming majority of American small businesses," the group said. Pass-through companies make up 95% of all American businesses. Pass-through companies, including S-corps & LLCs, pass their profits directly to owners, so earnings are taxed at individual rates on the owners' income tax returns. As a result, many small businesses effectively pay a higher tax rate than large corps. The top individual tax rate is currently 39.6%, compared to the top corp rate of 35%. The GOP's initial plan calls for a new rate for pass-through companies of 25%. The NFIB, which represents 325K small businesses in the US, said it will "remain engaged" as the Trump administration & congressional leaders continue to work on tax cuts. "Small businesses need meaningful reform that lowers their tax bill, allows them to invest in their business, create jobs, and grow the economy," the NFIB said.
Small business group applauds GOP tax plan
US stocks jumped higher, spearheaded by rallies in small-cap & technology shares, as Trump prepares to lay out his tax-cut plan. The $ extended gains & bonds fell after Federal Reserve Chair Janet Yellen raised expectations of a Dec interest-rate hike. The S&P 500 remained in a tight range around 2500 & Treasury yields jumped to the highest in 2 months as traders digested Yellen's warning against tightening "too gradually." While traders may not be fully convinced of the Fed's willingness to raise rates again in Dec, the possibility & prospect of corp tax cuts is something they can't ignore. The plan announcement is just be the start of an anticipated brutal fight in Congress, but equity investors were encouraged by a proposal that would allow companies to write off capital expenditures for 5 years. The $ received a push from the prospect of capital inflows as companies take advantage of a proposed one-time repatriation tax.
U.S. Stocks Surge, Dollar Rises on Trump Tax Plan: Markets Wrap
Commerce Secretary Wilbur Ross said that the Trump administration's priorities as it prepares to tackle "bigger" & "more difficult" trade issues with China are better market access, less protectionism & protecting intellectual property rights. Ross spoke after visiting Beijing, where he said he made it clear to Chinese officials that "we do need major change" in the US-China trade relationship, which he said "is too lopsided." Ross met Premier Li Keqiang, China's top economic official, as part of preparations for Pres Trump's visit to the country in Nov. He will also lead a senior trade mission to China that month. Trump & Chinese Pres Xi Jinping met when Xi visited the US in Apr, in a meeting where they agreed on a 100-day plan for trade talks to address Trump's complaints about China's swollen trade surpluses. Ross said that while those talks have yielded some progress, such as a deal to let US beef into China, "we're looking for bigger things and more difficult things than what we had in the first 100 days." He didn't elaborate on specific issues, saying only that at the top of the list is "better market access both for companies operating there physically and for companies exporting there." The US also wants less protectionism & more respect for intellectual property rights from China, Ross said. "The U.S. is actually the least protectionist of any major country and China is one of the most protectionist," he said, while adding that the "frankness and an openness" he saw on his visit to Beijing made him optimistic about the negotiations. Trump has slammed China's large trade surpluses with the US & ordered an investigation into whether Beijing improperly pressures companies to hand over their technology in exchange for market access. Last year, the US ran up a $347B trade deficit in goods with China, accounting for nearly ½ the total. Xi & other Chinese leaders have vowed to let market forces have a bigger role, give equal treatment to foreign & Chinese companies & roll back state industry's dominance. But reform advocates complain little has been done to fulfill those pledges. On North Korean sanctions, Ross said the US would keep them up as part of efforts aimed at denuclearizing the Korean Peninsula. "We've been trying to go step by step gradually increasing the economic pressure on North Korea," Ross said. "If nothing else happens in terms of other alternative solutions, you can bet the U.S. will increase the pressure as best we can."
The economy is likely to remain on a slow-growth track with subdued inflation, meaning the Federal Reserve can hold interest rates steady, St. Louis Fed Pres James Bullard said. "The current level of the policy rate is appropriate given current macroeconomic data," Bullard said. In his speech, Bullard addressed what he said were 3 central questions for interest-rate policy. First, he said the US economy would remain in a slow-growth 2% trench, even though Q2 GDP data showed some improvement. Other recent data have come in weaker than expected and the hurricanes have caused substantial damage, he said. Secondly, Bullard said he did not think the downside inflation surprise in H1 would reverse over the rest of the year. And lastly, the strong labor market would not put upward pressure on inflation, he added. Bullard has forecast no more rate hikes thru 2020. That puts him at the low end of the dot plot that tracks policy-maker expectations & at odds with Fed Chair Janet Yellen. Yesterday, Yellen said she intends to keep raising interest rates gradually, saying it would be "imprudent" to keep monetary policy on hold until inflation is back to 2%.
Stocks are feeling good about a new tax plan. Trump's finished plan for taxes is far from final. Those guys in DC will work it over & the final product, assuming there is a final product, can be much different. Consider his proposal as the 1.0 version which will need to evolve to the 8.4 version before Congress will vote on. But Dow likes what it hears & is only inches from setting another record.
Dow Jones Industrials