Dow gained 70 to yet another record, advancers over decliners nearly 2-1 & NAZ went up 21. The MLP index rose pennies to the 283s & the REIT index was fractionally lower to the 357s. Junk bond funds did little & Treasuries were sold. Oil slid back pennies in the 49s & gold lost 10 as stocks rallied.
AMJ (Alerian MLP Index tracking fund)
| | | | | | | |
| --- | --- | --- | --- | --- | --- | --- |
| CL=F | Crude Oil | 49.81 | | -0.08 | -0.2% | |
| | | | | | | |
| --- | --- | --- | --- | --- | --- | --- |
| GC=F | Gold | 1,315.70 | | -9.50 | -0.7% | |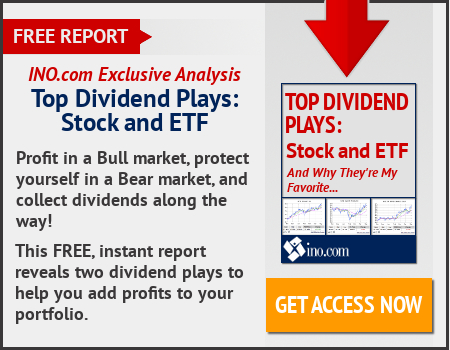 Stocks added to records, the $ halted a 2-day drop & Treasuries slipped as investors remained bullish on the American economy ahead of the Fed's policy meeting. Gold fell as demand for havens faded. The S&P 500 held above 2500, the Stoxx Europe 600 jumped the most in almost a week & equities increased from Australia to Hong Kong. The pound slid before Bank of England Governor Mark Carney gpeech amid more bickering over Brexit. After last week's gains for risk assets, which owed more to a lack of bad news than to any positive catalysts, focus now turns to the Fed meeting this week. While the central bank is widely expected to keep the benchmark rate unchanged, close attention will be paid to the chance of an increase later in the year and on whether officials will announce the start of a reduction in the bank's $4.5T balance sheet. In the background, geopolitical risks refuse to dissipate. The US seeks a peaceful resolution to the tension with North Korea, but is prepared to use military force if diplomatic efforts fail to end the nuclear standoff, Sec of State Rex Tillerson said. The comments were made ahead of Pres Trump's first address before the UN.
US homebuilders are feeling less optimistic about their sales prospects, reflecting concerns that rebuilding efforts following hurricanes Harvey & Irma will drive up costs for construction labor & materials. The National Association of Home Builders/Wells Fargo builder sentiment index slipped to 64 this month, down 3 points from a downwardly revised reading of 67 in Aug (readings above 50 indicate more builders view sales conditions as good rather than poor). The index has been above 60 since Sep last year. The latest index fell short of predictions, which called for a reading of 67. Readings gauging builders' view of sales now & over the next 6 months declined from last month & a measure of traffic by prospective buyers also fell.
Rep Kevin Brady, chairman of the House Ways & Means Committee, stressed the importance for lawmakers to pass a budget plan in order for tax reform to be completed. "No budget, no tax reform; that's clear," he said. "That really needs to be completed by mid-October because that gives us the runway -- the rules -- that allow us to land tax reform on. When that budget is complete, the [House] Ways and Means Committee will bring forward and begin action on tax reform." While top GOP lawmakers & Trump administration officials (known as the "Big Six") remain divided on tax reform, House Rep still promise to release more details about their latest plan next week. "You'll see details about our business and individual rates that we proposed going forward on tax reform, a dramatic simplification of how we tax so families can keep more of what they earn and our businesses can compete anywhere in the world and win, especially here at home," Brady said, adding that there won't be details on "every aspect" of the tax code. Brady's Rep counterpart in the Senate, Ted Cruz, recently outlined his ideas for tax reform, based on the principles of "growth, simplicity and fairness
Opens a New Window.
." His plan includes creating a low, flat rate; lowering the corp rate; the ability to file taxes on a postcard & allowing immediate expensing, in an effort to promote jobs & greater incomes for Americans. "The best lever for job growth -- for more jobs and higher wages -- is cutting taxes and simplifying taxes," Cruz said. Brady said his committee welcomes Cruz's ideas, including his proposals for a postcard-style system & expensing, which the Texas congressman said is key to growth & boosting the US economy. "We want to drive our business rates, for every size business, as low as we can. And then we want to drive the incentives for investment as high as we can," Brady added.
As has become routine, this will probably be another exciting week for the stock market. There will be plenty going on at the UN (including in backrooms) & Janet will give her report on the Fed at mid-week. The Dow has officially risen 4K since the election & wants to go higher despite numerous difficulties in the air. Since Trump was elected, investors who bought stocks have done very well.
Dow Jones Industrialse