Dow jumped up 63 (closing near the highs), advancers over decliners 5-4 & NAZ added 6. The MLP index was fractionally higher to 283s & the REIT index lost 1+ to the 356s. Junk bond funds fluctuated & Treasuries were sold. Oil declined (more below) & gold dropped 14 to 1310.
AMJ (Alerian MLP Index tracking fund)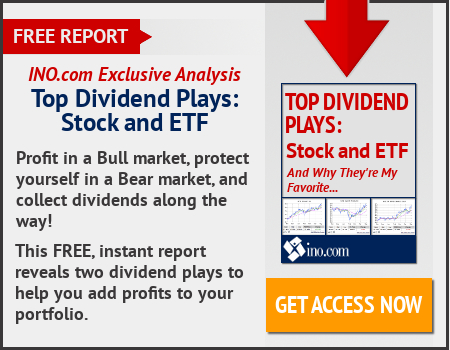 Wisconsin Gov Scott Walker signed into law a $3B incentive package for electronics giant Foxconn Technology Group at Gateway Technical College near Racine. That southeast part of Wisconsin is where the Taiwan-based company plans to build a massive display-screen manufacturing plant that could thousands of people. The incentive package is the largest in US history offered by a state to a foreign corporation & is 10 times larger than any previous state incentive in Wisconsin.
The Federal Reserve is set on Wed to announce the start of a plan to trim its $4.5T portfolio of assets, much of it amassed in response to the 2007-2009 financial collapse, marking another milestone in bringing to an end the crisis-era measures. If Fed Chair Janet Yellen gets her way, financial markets that had swung wildly with past shifts to the policy will barely shrug when the asset reduction begins, probably in Oct. The plan is for the Fed to stop buying bonds so gradually that it will take years for its holdings to shrink to $3T, around where some policymakers & economists estimate it will settle. The Fed's asset holdings stood at about $900B in mid-2008, before it began buying bonds to spur hiring & economic growth. Years of planning & months of careful public messaging should make the asset-unwinding process about as riveting as "watching paint dry," according to Reserve Bank of Philadelphia Pres Patrick Harker. The central bank is expected to leave interest rates unchanged at its Sep 19-20 policy meeting, with markets pricing in a 52% chance of a rate hike coming at a Dec meeting.
Oil hovered below $50 a barrel as oil demand is seen decreasing with refiners set to begin seasonal maintenance. Futures slipped almost 1½% at midday after a 5% by gain last week. Crude demand typically takes a hit when refineries shut down key units involved in processing oil into fuels. As futures hit the $50-a-barrel level, producers accelerate the use of hedges to lock in future profits. Meanwhile, for the 3rd time this month, a hurricane is heading toward the Caribbean. While oil has gained strength this month & peeked above $50 during 3 sessions, prices have failed to close above that crucial threshold even as members of OPEC worked to curb a worldwide supply glut. The global cushion of spare production capacity will shrink without further investment in exploration & output, according to the International Energy Agency. West Texas Intermediate for Oct delivery declined 38¢ to $49.51 a barrel.
Honda (HME) is investing $267M & adding 300 jobs at 2 Ohio factories as it begins mass production of the redesigned Accord flagship sedan for 2018. The investments include $220M for hundreds of new welding robots & other upgrades at its Marysville assembly plant & $47M for its engine plant in nearby Anna to start building the company's first turbocharged engine. Honda already announced a combined $149M investment to begin building a new 10-speed automatic transmission for the Accord at factories in Tallapoosa, Georgia & Russells Point, Ohio. The investments help take the Accord in a sportier direction, with a lower & wider stance and more interior room. It's a repeat of the playbook Honda followed with the Civic compact redesign for the 2016 model year, which enabled the company to withstand that segment's slump better than the cpmettion. "The Civic we introduced in 2015 is head and shoulders above the competition in retail sales," said Ray Mikiciuk, assistant VP for Honda's US sales operations. "We fully expect the 2018 Accord to have the same impact on the mid-sized sedan segment."
Boeing (BA), up 4+, & Caterpillar (CAT), up 2+, gave the Dow another record close. Sep is traditionally the hardest month for stocks, not in 2017. Dow is up 400 while North Korea fired missiles & 2 major hurricane hit the US. However, the battleground in DC is somewhat quieter. Still messy, but less hostile than in recent months. The Fed meeting at mid-week should not provide fireworks & hopefully the UN (& North Korea) will also be quiet.
Dow Jones Industrials