Dow rose 64, advancers over decliners 3-2 & NAZ gained 19. The MLP index lost 1+ to the 282s & the REIT index was fractionally higher to the 358s. Junk bond funds went higher & Treasuries drifted lower. Oil edged up pennies, getting close to 50 (more below), & gold dropped 4 to 1325 (off about 2% this week as stocks rallied).
AMJ (Alerian MLP Index tracking fund)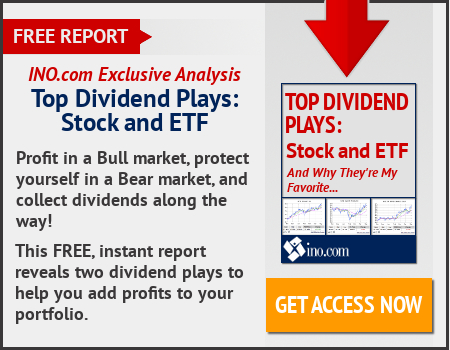 Factory activity in NY was strong this month after reaching a 3-year high in Aug. The Federal Reserve Bank of NY said that its Empire State manufacturing index dipped to 24.4 in Sep, a level that still points to a brisk pace of growth for factories. The Aug reading of 25.2 had been the highest since Sep 2014. New orders, shipments & hiring all increased this month. Manufacturers were also investing more in their plants & were confident that business would keep improving over the next 6 months. The index measures sentiment among firms in NY State & is closely followed by economists because it provides an early read on factory output nationwide. Manufacturing has enjoyed a period of steady growth after slumping for parts of 2015 & 2016. Manufacturers have steadily hired this summer. They added 36K factory jobs in Aug, 26K in Jul & 21K in Jun.
Macy's (M) is increasing the number of temporary workers it's hiring for distribution & warehouses for the holiday season as it chases fast growing e-commerce sales. But overall holiday hiring will fall nearly 4%. Macy's says it will be hiring 18K workers to fulfill online orders & other tasks at warehouses devoted to e-commerce operations. That's an increase of 3K from a year ago. Overall, Macy's temporary hiring is expected at 80K, down from 83K a year ago. The overall decline contrasts with other store chains that are hiring more workers than last year. Hiring plans provide hints to a store's expectations for the holiday season, which accounts for 20% of all retail sales during the year, according to the National Retail Federation, the nation's largest retail trade group. Like all department stores, Macy's has wrestled with weak sales as customers go online & also increasingly spend money on things other than clothing, where it's also facing more competition. The stock went up 56¢. If you would like to learn more about Macy's, click on this link:
club.ino.com/trend/analysis/stock/M?a_aid=CD3289&a_bid=6ae5b6f7
The number of rigs exploring for oil & natural gas in the US fell by 8 this week to 936, but up from the 506 rigs that were active a year ago. Baker Hughes said that 749 rigs sought oil & 186 explored for natural gas this week. One was listed as miscellaneous. Among major oil- & gas-producing states, West Virginia added one rig. Louisiana & Texas each lost three rigs. Colorado, New Mexico & North Dakota each shed one. Alaska, California, Ohio, Oklahoma, Pennsylvania, Utah & Wyoming were unchanged. The US rig count peaked at 4530 in 1981 & bottomed out in May of 2016 at 404.
OPEC this week forecast higher demand for its oil in 2018 & pointed to signs of a tighter global market, indicating its deal with non-OPEC states to cut output is helping tackle a glut. That was followed by a report from the International Energy Agency (IEA) saying the glut was shrinking thanks to strong European & US demand, as well as production declines in OPEC & non-OPEC countries. West Texas Intermediate crude was down 21¢ at $49.68 a barrel. But the contract had a nearly 5% weekly gain, also its strongest in almost two months. Data on this week's US oil rig count, an early indicator of future output, showed energy firms last week cut the most oil rigs in a week since Jan as a 14-month drilling recovery stalled due to weak crude prices. Oil investors eyed further impact from increasing crude demand from US oil refineries restarting after hurricane outages. On Wed, 13 of 20 affected US refineries were at or near normal operating rates & another 5 were restarting or ramping up, according to IHS Markit.
Oil holds near five-month high in most bullish week since July
The stellar performance by the Dow caused me to make a mistake in my prior post when reporting its staggering gain since the election. The Dow is not up nearly 3K, but an even more impressive 4K. This week's advance is so-so at 150. Considering the effects from 2 hurricanes, that's not all that bad. Dysfunctional DC has been relatively quiet this month which has been helpful for stocks, while North Korea has been more active firing another missile. The bulls remain very happy.
118
Dow Jones Industrials