Dow surged 217, advancers over decliners an impressive 4-1 & NAZ gained 63. The MLP index added 1+ to the 281s & the REIT index jumped up 2+ to 360. Junk bond funds crawled higher & Treasuries retreated. Oil slid lower (more below) & gold declined as stocks advanced.
AMJ (Alerian MLP Index tracking fund)
| | | | | | | |
| --- | --- | --- | --- | --- | --- | --- |
| CL=F | Crude Oil | 47.06 | | -0.42 | -0.9% | |
| | | | | | | |
| --- | --- | --- | --- | --- | --- | --- |
| GC=F | Gold | 1,339.50 | | -11.70 | -0.9% | |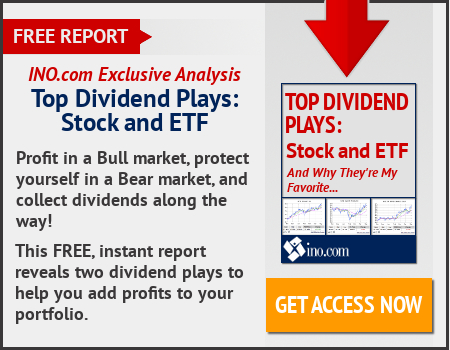 Florida is drenched, tattered -- but fortunate. Hurricane Irma weakened as it moved past Tampa, leaving in its wake a state that avoided the worst predictions of its destruction by sea & storm. By one estimate, the cost of total damages dropped to $49B from $200B earlier. Still, at least 5.6M were without power, Ms displaced & as much as 15" of rain were forecast in what may yet go down as one of the worst storms in Florida's history. The center of the system, the 2nd major hurricane in a week, was expected to soften to a tropical storm by the PM, the National Hurricane center said. As the storm headed north, threatening torrential rains in Atlanta, a storm-surge warning was discontinued for parts of southern Florida. "Miami and Miami Beach, we didn't dodge a bullet, we dodged a cannon," Miami Beach Mayor Philip Levine said. As of 8 AM, Irma had weakened to become a tropical storm, with top winds of 70 miles per hour & was about 105 miles north of Tampa . The storm will leave 8-15" of rain in its wake in parts of northern Florida. Even a weaker Irma possessed the power to disrupt. Atlanta, with its dense canopy of trees, was effectively shut down today as intensifying winds threatened to bring down limbs & power lines. Area schools were closed along with most courts & gov offices; the public transportation system, called Marta, discontinued service for the first time in its history. The city's legendary traffic was not to be seen as rain fell during rush hour. But Irma's impact was falling short of predictions by a number of measures. On Fri, Florida Power & Light utility was warning that 4.1M of its customers could lose power. Currently about 3.6M were down. About 200K Georgia Power customers mostly in coastal & southern regions are without power.
Estimates for Irma Damage Are Slashed After the Hurricane Weakens
China is joining France & Britain in announcing plans to end sales of gasoline & diesel cars. China's industry ministry is developing a timetable to end production, sale of traditional fuel cars & will promote development of electric technology, state media said. No possible target date was given, but Beijing is stepping up pressure on automakers to accelerate development of electrics. China is the biggest auto market by number of vehicles sold, giving any policy changes outsize importance for the global industry. A deputy industry minister said at an auto industry forum on Sat his ministry has begun "research on formulating a timetable to stop production and sales of traditional energy vehicles." France & Britain announced in Jul they will stop sales of gasoline & diesel automobiles by 2040 as part of efforts to reduce pollution & carbon emissions that contribute to global warming. Communist leaders also want to curb China's growing appetite for imported oil & see electric cars as a promising industry in which their country can take an early lead. China passed the US last year as the biggest electric car market. Sales of electrics & gasoline-electric hybrids rose 50% over 2015 to 336K (40% of global demand). US sales totaled 159K. Beijing has supported electric development with $B in research subsidies & incentives to buyers, but is switching to a quota system that will shift the financial burden to automakers. Under the proposed quotas, electric & hybrid gasoline-electric vehicles would have to make up 8% of each automaker's output next year, 10% in 2019 & 12% in 2020. Automakers that fail to meet their target could buy credits from competitors that have a surplus. Beijing has ordered state-owned Chinese power companies to speed up installation of charging stations to increase the appeal of electrics.
Oil prices were lower on concerns that Hurricane Irma's pounding of heavily populated areas of Florida could dent oil demand in the world's top oil consuming nation. Losses were capped by weekend talks between Saudi Arabia's oil minister & counterparts over a possible extension to a pact to cut global oil supplies beyond next Mar. West Texas intermediate crude advanced by 22¢ cents to $47.70 a barrel. Hurricane Irma knocked out power to nearly 5.8M Florida homes & businesses after Ms were told to evacuate ahead of the storm. It comes on the heels of Hurricane Harvey, which struck the US oil hub of Texas 2 weeks ago, knocking out ¼ of the nation's refineries, many of which are now restarting operations. The 2 hurricanes are expected to inflict a "bearish shock" on oil balances in Sep, denting global demand by 900K barrels per day (bpd) & supply by around 300K. The longer-term focus, however, was on discussions over a possible extension to the 15-month production pact between members of OPEC & non-OPEC producers including Russia & Kazakhstan. The deal aims to curb an oil supply glut that has weighed on crude prices for more than 3 years.
The Dow is back over 22K as threats from Irma & North Korea diminish. But there are still plenty worries. Just dealing with the damage will take weeks. North Korea is not going away. And dysfunctional DC has fewer days to pass important legislation. But the ever optimistic bulls are happy, at least for the time being.
Dow Jones Industrials