Dow gained 39, advancers over decliners more than 2-1 & NAZ added 6. The MLP index gained 1 to the 282s & the REIT index added a fraction in the 355s. Junk bond funds went up in price & Treasuries were sold. Oil crawled up pennies in the 47s while gold tacked on another 8, taking it to 1330.
AMJ (Alerian MLP Index tracking fund)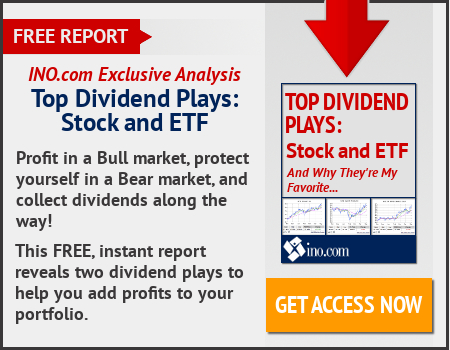 Stocks were higher, with the major indices hovering near record levels, after a tepid Aug jobs report reduced the odds of another rate hike this year. Trading was light. The Dow crossed the 22K barrier for the first time in more than 2 weeks, while the S&P recorded its 6th straight day of gains. Data showed the US economy added 156K jobs in Aug, below the 180K expected. The unemployment rate edged up to 4.4% from 4.3% & average hourly earnings increased 0.1%, below the 0.2% rise expected. The sluggish wage growth follows data from yesterday that showed annual inflation in Jul advanced at its slowest pace in more than 1½ years. US short-term interest rate futures rose slightly, reflecting expectations that the Federal Reserve will not raise interest rates before mid-2018. The data, however, was seen as sufficient enough for the Fed to start unwinding its massive debt portfolio in Sep.
Wall St higher as tepid jobs data lowers rate hike chance
Estimates of the size of a Hurricane Harvey aid package for Texas & Louisiana rose, with one proposal being drafted for $150B , while the White House promised to make a request for funding soon to Congress. The Trump administration will make a request to Congress shortly for funds to help recovery efforts from Harvey, which caused devastating flooding, White House homeland security adviser Tom Bossert said. He said that an aid funding request will likely come in stages as more is known about the storm's impact. Trump has prepared a request to Congress for an initial $5.9B in aid, an administration official said. Taxpayers are likely to face a bill for Harvey near the $110B for 2005's Hurricane Katrina. Estimates on the amount of the Harvey aid varied widely. Rep Sheila Jackson Lee, a Dem from Houston, was crafting legislation for $150B in emergency funding thru nearly 2-dozen gov agencies & depts. Texas Governor Greg Abbott said the state could need more than $125B. Figures of $50-80B were cited by Rep Pete Sessions of Texas & Leonard Lance of NJ. The Federal Emergency Management Agency's disaster relief fund had only $3.3B when the storm struck. A Rep leadership source said Congress was expected to consider & vote on an initial allocation of Harvey aid in the first ½ of Sep.
US consumer sentiment climbed in Aug from Jul as consumers remained optimistic about their personal financial conditions, although confidence was not quite as strong as economists had estimated. The Univ of Mich consumer sentiment index rose to 96.8 from a final reading of 93.4 the month before. The result fell short of expectations for a reading of 97.4 & also slipped from a preliminary reading of 97.6 two weeks earlier. "The Sentiment Index has been higher during the first 8 months of 2017 than in any year since 2000, which was the peak year of the longest expansion in U.S. history," said Richard Curtin, chief economist for the survey. Curtin said respondent assessments of their personal financial circumstances are near record highs, fueled by low unemployment, inflation & interest rates, and gains in home prices & stock portfolios. Few consumers in the survey made reference to recent turbulent events, such as the violent protests last month in Charlottesville, Virginia, & continued political tensions with North Korea, Curtin said. Hurricane Harvey, which has ravaged the Houston area over the last week with record rainfall & flooding, occurred too late in the survey cycle to register a measurable effect on consumer attitudes.
US construction spending drops 0.6% in Jul, with weakness in nonresidential & gov building.
The Greek economy grew for the 2nd straight qtr, provisional figures released showed in a development that's likely to raise hopes that the debt-laden economy is on more stable ground following years of crisis. Figures from the Hellenic Statistical Authority showed that the Greek economy, battered by years of crisis, expanded by a quarterly rate of 0.5%. As a result, the economy is 0.8% bigger than the same qtr last year. Greece has been struggling thru a financial crisis since 2010, & has been dependent on €Bs in rescue loans from 3 intl bailouts. The emergency loans came with strings attached. The economy was put under the strict supervision of its creditors, & successive Greek govs have had to impose harsh austerity measures, including pension & salary cuts & repeated waves of tax hikes. The crisis saw the economy contract by about a qtr, a depression that has seen unemployment & poverty rates swell across the country. Prime Minister Alexis Tsipras' office said that the growth reported "proves beyond any doubt that Greece has turned the page." "We are continuing the efforts for fair development with the protection of labor and the building of a new productive model," it said.
The US Energy Secretary has approved up to 4.5M barrels of crude oil to be released from the Strategic Petroleum Reserve in response to the impact from Tropical Storm Harvey, a spokeswoman said. That marks an additional 3.5M barrels on top of the 1M barrels of oil approved as of yesterday. "In response to the impacts from Hurricane Harvey, the U.S. Secretary of Energy has authorized the Strategic Petroleum Reserve (SPR) to negotiate and execute emergency exchange agreements for up to 4.5 million barrels of crude oil from SPR's West Hackberry and Bayou Choctaw sites," Jess Szymanski, a Dept of Energy spokeswoman, said.
Stocks largely fluctuated today with a bias on the buy side. Tues, traders will return from holiday/vacation to bring more excitement. Figuring out how to help the Houston area recover & then what to do about the "must legislation" that needs to get passed in a short month will be very challenging. Additionally, Sep is statistically the toughest month for stocks.
Dow Jones Industrials