Dow rose 39, advancers remained slightly ahead of decliners & NAZ inched up 5. The MLP index added 2+ to the 283s & the REIT index fell 1+ to the 355s. Junk bond funds were mixed & Treasuries continued weak. Oil shot up to the 49s (more below) & gold pulled back 6 to 1326.
AMJ (Alerian MLP Index tracking fund)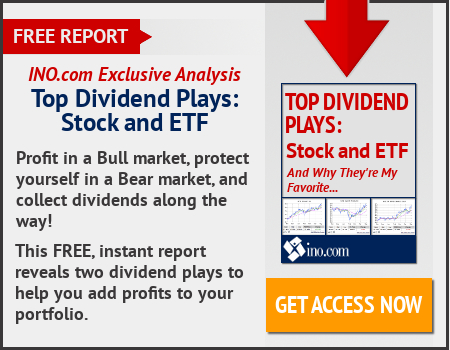 Trump administration officials & congressional Rep leaders are promising a new framework in 2 weeks for legislation that would overhaul the US tax code, though they've shied away from releasing any details about how the changes would affect individuals or corps. Time is growing short for legislative action on taxes in 2017 & the promise of a framework during the week of Sep 25, a document that House Ways & Means Chairman Kevin Brady described as the "core elements of tax reform" -- comes as Pres Trump is focusing on trying to attract Dem support. 3 Dem senators joined the pres for a White House dinner yesterday aimed at winning their support on a tax bill. Trump has another meeting scheduled shortly with a bipartisan group of moderate House members, the Problem Solvers. And he's invited the Dem leaders of the House & Senate, Nancy Pelosi & Chuck Schumer, to dine with him at the White House for dinner. While such details as the corp tax rate & the tax brackets that would apply to individuals remain secret, Senator Joe Manchin, a West Virginia Dem who dined with Trump yesterday, said that the pres is pitching tax relief for the middle class, not "a tax cut for the rich." Still, even amid the bipartisan approach, lawmakers are laying the groundwork for getting legislation thru the Senate without Dem support. During a closed-door meeting today, Brady thanked House Reps for their hard work on a tax overhaul & emphasized that it's more important than ever for the GOP to deliver on its tax promises. Brady, a Texas Rep, told members that following the framework's release this month, the focus will turn to the House & Senate completing the budget process by mid-Oct, adding that the budget is necessary for a tax revamp.
Top House Tax Writer Says Overhaul Framework Is Coming the Week of Sept. 25
Early estimates from economists suggest the twin hurricanes that slammed the US will have a sizable negative impact on Q3 growth numbers. They shaved GDP estimates, with paring 0.4 percentage points on the low end of the range to trimming 0.8 points on the high end. Most see the biggest hit from Harvey, with only modest reductions of 0.1 or 0.2 points from Irma. One clear positive: The US economy was doing well before the hurricanes hit & had been estimated to grow near 3%, almost a point above trend. Most economists see Q4 getting a boost as rebuilding begins, but had not yet estimated the impact. Yesterday, Treasury Sec Steve Mnuchin said: "There clearly is going to be an impact on GDP in the short run. We will make it up as we rebuild. That will help GDP." The extent of damage from Irma is less clear as its effects were more spread out thru Florida. Forecasters cautioned that Irma estimates could rise in coming days & weeks.
Hurricanes Irma, Harvey to have big negative impact on 3rd-quarter GDP
The federal gov ran a budget deficit of $108B in Aug, the Treasury Dept said, just slightly more than in the same month a year ago. For the fiscal year to date, however, the shortfall is running well ahead of where it was in Aug of last year. Thru this Aug, the deficit is $674, up 9% from the year-ago period. The budget year runs Oct thru Sep. So far this fiscal year, spending is up 3% compared to a year ago & receipts are up 2%. The Treasury said that, if not for timing-related issues including one less Fri in fiscal 2017, the year-to-date shortfall would have been higher, at $705B. In Aug, receipts of individual taxes declined by 1% as overall receipts dipped by 2%. Spending in the month fell 1%, with spending down notably on agriculture, education & other programs.
A 15% corp tax rate has been a key part of Trump's tax reform plan. With Trump showing more willingness to work with Dems in an effort to push thru legislation, many are questioning the pres's ability to achieve the desired 15% corp tax rate. Office of Management & Budget Director Mick Mulvaney addressed those concerns on this AM, "We'll go to whoever will help us get it down to 15%. The president and I just talked not 15 minutes ago and he's adamant about this 15% rate, pointed out accurately by the way that even in China, for certain companies, the rate is 15%. So to think we can compete internationally at 20% and 25% [is] not sitting very well, we're pushing hard for that 15% number." He said, the potential repatriation that would result from a 15% corp tax rate would be a boost to the US economy. "You switch from a system that encourages businesses to leave the United States to one that encourages businesses to come here. And that has an impact not on just things like the trade balance but on employment, on economic growth." When asked why Dems would be opposed to such a low corp tax rate, Mulvaney said, "I've been around the town long enough to be just a little bit cynical and know that any corporate tax reduction will be portrayed by some members of the other party as giveaways for the wealthy, giveaways for the big corporation, giveaways for the top 1%. So, it's fairly easy to demagogue it, to politicize that issue." Mulvaney then explained why the administration does not want the tax package to be revenue neutral. "We want the biggest reduction we can get, we want the most sweeping reform that we can get and I do not think that revenue neutrality is at the top of our priority list." He sees the potential economic growth from tax reform as a long-term boost to revenue for the gov. "You and I have talked before about this concept of MAGA-nomics, 3% growth again for the foreseeable future, what that does to the size of the economy, what it does in terms of creating jobs, what it does in terms of raising money for the government."
Oil prices rose after the International Energy Agency (IEA) said a global surplus of crude was starting to shrink, even though US data showed another big increase in crude inventories due to the ongoing effects of Hurricane Harvey. US gasoline & distillate stocks fell sharply as Harvey shut nearly a ¼ of the nation's capacity with major Gulf Coast refineries only starting to come back to life in the last few days. The Energy Information Administration's weekly data showed a build of 5.9M barrels of crude, exceeding expectations for a 3.2M-barrel hike. Much of that was because of a near 10M-barrel increase in stocks in the Gulf region & as crude production rebounded from a brief Harvey interruption. US crude futures were up 53¢ (1.1%) to $48.75 per barrel. US crude production rebounded to an average of 9.35M barrels per day from 8.78M bpd a week earlier, entirely the result of increases in the lower 48 states. US gasoline stocks slumped 8.4M barrels, the largest one-week decline since the Energy Dept started recording the data in 1990, while distillate stocks fell 3.2M barrels. The Intl Energy Agency noted that the country's reliance on the Gulf Coast makes it vulnerable to similar events like Harvey, saying "normal operations are too important to fail." It recommended that the US strengthens its energy security to address events, such as hurricanes, by potentially adding oil products to gov-held inventories. Overall, the IEA said in its monthly report that robust global demand & an output drop from OPEC & other producers should help balance inventories. The assessment echoed a report by OPEC forecasting higher demand for its oil in 2018 & pointing to signs of a tighter global market. OPEC agreed with non-member nations last year to cut supply by 1.8M bpd through Mar 2018 & major nations are seeking to extend that agreement further.
Oil rises as IEA sees demand boost; U.S. fuel stocks slump
There is more activity in DC. Trump is pushing those guys which generates a lot of talk about new legislation. However there is only a little more than that ½ a month for time sensitive legislation. Tax reform is being addressed, but a new tax code seems far, far away. The chart below shows the Dow is holding up well near record levels with all the uncertainty. And gold continues at fairly high levels.
Dow Jones Industrials