Dow went up 61, advancers over decliners more than 3-2 & NAZ rose 22. The MLP index was up pennies in the 281s & the REIT index dropped 4 to the 356s. Junk bond funds were little changed & Treasuries headed lower. Oil was fractionally higher in the 48s & gold was essentially even at 1335.
AMJ (Alerian MLP Index tracking fund)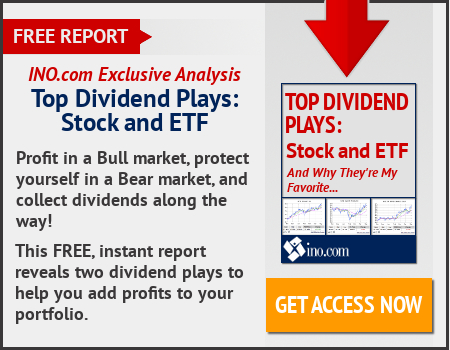 The US median household income rose to a record last year & the poverty rate fell, as steady economic growth helped improve the lot of more Americans, according to annual data from the US Census Bureau. Median, inflation-adjusted household income increased 3.2% to $59K last year, from $57K in 2015. Median incomes for black & Hispanic households rose at more than double the rate of white households & female householders outpaced males. The poverty rate declined to 12.7% from 13.5%, representing 40.6M Americans. The results show improving incomes helped to make a further dent in poverty in 2016, which was Pres Obama's final year in office. Strength in the labor market likely played a role. The economy added 2.2M jobs last year & the unemployment rate had declined to 4.7% by year end. It's fallen further in recent months to a 16-year low. While poverty is declining gradually, a sustained acceleration in wages remains elusive in this expansion. Last year's poverty rate wasn't "statistically different" from the 12.5% pre-recession level in 2007. The annual report gives a more comprehensive, though less timely, snapshot than the Labor Dept's monthly employment report, which shows average hourly earnings of workers on private nonfarm payrolls, or the Commerce Dept's monthly personal income report. The share of people without health insurance coverage for 2016 declined to 8.8% (28M), from 29M in 2015. Real median incomes for family households increased 2.7% to $75K, for nonfamily households the gain was 4.5% to almost $36K last year.
US job openings unexpectedly rose to a record in Jul, indicating resilient demand for workers, Labor Dept figures showed. The number of positions rose 54K to 6.17M (est. 6M) from 6.12M in Jun. Hiring increased to 5.5M from 5.43M, the hiring rate also rose. 3.16M Americans quit their jobs, up from 3.13M & quits rate rose to 2.2% from 2.1%. Layoffs declined to 1.78M from 1.81M. A rising trend in available positions highlights robust labor conditions as steady sales & economic growth keep companies on the hunt. A tighter job market has also placed a premium on skilled & experienced employees, helping explain why economists anticipate smaller monthly payrolls growth as those workers are on staff. In Aug, the economy added fewer jobs than forecast while the unemployment rate crept up from a 16-year low. The JOLTS report also showed more people quitting their jobs, considered a gauge of workers' willingness to leave their place of employment because they're confident of finding a better position. That indicates larger wage gains may soon start to materialize. The quits rate, which matched its post-recession high, is among indicators of labor-market slack that Federal Chair Janet Yellen monitors. There were 1.1 unemployed people vying for every opening in Jun, down from 1.9 when the recession began at the end of 2007. In the 12 months thru Jul, the economy created a net 2.1M jobs, representing 63.6M hires & 61.5M separations.
Job Openings in U.S. Climbed to Record 6.17 Million in July
McDonald's (MCD), a Dow stock & Dividend Aristocrat, suffered its worst stock decline in more than a year on mounting fears that storms in Florida & Texas will weigh on results this qtr. The concerns escalated today after data tracker M Science said its sales projections for the fast-food chain are below estimates. 2 major storms have battered the US in recent weeks, with the impact centered on 2 of the nation's 3 most populous states. Hurricane Harvey struck Texas late last month, with Irma hitting Florida in the past weekend. Though MCD is less exposed to the markets than other restaurant chains, thanks to its global footprint, the company has more than 2K locations combined in the 2 states. M Science CEO Michael Marrale said his firm has evaluated purchasing, traffic & regional performance trends for MCD. The analysis indicates that the company will miss consensus estimates for domestic revenue & same-store sales, he said. The stock gave back 5+ to the 156s.
McDonald's Falls on Concern That Storms Will Hurt Sales
Apple (AAPL), a Dow stock, CEO Tim Cook took the stage at the Steve Jobs Auditorium on the new company campus for the company's biggest product launch in years, which was expected to include a completely redesigned top-of-the-line iPhone. Cook opened the event, where the company is also expected to roll out 2 other new phones, an upgrade to the Apple Watch & a higher-definition Apple TV, with a tribute Jobs, who died in 2011. The Apple building itself was considered to be Jobs' final product & Cook spent a few minutes boasting about the design, energy-saving features & public spaces at the new campus, including a flagship Apple Store. The theater, never before open to the public, features an expansive glass-enclosed lobby, with 2 massive white stone staircases leading down to the auditorium. Inside, the decor is similar to that of Apple stores, with hard maple flooring & tan leather seats. The new products & the holiday shopping season that follows are the most important for AAPL in years. The company has sold more than 1.2B iPhones over the past decade & ushered in the era of mobile computing, but last year had a substantial decline in revenue as many consumers rejected the iPhone 7 as being too similar to the iPhone 6. AAPL hopes the new high-end phone, expected to be called the iPhone X, will silence critics who say the company has lost its innovation edge. The stock lost about 1 on nervousness about the event.
Senate Reps are struggling with how many $B's Pres Trump's tax code overhaul will add to the deficit as they work on a GOP budget plan that's a prerequisite to any far-reaching change in the nation's tax system. Senate Majority Leader Mitch McConnell & GOP members of the Budget Committee are meeting today with 2 top administration officials to make progress on forging the budget plan, which is required to stave off potential Dem blocking tactics & pass the subsequent tax bill only with GOP votes. The as-yet-undrafted bill to overhaul the tax code is the top priority for Trump & Reps after the collapse of their effort to dismantle Obama's health care law. Trump's top economic adviser, Gary Cohn, & Treasury Sec Steve Mnuchin are meeting with McConnell & budget panel members. "From my standpoint, let's set ourselves up for success on tax reform," Sen Ron Johnson, a member of the committee, said before the meeting. Mnuchin signaled ahead of the meeting that the administration would be open to changes sought by lawmakers to improve the chances for passage of a tax overhaul this year. He said the administration would "absolutely" consider making tax cuts retroactive to the start of this year if overhaul legislation didn't pass until 2018. In addition, the administration would consider including an infrastructure spending bill as part of the tax legislation, Mnuchin added. Reps have promised that the tax rewrite will be "revenue neutral" & not add to the nation's $20T-plus debt, but they are in fact counting on budget maneuvers to find hundreds of $B to help maximize cuts to corp & individual tax rates. For starters, they are going to assume the tax legislation will mean higher economic growth & greater future tax revenues. Underscoring the pres's desire for tax legislation, Trump was hosting a bipartisan group of senators for dinner at the White House tonight, including a trio of moderate Dems from states Trump won last Nov & whose votes he'd like to have on a tax bill.
Senate GOP struggles with deficit in work on budget, taxes
US refineries are restarting after Hurricane Harvey forced them to shut down 2 weeks ago, raising the risk of fires & explosions that could prolong fuel supply disruption as plants simultaneously reheat units & reactivate catalysts. Restarts are one of the most dangerous times for refinery workers, so operators keep shutdowns to a minimum. Plants typically shut only a few units for overhaul in spring & fall, with most refinery units remaining in operation for 4-6 years between full maintenance shutdowns. Harvey sparked several unscheduled closures, taking offline refineries capable of processing around 4.4M barrels per day of crude, about ¼ of US capacity to produce gasoline, diesel & jet fuel. 6 refineries are currently restarting along the Texas Gulf Coast, some of them after dealing with several feet of floodwater in their facilities. Already, some of the difficulties are appearing, as market sources said that Total's Port Arthur refinery could be closed for weeks after Tropical Storm Harvey caused crude oil to plug a key pipeline. A major concern is whether pumps that supply the crude to the refinery will run successfully after being underwater for several days.
Tax reform talk is good for bringing out stock buyers. Now all those guys in DC have to do is make it happen. Over the short term there is the FY 2018 budget & relief for Texas & Florida. The stock market is priced to perfection after a long run with very few bumps along the way. In the old days, that was called overbought. Today the bulls are willing to throw caution to the wind with stock averages at or next to record highs. However, gold continues in recent high territory. That disconnect continues.
Dow Jones Industrials