Dow retreated 53, advancers over decliners 5-4 & NAZ dropped 56. The MLP index jumped 5+ to the 285s & the REIT index gained 1+ to 351. Junk bond funds were flattish & Treasuries rose again on increasing North Korean tensions. Oil continued surging, going into the 62s, & gold jumped up 14, to 1311 after North Korea comments (more below).
AMJ (Alerian MLP Index tracking fund)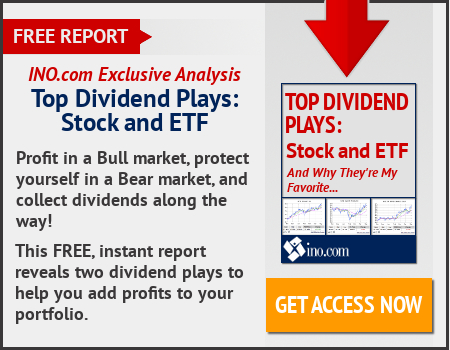 Hurricanes sometimes don't even need to make landfall to affect US refineries. At least 2 US East Coast refineries are making less gasoline & diesel as rough Atlantic seas hamper transfer of crude from ships to barges for delivery to the refineries. Philadelphia Energy Solutions, which operates the largest oil-refining complex serving the NY Harbor market, cut rates about 20% & Delta Airlines (subsidiary of Monroe Trainer) is processing 30% less crude. Gasoline for Oct delivery on the Nymex was up as much a 2.9% while diesel futures jumped almost 2%. Philadelphia Energy also ordered as many as 8 train loads of Bakken crude from North Dakota to supplement crude quickly at its 335K barrel-a-day refinery. Delta's Monroe Trainer was forced to cut rates after running above its 185K barrel-a-day nameplate capacity last week.
Rough Seas Slow Crude Deliveries to U.S. East Coast Refineries
Commerce Secretary Wilbur Ross said that Washington is hoping for concrete progress during Pres Trump's planned trip to China amid rising trade tensions. Ross met with Chinese Premier Li Keqiang, the country's top economic official, during a 3-nation Asian tour. Trump is due to visit Beijing later this year & meet Pres Xi Jinping, who visited the US in Apr. "We hope there will be some very good deliverables," Ross said at the start of a meeting with Chinese leaders. That "would be the best single outcome for both countries," Ross said. Ross gave no details, but Trump has criticized China's large trade surpluses with the US & threatened to raise tariffs on steel. He has ordered an investigation into whether Beijing improperly pressures companies to hand over technology in exchange for market access. Chinese leaders have tried to head off punitive US action by emphasizing the benefits of the world's biggest trading relationship. "I think it is fair to say that our common interests far outweigh our differences," said Li, the premier. "This important trade and economic relations has benefited enormously our two peoples as well as the whole world." Ross met yesterday with his Chinese counterpart, Zhong Shan.
Pres Trump is promising "the largest tax cut in the history of our country" that will slash rates for the middle class & corps to spark economic growth & jobs. Trump said yesterday his "primary focus" is the tax overhaul rather than last-ditch efforts to bring a repeal of the Obama health care program. The health care legislation brought forward by Reps teetered near failure over the weekend, though said "eventually we will win on that." Trump said the tax plan that the White House & congressional Reps have been working on for months, for the first major overhaul of the tax system in 3 decades, is "totally finalized." Trump's details weren't firm. He said "I hope" the top corporate tax rate will be cut to 15% from the current 35%. House Speaker Paul Ryan has said a 15% rate is impractically low, with a rate somewhere in the low- to mid-20% range more viable to avoid blowing out the deficit. The rate is "going to be substantially lower so we bring jobs back into our country," Trump said. Trump also said "We think we're going to bring the individual rate to 10 percent or 12 percent, much lower than it is right now." He did not say whether the tax rate for the wealthiest Americans, now at 39.6% would be cut, as some Reps have advocated. "This is a plan for the middle class and for companies, so they can bring back jobs," he added. The plan also is expected to reduce the number of tax brackets from 7 to 3.
North Korea can shoot down US strategic warplanes in intl airspace as part of its right to self-defense under the UN charter, Foreign Minister Ri Yong Ho said in NY as tensions between the nations remain high. "The UN Charter acknowledges member states' right of self-defense," Ri said. "As the United States has declared a war, even though its strategic bombers don't cross our border, we will come to own all rights to respond for self-defense including shooting down its planes at any time." While North Korea has previously said Trump's comments amounted to a declaration of war, Ri's statement comes days after the Pentagon sent warplanes near North Korea's border in a stepped-up show of force. B-1B Lancer bombers, based in Guam, & F-15C Eagle fighter escorts from Okinawa, Japan, traveled the farthest north of the demilitarized zone any US fighter or bomber aircraft have flown off North Korea's coast this century, the Pentagon said The exercises were meant to underscore "the seriousness with which we take DPRK's reckless behavior," the Pentagon added, using the initials of North Korea's formal name. "This mission is a demonstration of U.S. resolve and a clear message that the President has many military options." Afterwards Ri add that "all options" are on the table in the crisis.
North Korea Claims Right to Down U.S. Jets Outside Airspace
Besides the usual concerns, tech had a very bad day. Amazon (AMZN), a Dow stock, sank 15+ & Facebook (FB) dropped 7+, leading the sector lower. NAZ dropped more than the Dow, don't see that very often. Additionally, this is a very big week for those guys in DC with a ton of work that needs to get done. The Q3 GDP data, which will first released in a month, is likely to be drab after recent weather storms. However the Dow is up about 350 in Sep, traditionally its worst month of the year. Not bad at all!
Dow Jones Industrials