Dow went down 3, advancers modestly ahead of decliners & NAZ lost 5. The MLP index rose 1 to the 282s & the REIT index was off a fraction to the 355s. Junk bond funds were mixed & Treasuries slid lower. Oil climbed higher in the 48s (more below from the IEA) & gold dipped a little, remaining near its recent highs well above 1300.
AMJ (Alerian MLP Index tracking fund)
| | | | | | | |
| --- | --- | --- | --- | --- | --- | --- |
| CL=F | Crude Oil | 48.64 | | +0.41 | +0.9% | |
| | | | | | |
| --- | --- | --- | --- | --- | --- |
| GC=F | Gold | 1,333.10 | | +0.40 | +0.09% |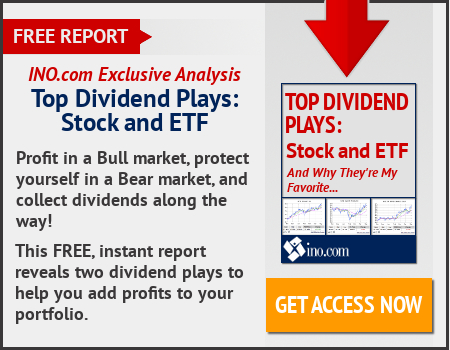 Pres Trump said this year's deadly hurricanes add urgency to his tax-cut plan. "With Irma and Harvey devastation, Tax Cuts and Tax Reform is needed more than ever before. Go Congress, go!" Trump tweeted. The Atlantic hurricane season has killed at least 100 & caused estimated damage of at least $135B in the US & Caribbean. Trump sought to woo Dem senators for his tax plan at a White House dinner yesterday. The White House said Trump asked the group, which also included Rep senators, "to help deliver tax cuts for American families, which is essential to economic growth and prosperity." It was "was highly productive, and will spur constructive discussion moving forward." The pres campaigned on eliminating the estate tax & cutting the corp. Senate Dem Leader Chuck Schumer, who didn't attend the dinner, says what is known about the Rep tax agenda so far indicates a plan "designed to benefit the ultra-rich while leaving the middle class in this country out to dry."
Trump Says Tax Cuts Are Needed More Than Ever After Hurricanes
Global oil demand will climb this year by the most since 2015, the International Energy Agency said, amid stronger-than-expected consumption in Europe & the US. The IEA, which advises most major economies on energy policy, increased its estimate for demand growth in 2017 by 100K barrels a day to 1.6M a day, or 1.7%. The re-balancing of oversupplied world markets is continuing, it said, with OPEC supplies falling for the first time in 5 months & inventories of refined fuels in developed nations subsiding toward average levels. "Demand growth continues to be stronger than expected, particularly in Europe and the U.S.," the agency said in its monthly report. The impact of Hurricane Harvey, which struck Texas last month, on global oil markets is "likely to be relatively short-lived," the IEA said. Local stockpiles were at "comfortable" levels before the storm hit, while releases from government reserves and plentiful imports from Europe allayed any shortage. Oil prices remain below $50 a barrel in NY, less than ½ the level traded 3 years ago, as OPEC & fellow producers struggle to clear a global glut despite cutting their output for almost nine months. Still, the IEA's report shows producers are having some success in their goal of reducing bloated oil inventories back to typical levels. Stockpiles of refined fuels in developed nations were close to their 5-year average in July, and could fall to or below this level "very soon," according to the IEA. Crude oil inventories were steady in the same month, when they typically increase. "Based on recent bets made by investors, expectations are that markets are tightening and that prices will rise, albeit very modestly," the agency said.
IEA Sees Strongest Global Oil-Demand Growth in Two Years
Rising US wholesale prices in Aug reflect the biggest jump in energy costs since Jan, while underlying inflation remained contained, a Labor Dept report showed. Producer-price index rose 0.2% M/M (est. 0.3% rise) after 0.1% drop the previous month. PPI rose 2.4% Y/Y after 1.9% gain in prior 12-month period. Excluding food and energy, core gauge rose 0.1% M/M, up 2% Y/Y. About ¾ of the monthly gain in the headline gauge came from goods, most of which was due to a 9.5% jump in gasoline, along with the biggest rise in jet-fuel costs since 2009. Since the PPI pricing date was Aug 15, the data shouldn't have captured the effects of Hurricane Harvey. The PPI excluding food, energy, and trade services, a measure some economists prefer because it strips out the most volatile components, rose 1.9% from Aug 2016, the same as the prior month, indicating broader inflation is taking time to pick up. Price pressures in the production pipeline are still relatively contained, helping keep the Fed's preferred consumer-price measure below its goal & one reason why policy makers plan to raise borrowing costs only gradually. Central bankers will update their interest-rate forecasts next week, indicating whether the chances of a Dec hike have ebbed. The history of hurricanes such as Katrina indicates inflation measures could remain elevated for a few months. Excluding the volatile categories of food, energy & trade services, producer costs rose 0.2% from the previous month following no change. Energy prices rose 3.3% from the prior month, most since Jan; food costs fell 1.3%, biggest drop since Feb 2015, as wheat plunged 20.6%, most in 9 years.
Stocks are digesting recent gains with not a lot going on. Trump is pushing for tax reform but that will probably be ongoing for the rest of the year. Meanwhile the urgent legislation needed for the gov is stuck in neutral. Apple (AAPL), a Dow & NAZ stock, is down 2+. The market (i.e. tech stocks) was underwhelmed by yesterday's big presentation for the new iPhone. The Dow is pretty much where it was a month ago. Considering the 2 huge storms, that performance is respectable.
Dow Jones Industrials