Dow slid back 11 after being up earlier in the day, advancers over decliners 3-2 & NAZ went up 9. The MLP index lost chump change to the 284s & the REIT index was about even at 351. Junk bond funds traded higher & Treasuries were slightly lower. Oil slipped below 42 & gold dropped 11 to 1300 after yesterday's big gain (in the chart below).
AMJ (Alerian MLP Index tracking fund)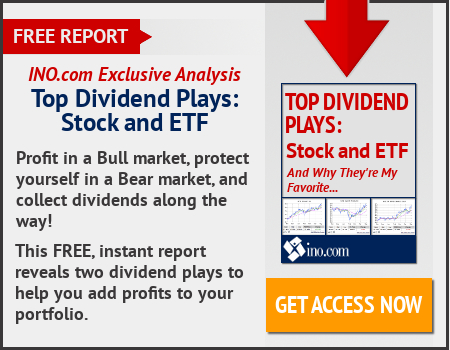 Fed Chair Janet Yellen said raising interest rates gradually is the most appropriate policy stance now at a time of higher uncertainty about inflation, reinforcing the central bank's forecast for another hike later this year. "It would be imprudent to keep monetary policy on hold until inflation is back to 2 percent," she said. She added that the Fed "should also be wary of moving too gradually." US central bankers are monitoring progress on their 2% inflation goal, which they have mostly missed for the past 5 years. Nonetheless, the Fed's quarterly forecasts released last week continued to show most members projecting one additional rate hike this year & 3 more in 2018. Investors now see a roughly 70% probability of a hike at the Dec meeting, up from 63% on yesterday. Yellen, in her most detailed speech on inflation risks this year, described three areas of uncertainty in the inflation outlook. "My colleagues and I may have misjudged the strength of the labor market, the degree to which longer-run inflation expectations are consistent with our inflation objective, or even the fundamental forces driving inflation," she said. Discussing each of these risks, Yellen said it's possible that some slack in the labor market remains. "If so, the economy could sustain a higher level of employment and output in the longer run than now anticipated -- a very beneficial outcome, albeit one that would require recalibrating monetary policy over time in order to reap those benefits and compensate for the accompanying reduction in inflationary pressures," Yellen said. She added that the messages from survey & market measures of inflation expectations are mixed. Another risk, she contnued, is that there are underlying changes in firms' & consumers' behavior that are keeping prices low. Those forces range from foreign competition, to the growing importance of global supply chains in the production of goods, to online shopping. Given all the uncertainties, Yellen said the policy makers will have to remain agile & be prepared to change their interest-rate assumptions. "My colleagues and I must be ready to adjust our assessments of economic conditions and the outlook when new data warrant it," she said.
Yellen Says Imprudent to Stay On Hold Until Inflation at 2%
Federal Reserve Bank of Atlanta Pres Raphael Bostic said an interest rate increase may be appropriate in Dec given clear signs of growing inflation pressures. "I am at this point feeling pretty comfortable about the idea that we will be looking to move rates come December," Bostic told reporters before delivering a speech to the Atlanta Press Club. If the US economy continues "to see strong signs of economic growth with a pickup in inflation," then he would support a hike. The FMOC last week left rates unchanged while announcing plans to start shrinking its $4.5T balance sheet. Investors increased their odds that the panel will raise rates in Dec after Fed officials reiterated forecasts for one more hike this year. Bostic said that he was keeping an "open mind" about the rate path this year. "What I have started to see are some positive signs" of rising inflation, Bostic said. That includes a rising labor force participation rate, which indicates lessening slack in the work force, as well as reports of price pressures from businesses leaders. "The contacts we have on the ground are telling us that they are starting to see far more pressure from a wage perspective and a pricing perspective," he said. "I am starting to see those much more clearly and consistently than when I started in June." In his prepared remarks, he said hurricanes Harvey & Irma may cut up to 1 percentage point from Q3, with recovery & rebuilding efforts compensating for that in Q4. Overall, the US expansion for the year is likely to be "slightly better than 2 percent." Projections for growth & inflation "could certainly be consistent with an additional rate hike this year," he added. Still, "I have an open mind on when the next step in the normalization process will be necessary."
Fed's Bostic Says He's Comfortable With a December Rate Increase
Commerce Secretary Wilbur Ross said there was a good tone during his trip to Beijing to meet Chinese officials in advance of Pres Trump's visit later this year amid growing trade frictions. On his Asian trip, he met with Premier Li Keqiang, the country's top economic official, to prepare for Trump's visit & a senior trade mission led by Ross expected in Nov. "Hopefully the goodwill that's been built up between President Xi and President Trump will help to change the atmosphere," Ross said. He added that, "we were trying to get things organized for the president's visit in November and the tone, I felt, was pretty good. But there's a lot of miles and a lot of negotiations between now and November." Ross said China had widened market access in some areas, like investment banking licenses, which he called "low-hanging fruit." But, "now we're moving into harder things, bigger things, more serious things," he continued, without being more specific. The Commerce Dept said yesterday that in his meeting with Li, Ross "reiterated the need for concrete deliverables." The statement also said Ross "continued to stress the need for concrete action to address the concerns of U.S. businesses, and that the U.S. would take action to defend American workers and businesses if cooperative efforts bear no fruit."
Pres Trump vowed to deliver on a major tax cut for middle-class Americans as the White House & congressional leaders prepared to release details on a tax overhaul proposal that would slash the corporate rate & simplify the nation's tax code. Trump met with Reps & Dems from the tax-writing House Ways & Means Committee at the White House, telling reporters he would be releasing a "very comprehensive, very detailed report" tomorrow that would offer the framework for his top legislative agenda. "We will cut taxes tremendously for the middle-class. Not just a little bit but tremendously," Trump said. He predicted jobs "will be coming back in because we have a non-competitive tax structure right now and we're going to go super competitive." The pres & congressional leaders were putting the final touches on plans for the first major overhaul to the tax system in 3 decades, a major Trump campaign pledge that the White House hopes will give Trump a legislative achievement. The plan would likely cut the tax rate for the wealthiest Americans, now at 39.6%, to 35%, according to leakers. In addition, the top tax for corps would be reduced to around 20% from the current 35%. It will seek to simplify the tax system by reducing the number of income tax brackets from 7 to 3. Trump has said he wanted a 15% rate for corps, but House Speaker Paul Ryan has called that impractically low & has said it would risk adding to the soaring $20T national debt. The pres will announce specific rates tomorrow. Trump said some of the components included doubling the standard deduction used by families & increasing the child care tax credit. He said the majority of Americans would be able to file their taxes on a single page. "We must make our tax code simple and fair. It's too complicated," Trump added.
Trump vows to cut taxes 'tremendously' for middle class
The proposal for new rates rates will be a major driver for the stock market tomorrow. Even though the basic details have already been leaked, the market response should be positive. All that's needed now is for Congress to pass it, which may not be easy in dysfunction DC. Yellen's comments have only a limited effect on the stock market with concerns she could be replaced next year. The Dow remains within spitting distance of its record highs, making the bulls happy.
Dow Jones Industrials