Dow rose 54, advancers over decliners 3-2 & NAZ added 17. The MLP index gained 1+ to the 281s & the REIT index went up fractionally to the 355s. Junk bond funds were mixed & Treasuries were sold in the PM on news for a temporary debt ceiling rise. Oil is in the 49s (more below) & gold pulled back 5 from recent highs on profit taking.
AMJ (Alerian MLP Index tracking fund)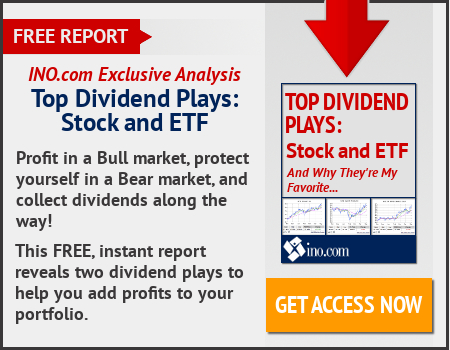 Pres Trump sided with Dems on adding a 3-month extension of the debt limit & gov spending to a hurricane-relief bill over the arguments of fellow Reps, who pressed for a longer debt extension, according to leakers. Trump confirmed the agreement an hour after meeting with congressional leaders today at the White House, telling reporters on Air Force One later that the deal with Dems would be "very good." Just hours earlier, House Speaker Paul Ryan, who was in the meeting with Trump, had told reporters the Dem proposal was "unworkable" & "ridiculous." The plan would extend the debt limit & funds to keep the gov running thru Dec 15, Dem leaders said. "Both sides have every intention of avoiding default in December and look forward to working together on the many issues before us," Senate Dem leader Chuck Schumer & House Dem leader Nancy Pelosi said in a joint statement after leaders of both parties met with the pres. Treasury futures dropped to session lows after news of the deal. Yields on T-bills maturing Oct 5 & Oct 12 extended their drop by another 5 basis points, while the bill curve steepened from Oct maturities out to Dec tenors. Rep leaders & Treasury Sec Steve Mnuchin were pushing for a longer-term debt-limit deal. They cited a variety of reasons, including market reactions & the idea Dems were using the short-term offer to try to get more policy concessions, but Trump said he wanted a deal. A 3-month deal was the last thing Mnuchin wanted, an administration official said.
Trump Sides With Democrats on Interim Debt-Limit Fix, Harvey Aid
The House approved roughly $8B in initial emergency aid for relief & rebuilding after Hurricane Harvey. The House-measure, providing $7.4B for FEMA & $450M for the Small Business Administration, will now go to the Senate. Barring unexpected setbacks, the aid measure is expected to be sent to the White House by the end of the week. Senate Majority Leader Mitch McConnell had favored linking the Harvey aid to a measure to raise the debt ceiling, the gov's borrowing limit, through the 2018 midterm elections, aides said. But many conservative Reps oppose tying Harvey aid to a debt ceiling measure without related reforms.
U.S. House approves $8B in initial Hurricane Harvey relief
The US economy expanded at a modest to moderate pace in Jul thru mid-Aug but signs of an acceleration in inflation remained slight, the latest survey conducted by the Federal Reserve showed. "Prices rose modestly overall across the country," the central bank said in its Beige Book report, compiled from anecdotal evidence derived from business contacts nationwide. Policymakers have raised interest rates twice this year but the prospect of a 3rd in 2017 appears increasingly uncertain against a backdrop of weak price pressures despite the US economy humming along with low unemployment & continued growth. The Fed's preferred measure of inflation retreated to 1.4% in Jul on a year-on-year basis, the slowest pace in more than 1½ years. Many of the Fed's 12 districts reported that businesses were having difficulty filling job openings at all skill levels, but this was not resulting in a widespread boost to salaries. "The majority of districts reported limited wage pressures and modest to moderate wage growth," the report said, repeating sentiments expressed in previous Beige Book reports over the past several months. Elsewhere, the Fed said that consumer spending increased in most districts & that many contacts were becoming worried about a prolonged slowdown in the auto industry. The slide in inflation prompted influential Fed Governor Lael Brainard to call yesterday for the central bank to delay raising interest rates until it is confident the weak readings will rebound. The Fed is seen holding its benchmark rate steady at its next meeting in 2 weeks time, but economists largely expect policymakers will take another step in removing accommodation by announcing an imminent reduction of the Fed's $4.5T bond portfolio.
German factory orders declined in Jul over the previous month, dragged down by a fall in domestic demand. The Federal Statistical Office said that industrial orders dropped 0.7% in Jul according to seasonally adjusted figures. That followed a 0.9% rise in Jun. Domestic orders dropped 1.6% in Jul while foreign orders remained flat. Germany's economy, the largest in Europe, has been performing strongly overall ahead of a Sep 24 election in which Chancellor Angela Merkel is seeking a 4th term.
Oil closed at a 4-week high as refiners revved up plants pounded by Harvey, sparking demand for crude. Futures rose 1% while gasoline declined for a 3rd session. A refinery 90 miles east of Houston, which processes more crude than any other North American plant, was on track to reach 40% of its normal working rate within days. Tankers that had been stranded offshore began delivering crude to refiners that had been in danger of running dry last week. Meanwhile, Hurricane Irma swept over the Caribbean, affecting energy infrastructure in its path. Harvey knocked out more than 20% of the nation's refining capacity in just 48 hours. The storm also shut pipelines, ports & offshore platforms as it intensified before making landfall on Aug 25. Although many of those facilities are back in service, the recovery is incomplete due to extensive flooding in some areas that will probably require costly, time-consuming repairs. West Texas Intermediate crude for Oct delivery climbed 50¢ to settle at $49.16 a barrel & WTI is approaching its 200-day moving average at about $49.50 a barrel. US crude stockpiles likely rose by 4M barrels last week, while gasoline inventories shrank by 5.2M barrels (the biggest decline since Mar) before gov data is released tomorrow.
The debt ceiling extension shook the bond market, but stocks generally liked the idea. With Congress having so much to do in so little time, it makes practical sense. There are still other matters that need to get done: more funding for Harvey relief, passing a FY2018 budget & tax reform (among many other things). All Congress has done so far is a lot of babble about good intentions. It's interesting that most REIT's have been doing well in recent times. The thinking is that yields are good to great & they can handle the rising rate scenario. However, REITs owning stores, malls, etc. have been sold on fears about what lies ahead as the internet expands. That spells opportunity for the very brave.
Dow Jones Industrials