Dow rose 45, advancers again were slightly ahead of decliners & NAZ fell 31. The MLP index added a fraction to the 284s & the REIT index went up 2+ to the 357s. Junk bond funds did little & Treasuries were s a tad lower. Oil topped 50, but closed under that level with a modest gain (more below), & gold crawled up 3 to 1331.
AMJ (Alerian MLP Index tracking fund)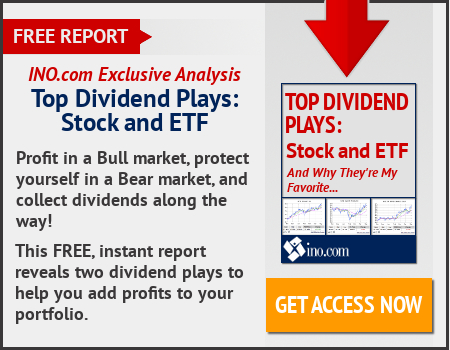 The Rep-led House passed a sweeping $1.2T spending bill that provides billions more $s for the military while sparing medical research & popular community development programs from deep cuts sought by Pres Trump. The vote was 211-198 for the massive measure that wrapped the 12 annual spending bills into one in advance of the end of the budget year on Sep 30. Even though the Senate still must act, the gov will keep operating through Dec 8, thanks to legislation Congress passed last week & sent to Trump. House members spent the past 2 weeks debating the $500B for domestic agencies. GOP leaders then merged that domestic spending package with an earlier House measure that would give record budget increases to the Pentagon & provide a $1.6B down payment for Trump's wall along the US-Mexico border that he repeatedly has insisted Mexico would finance. "It does everything from strengthening our national defense and veterans' programs to cracking down on illegal immigration to protecting life to cutting abusive Washington agencies like the IRS and the EPA," said #2 House Rep, Kevin McCarthy. At issue are the spending bills passed by Congress each year to fund day-to-day operations of federal agencies. Trump, following the lead of budget director Mick Mulvaney, a former tea party congressman, pushed for a sweeping increase for the Pentagon & commensurate cuts of more than $50B from domestic agencies & foreign aid. House Reps have responded by adding even more spending on defense, but have significantly scaled back Trump's cuts to domestic programs like community development grants & medical research. Trump has taken a low-profile on budget issues other than the wall, however, & his administration has done little to fight for his spending cuts since they were unveiled. The House measure adds almost $9B to Trump's funding request for medical research at the National Institutes of Health, rather than accepting sharp cuts recommended by Trump. It keeps as-is a $269M subsidy for money-losing routes to rural airports that Trump had targeted. And it gives modest increases to GOP favorites such as law enforcement agencies & NASA. House Reps voted to slash gov accounts on studying climate change, eliminate Title X family planning funds & sharply cut foreign aid accounts, though not as drastically as Trump proposed. A transportation grant program started by former Pres Obama would be eliminated, as would hiring grants for local police depts.
China's investment in other countries has plunged since Beijing tightened controls to cool surging spending on British soccer teams, Manhattan real estate & other assets deemed unneeded for Chinese economic development. Outward investment in the first 8 months of this year fell 41.8% from a year earlier to $68.7B, the Commerce Ministry said. Chinese companies, flush with cash from an economic boom, ramped up purchases of foreign technology & brands in recent years to speed their development. But after a flood of money into sports & entertainment, authorities tightened controls on the flow of capital out of the country last year & said they want investment to focus on technology & other assets needed by China's economy. China's investment abroad is relatively small compared with that of developed countries, but the surge in spending & Chinese buyers' willingness to pay top prices for premium assets has made them sought after by sellers abroad. Chinese money plays an outsize role in smaller economies such as in Eastern Europe. Chinese investors also have bought high-profile assets such as New York City's Waldorf Astoria Hotel & the Hollywood studio Legendary Entertainment. Investment this year went mainly into manufacturing, wholesale & retail, & information technology. There were no new investment projects abroad in sports, entertainment or real estate. "Irrational outbound investment was further contained," a ministry spokesman said. Chinese buyers also might face more hurdles abroad after the pres of the European Commission, Jean-Claude Juncker, said he will propose a European system to screen incoming foreign investment. Juncker didn't mention China but the announcement follows mounting complaints that Chinese buyers are free to make almost any acquisition in Europe while Beijing bars sales of most assets to foreigners.
The deal to develop a massive Foxconn plant in Wisconsin will be virtually complete today when the state legislature votes to approve a $3B incentive package to lure the Taiwan-based electronics giant to the state, the biggest state subsidy to a foreign company in US history. The bill would make $2.85B available to Foxconn Technology Group in cash payments if it invests $10B & hires 13K workers. The Senate approved the proposal yesterday. Final sign-off by the Assembly, which already green-lighted a nearly identical version in Aug, would send the measure to the project's lead champion, Rep Gov Scott Walker. He is on a trade mission to Japan & South Korea this week but said yedsterday he looked forward to quickly signing the bill into law. Assembly Dems, who don't have the votes to stop it, slammed the proposal as being unfairly rigged to benefit Foxconn at the expense of taxpayers. But Rep Assembly Speaker Robin Vos defended it as an unprecedented opportunity for the state & country. "What's rigged is the deal for the taxpayer, the workers, the families and ultimately those of us who have the good foresight to realize when a good deal is put in front of you," Vos said. Foxconn is the largest contract manufacturer of electronics, best known for making iPhones, but with a long list of customers. The Wisconsin plant would construct liquid crystal display panels for televisions, computers & other uses. The total incentive package is 10 times larger than anything ever approved in Wisconsin & would be the biggest state subsidy to a foreign company in the US.
Oil prices rose, with Brent briefly touching a 5-month high, a day after the Intl Energy Agency (IEA) forecast the market would continue to tighten as fuel demand increased. Brent crude futures were up 56¢ (1%) at $55.72 a barrel. The session high for the global benchmark was $55.99, its highest since Apr 13. The contract remained in technically overbought territory for a second day in a row. West Texas Intermediate, meanwhile, was up 84¢ (1.7%) at $50.14 per barrel, its first time over $50 since Aug. WTI touched $50.50, its highest since May 25, & surpassed its 200-day moving average. Brent has climbed more than $10 a barrel in 3 months & is close to where it began the year. Yesterday, the IEA raised its estimate of 2017 world oil demand growth to 1.6M barrels per day (bpd) from 1.5M bpd. The agency said a global oil glut was shrinking thanks to strong European & US demand, as well as production declines in OPEC & non-OPEC countries.
Oil jumps to 5-month high on forecasts that glut will recede
Saudi Aramco is preparing contingency plans for a possible delay to the IPO of its state-owned oil company by a few months into 2019. While the gov is still aiming for a Saudi Aramco IPO in H2-2018, that timetable is increasingly tight for what's likely to be the biggest share sale in history. Saudi Aramco said the IPO "remains on track. The IPO process is well underway and Saudi Aramco remains focused on ensuring that all IPO related work is completed to the very highest standards on time." It didn't give a timeframe. Officials have previously said the most likely schedule is H2-2018. Several important decisions on the IPO have yet to be taken, stretching the ability of the company & its advisers to sell shares before the end of next year. For example, Saudi Arabia has yet to announce where it will sell shares in Aramco other than the domestic stock exchange in Riyadh. The country may not to make an announcement until late Oct, when it's holding a big investment conference in Riyadh. The delay in selecting a foreign exchange, mostly likely London or NY, has had a knock-on effect on other preparatory work. Saudi Arabia is also contending with weaker oil prices, which will help determine the value of Aramco. The gov has previously said the valuation may reach $2T, while analysts have tended to give lower estimates. Should Saudi Arabia achieve its valuation of $2T, the 5% stake it plans to sell would raise about $100B. That would eclipse the $25B raised by Alibaba Group Holding in 2014, the current record.
Saudis Prepare for Possible Aramco IPO Delay to 2019
This was a very mixed market today. Boeing (BA), a Dow stock, gained 3.37 which helped lift the Dow to a new record. But the rest of the market was held back on inflation fears. Next week is the big meeting for the FOMC. Congress is actually getting work done on the budget for the next couple of months, a good sign after all the bloviating for months & months. Dow's chart looks good, making the bulls happy. Meanwhile gold remains strong.
Dow Jones Industrials