Dow crawled up 27, decliners over advancers more than 2-1 & NAZ fell back 11. The MLP index plunged (a word used a lot in recent months) 12+ to 229 (above the lows) & the REIT index went up 1+ to the 307s. Junk bond funds were sold & Treasuries fluctuated. Oil had a big drop & gold also fell.
AMJ (Alerian MLP Index tracking fund)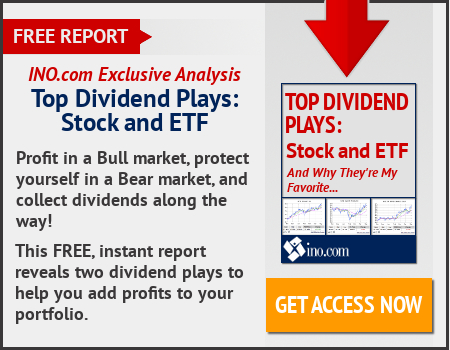 | | | | | | |
| --- | --- | --- | --- | --- | --- |
| CLG16.NYM | ....Crude Oil Feb 16 | ....28.40 | ...1.02 | (3.5%) | |
The US budget deficit will grow sharply in 2016 after 6 years of declines, largely because of permanent tax breaks that Congress passed late last year, the CBO said. The fiscal 2016 deficit will swell to $544B, or 2.9% of GDP, from $439B in fiscal 2015. The deficit peaked at about $1.4T in 2009 during the deepest recession since the 1930s. CBO said it forecast US real GDP growth this calendar year at 2.7%, slowing to 2.5% in 2017 & then an average of 2.0% from 2018-2020.
Bank of America, among the worst performing US lenders, said it will struggle to increase revenue & reported expense.
Revenue growth will be "challenging," even as the US economy improves, CFO Paul Donofrio said. The lender increased its provisions for credit losses in the quarter by $264M, mainly because of falling oil prices. The firm's exposure to energy loans was $21.3B, or 2% of total outstanding, with exploration & oilfield services companies comprising the bulk of the lending, Donofrio said. "As we continue to assess and react to future changes in the energy sector, we could see lumpiness that could potentially drive provision expenses over $900 million," Donofrio added. Expenses in Q4 fell 2% to $13.9B from a year earlier. Since 2010, Officer Brian Moynihan has cut costs the most of competitors as low interest rates & volatile markets stymie revenue growth. Still, the bank's efficiency ratio, a measure of how much it costs to produce $1 of revenue, came in at 68.6% for 2015, compared with around 57% at its competitors. "We can drop that down to 65" percent, Moynihan said. "And then it's just hard work and we're grinding away every day. You should see improvement in 2016." Q4 EPS was 28¢, versus 25¢ a year earlier. Excluding accounting adjustments one-time items, EPS was 29¢, beating the 27¢ estimate. The stock lost 22¢. If you would like to learn more about BAC, click on this link:
club.ino.com/trend/analysis/stock/BAC?a_aid=CD3289&a_bid=6ae5b6f7
BofA Falls After Revenue Growth Seen Elusive, Oil Loans Sour
Bank of America (BAC)
Johnson & Johnson, a Dow stock & Dividend Aristocrat, will cut up to 6% of its workforce in its medical-devices division as part of an effort to reduce annual costs $1B in in the business that makes sterilization equipment & blood glucose monitoring systems. The company aims to cut $800M-$1B in pretax annualized costs, with most realized by the end of 2018. The restructuring would give it more flexibility to fund new growth. As part of the restructuring, which will reduce head count in the division by 4-6%. It would book $2.0-2.4B in charges & will take a restructuring charge of $600M in Q4. Excluding those charges and other special items, JNJ backed its 2015 forecasts. "These actions recognize the changing needs of the global medical device market and will deliver more value to customers, increasing our competitive advantage and driving growth and profitability for our business," said Gary Pruden, the world-wide CEO of the medical devices business. The medical device sales have been struggling lately. In Q3, medical device sales fell 7.3% from the prior year. The stock rose 50¢. If you would like to learn more about JNJ, click on this link:
club.ino.com/trend/analysis/stock/JNJ?a_aid=CD3289&a_bid=6ae5b6f7
Johnson & Johnson (JNJ)
In overnight trading, Dow was up 250. In NY, it pulled back & only managed a minor gain while market breadth was strongly negative. Times are tough for stocks this year & at this stage it is almost certain that Jan will be a down month, sending a negative signal for the rest of the year. Jan has been an especially difficult time for junk bond bonds & MLPs. The outlook for oil is just plain gloomy & there are growing fears that this year could be a time of recession. Today was an anemic recovery even though the stocks are vastly oversold. Dow is struggling to remain above 16K & barely managed today.
Dow Jones Industrials