Dow gained 117, decliners ahead of advancers about 5-4 & NAZ added 47. The MLP index fell 1+ to the 252s & the REIT index was off 2+ to the 314s. Junk bond funds slid lower & Treasuries rose sharply, taking the yield on the 10 year Treasury down to 2.1%. After falling below 30, oil climbed higher but still finished under 31. Gold was also lower.
AMJ (Alerian MLP Index tracking fund)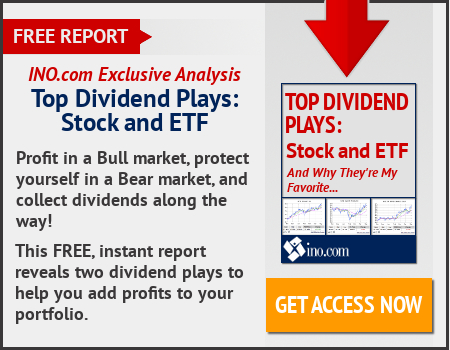 | | | | | | |
| --- | --- | --- | --- | --- | --- |
| CLG16.NYM | ....Crude Oil Feb 16 | ....30.21 | ...1.20 | (3.8%) | |
General Motors found a deadly flaw in its ignition switches but chose to keep customers & regulators in the dark for years, a lawyer for an injured postal carrier told jurors in the first trial over the defect. The company also rejected a cheap fix that would have saved lives, even labeling the defect a "convenience" issue rather than a safety problem to avoid a requirement to alert the authorities, plaintiffs' attorney said today. He said the evidence would reveal "the cover-up and the fraud" that spanned more than a decade & ruined lives. This is also the first of 6 bellwether trials in Manhattan, because they are used to test strategies. The carmaker's strategy became as GM's lawyer noted that plaintiff failed to act on a GM recall notice sent a month before the accident. GM's attorney also cast doubt on plaintiff's claim to have been unconscious for about 3 hours after the impact, citing evidence of mobile-phone usage during that time & an absence of head injuries. GM, which has already paid more than $2B to resolve investigations, a securities lawsuit & injury claims, now faces at least 16 trials in 2016 on death & injury claims. It has said in regulatory filings that it couldn't estimate its potential liability. The stock was up pennies. If you would like to learn more about GM, click on this link
club.ino.com/trend/analysis/stock/GM?a_aid=CD3289&a_bid=6ae5b6f7
General Motors (GM)
Starbucks plans to accelerate its expansion in China, shrugging off concerns about a slowdown in the coffee chain's 2nd-largest market behind the US & a potential further depreciation of the yuan. The company plans to add about 500 new stores in the year (ending Sep 27), up from 450 new outlets in the previous year. China is Starbucks' fastest-growing market, & the coffee chain is looking to have over 3K locations there by 2019, compared with about 2K now.
"We have no intention of slowing down and we remain very optimistic and bullish on the opportunities that Starbucks has in China, both in the short term as well as in the long term," John Culver, Starbucks pres of the China & Asia-Pacific region, said. SBUX joins SAP SE, the world's biggest maker of business-management software, in expressing optimism about China, betting on a sales boost as consumption & corp spending grows even as a decline in the yuan would erode the value of profits in the country. "We deal in 70 countries around the world, and foreign currencies change and fluctuate in all countries," said CEO Howard Schultz. SBUX hasn't seen any impact on its operations due to the recent yuan volatility, he said. The stock rose 1.64. If you would like to learn more about SBUX, click on this link
club.ino.com/trend/analysis/stock/SBUX?a_aid=CD3289&a_bid=6ae5b6f7
Starbucks (SBUX)
Alcoa flipped to a Q4 loss of $500M & revenue fell 18% as the metals producer continued to struggle with declining aluminum prices. However, excluding restructuring costs the results beat expectations. AA plans to split into 2 companies later this year. One will produce lightweight metal products for cars & airplanes, while the other will continue the traditional mining & smelting business of AA. Mining & smelting side is facing weak aluminum prices, down about ¼ in the past year largely due to a global glut. The company has curtailing high-cost smelters. CEO Klaus Kleinfeld said that with those low prices "most other companies would have been knocked out of their shoes." He also said that business will be much more profitable once commodity prices start rising, but he didn't predict when that would happen. Also, the company announced a $1.5B, long-term contract to supply GE's (GE) aviation unit with jet engine components. It reported a loss of $500M compared with income of $159M a year earlier. US auto sales are strong, including SUVs & bigger cars, "which is very beneficial — large cars need more aluminum," Kleinfeld said. The company said that excluding restructuring costs it would have had EPS of 4¢. The estimate was for 3¢. Revenue was $5.25B, down from $6.38B a year earlier but better than the forecast. The stock lost 72¢. If you would like to learn more about AA, click on this link
club.ino.com/trend/analysis/stock/AAaid=CD3289&a_bid=6ae5b6f7
Alcoa loses $500 million on lower prices, restructuring
AP
Alcoa (AA)
Buying in the last ½ hour hides the fact that market breadth was negative (more decliners than advancers). This was not a good day for stocks. Oil issues were down, as the bear market in oil continues. REITs had a very rough day, with issues falling around 5%. Falling oil prices & a fuzzy situation in China are not bringing out buyers in droves. The stock market remains on defense.
Dow Jones Industrials